You will likely run into questions regarding traffic on the IELTS Speaking exam.
Listen to today's episode for high level vocabulary about traffic.
This way you can speed your way to a 7 or higher on the IELTS exam.
One of our Instagram followers commented with a question about traffic.
He had heard the expression that traffic was "picking up" and wasn't sure what that meant.
Instagram is a great place to leave us questions, so comment questions there!
It's also a quick win, as we post new vocabulary and language tips every day.
Traffic questions on IELTS
This is a common topic in both Writing and Speaking.
What is traffic like where you live?
You could be asked to compare living in a city and rural living.
The question could ask you what traffic is like in your city.
Task 2 could cover telecommuting, air pollution, renewable resources or traffic directly.
What can a city do to decrease traffic?
Do you think traffic will get better or worse in the future?
Heavy traffic
We use both of these weight-related words to describe traffic.
Traffic is often heavy on the freeway, which is frustrating for commuters.
We've heard students use the adjective 'busy' to describe a road having a lot of traffic.
This is not native and natural.
We don't say 'busy traffic.'
Instead, we refer to it as 'heavy.'
Light traffic
We use 'light' to indicate few cars on the road.
It really makes my day when traffic is light!
This would be great for Speaking if you are asked about living in a city.
It also could be used when asked about working at home versus telecommuting.
Strategies Created By a Former Examiner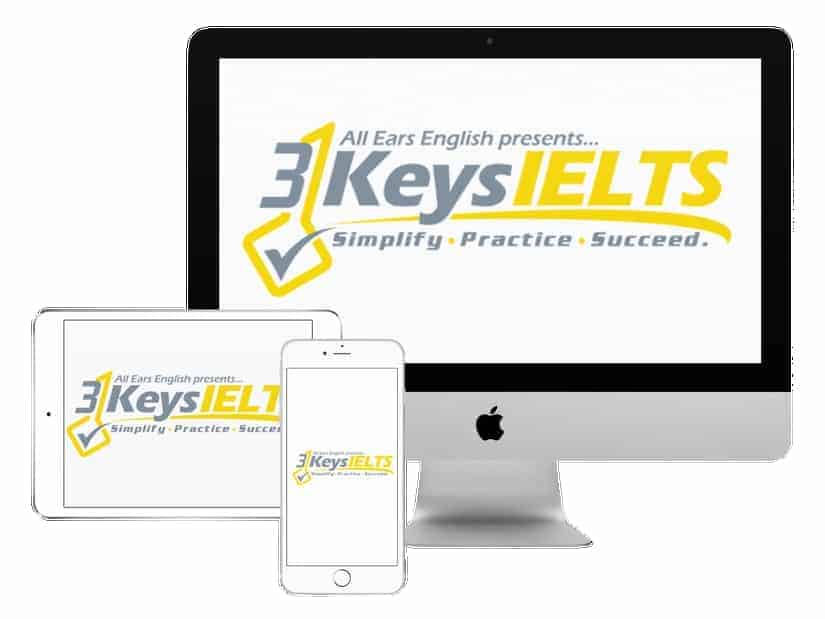 100% Score Increase Guarantee with our Insider Method

Are you ready to move past IELTS and move forward with your life vision?

Find out why our strategies are the most powerful in the IELTS world.

When you use our Insider Method you avoid the BIGGEST MISTAKES that most students make on IELTS.
Road rage
Many drivers get very angry about traffic!
They will also get irate toward other drivers.
road rage: noun meaning anger while driving
This can create dangerous situations.
A driver with road rage might cut someone off.
cut off: changing lanes right in front of someone, and giving them no space
When this happens, the driver being cut off has to slam on their brakes.
slam on your brakes: hit your brakes really hard
This is another common traffic idiom.
I had to slam on my brakes when the car in front of me stopped abruptly.
tailgating: driving right behind another car
Drivers with road rage will do this out of anger or to intimidate the driver in front of them.
The car behind me was tailgating me and I was worried they would hit me if I had to break.
Stuck in traffic
stuck in traffic: stopped or going very slowly on a road with a lot of cars
You'll probably be stopped in traffic for awhile.
I'm going to be late for the meeting. I'm stuck in traffic!
This often happens if there is a traffic accident, and the police have had to close lanes.
Rubberneck
rubberneck: slow down to watch a traffic accident
This word describes the physical action of slowing to drive past and your neck turning to keep watching.
rubbernecker: someone who slows down to look at a traffic accident
It is crazy frustrating when traffic slows down because of all the rubberneckers!
You can also say someone is "rubbernecking" if they are doing this.
Picking up
Phrasal verbs like 'picking up' are all about context.
Regarding traffic, this has two meanings which are opposite.
traffic is picking up: traffic is increasing
There hasn't been a lot of traffic lately, but it's picking up.
traffic is picking up: traffic is decreasing
I've been stuck in stopped traffic, but it's picking up and now I can drive.
A parallel for this usage is 'lightening up.'
Slowing down
A similar situation exists with 'slowing down.'
Regarding traffic, this has two meanings which are opposite.
traffic is slowing down: traffic is increasing
Traffic was moving along nicely, but now it's slowing down and I'm going to be late for work!
traffic is slowing down: traffic is decreasing
Traffic has been slowing down, since there hasn't been a lot lately.
Bottleneck
This means traffic is slowing because cars are having to merge.
merge: moving from multiple lanes to one lane
One lane is open and everyone has to merge into one lane.
All the traffic from 3 streets or lanes are pushed into one street.
Picture a bottle to remember this phrase.
A bottle is bigger at the bottom and more narrow at the top.
This is what happens in a traffic bottleneck.
Takeaway
There are so many interesting, high level words and phrases regarding traffic!
This is great news, because traffic often comes up on IELTS!
You don't want to use common, boring phrases like, "There was a lot of traffic."
Instead, learn today's phrases and idioms!
This will push your Vocabulary score up to a 7 or higher!
For more strategies that will guarantee you a score increase, sign up for 3 Keys IELTS today!
What is traffic like where you live?
Use today's vocabulary to tell us in the comments below.