Books and reading are common Speaking and Writing topics.
Not only are they common on IELTS, but they are also topics that we both adore!
Listen today as we answer IELTS Speaking Part 1 questions about our love of books.
Thinking about what we like to read is interesting.
You will likely be asked about these topics on IELTS.
novels
news
magazines
literacy
How can you find out your estimated IELTS score today?
Go to allearsenglish.com/myscore.
You'll take a quick, free 2-minute quiz.
Then, you'll immediately receive your estimated band score!
We also provide you with free resources at your level.
This helps you focus where you need to and stop wasting time!
What related questions might you see on IELTS?
Writing Task 2 questions might ask you to think about the effects of reading on education.
You might see topics about literacy or the shift to digital reading.
Part 1 questions might be:
What are your favorite kind of books?
Did you have a favorite book as a child?
Strategies Created By a Former Examiner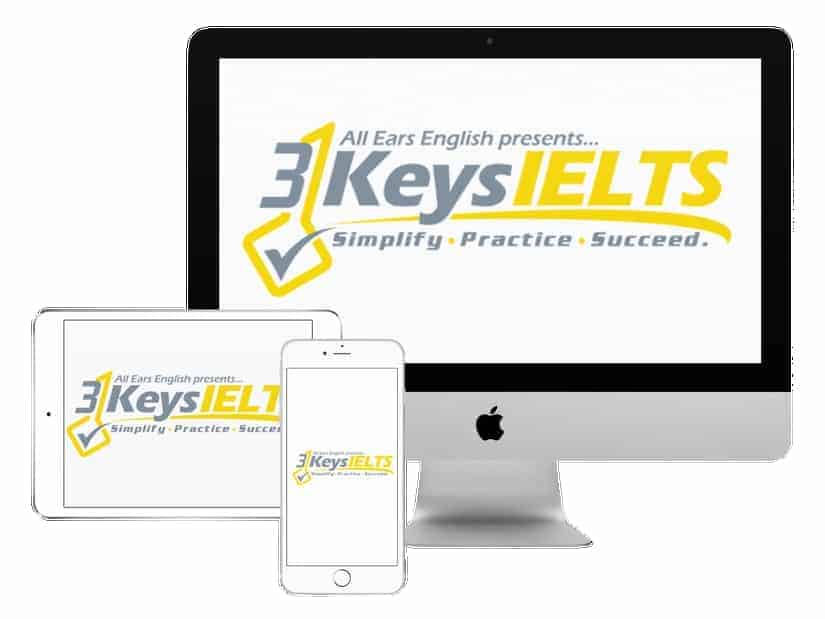 100% Score Increase Guarantee with our Insider Method

Are you ready to move past IELTS and move forward with your life vision?

Find out why our strategies are the most powerful in the IELTS world.

When you use our Insider Method you avoid the BIGGEST MISTAKES that most students make on IELTS.

Click here to get a score increase on IELTS. It's 100% guaranteed.
Tip #1: How to show a range of vocabulary
Today we're showing you how to use informal slang on Speaking Part 1.
You need to show a range of vocabulary on IELTS Speaking.
In order to meet this requirement, you need informal vocabulary and slang on Part 1.
super jazzed: really excited
curl up with a good book: sit on a couch with legs up and read
comfy: slang for comfortable
Listen to Aubrey's first answer to hear context for each of these.
Tip #2: Share specific details!
Aubrey gets specific in her second answer.
She shares titles and authors.
For higher Vocabulary and Fluency scores, you must share specifics.
obsessed with: really like
I'm obsessed with high fantasy novels.
escapism: immersing yourself in a world
Jessica also shares specific details in her example.
describing the cover
sharing details about the story
Tip #3: Be native and natural
Start with a native expression like "Oh my gosh!"
Say "gonna" instead of "going to."
This will push you to a band 7 on Speaking!
You can't sound like a student or a business professional on Part 1.
Reserve that for Part 3!
Instead, practice using slang and informal vocabulary.
Takeaway
Even native English speakers can get a low score on the IELTS Speaking exam.
This is because they don't understand the scoring system.
You have to know what the Examiner is listening for!
One thing students don't realize is you have to show a range of vocabulary.
The easiest way to do this is to use slang and informal vocabulary on Part 1.
This is just one of a wealth of strategies we share in our study system, 3 Keys IELTS.
We guarantee your score will go up, or we'll refund your money AND reimburse you the cost of your IELTS exam!
You have nothing to lose, so sign up today!
What questions do you have from today's episode?
Please leave a comment below.