Fifty thousand (50,000) adult English learners download the All Ears English Podcast every day.
Are You Interested in Sponsoring All Ears English?
Why sponsor All Ears English?
Top-ranked Podcast: We have been ranked as high as #9 out of 300+ shows in the iTunes Education Language Courses category
Awards: iT

unes awards for 2017 include top 20 ranking in the following categories: 

Education (Korea), Most Downloaded (Japan), Education (Japan), Education (China), Most Downloaded (Brazil)

Captive, engaged audience: The All Ears English audience knows, likes, and trusts the AEE co-hosts and when they recommend a product or service, listeners take action.
Guaranteed number of downloads: We guarantee 60,000 downloads after your sponsored episode has been live in iTunes for 6 weeks.
Clear and measurable results: By using promo codes we can track landing page hits, free signups, and paid users
Listener Loyalty: 63% of podcast listeners subscribe to 3 or fewer shows (compare this to web pages visited in one session).
In-context, highly targeted advertising: Sponsored episodes can be created based on sponsor's niche so that listeners are highly targeted and the message is relevant.
Less competition: 1700: 1 (blogs to podcasts). Podcasts are on the rise but still do not compare to the number of blogs and websites on the web.
Speed of acquisition: Listeners are sent directly to your site to sign up for your offer.
Who is our audience?
Our listeners are adult English learners around the world. They are students and international professionals. Our top countries include Japan, China, Spain, US, Germany, Thailand, United Arab Emirates (UAE), Brazil, and Taiwan.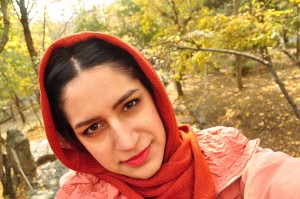 "I love you and your podcasts. They are wonderful.
I got familiar with italki on your podcasts and it is a wonderful site. I like that.
We believe in connection nooooot perfection…..it's our motto 🙂
Thanks and wish you best."
– Mitra, AEE Listener and current user of AEE sponsor, italki
Guaranteed 60,000 downloads per episode:
We can guarantee that your sponsored episode will receive at least 60,000 downloads after 6 weeks in the iTunes store. We have received 64,105,311 downloads since our launch in November of 2013 and we average 2 million to 2.5 million downloads per month from 190 countries worldwide.
What does a sponsorship consist of?
One sponsored episode includes:
1 (15-second) pre-roll + 1 (60-second) midroll delivered by the hosts of AEE
Links to your site in show notes/blog post corresponding to sponsored episode
Featured on our resources page (81,000+ visitors to site per month)
Featured on our sponsors page (81,000+ visitors to site per month)
Option to be included in our email campaigns (24,000+ listeners on list)
Option to be mentioned in our social media presence (10,000 Facebook fans and 700 Twitter followers)
Contact:
To learn more about the opportunity to sponsor All Ears English and to get current sponsor results please contact Lindsay McMahon.
Contact information:
Lindsay McMahon
Lindsay@allearsenglish.com
347- 554- 1877