Do you want native English? The All Ears English Podcast has been downloaded more than 49 million times.
Come find out why listeners love us!
All Ears English gives you what you need to finally understand it all. We will help you in English conversations, your IELTS exam, professional interviews, meetings and presentations. Discover how to work or study with Americans and how to feel accepted in American society. Take us with you and listen on the go, anywhere, anytime, only 10-15 minutes per lesson.
 
Join All Ears English for a fun, friendly way to improve your English and your life!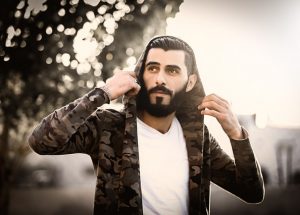 When we say "I don't know" can we be saying more than just " I don't have the answer."  What else can it mean and how can this phrase work to set the tone of...
Read More
"Hi I'd like to say I really appreciate your job. I am sure my English is better today than the day I met All Ears English Podcast. Congratulations and thanks for existing. My name is Saulo. I am from Brazil."
Saulo, Brazil
"After listening to a lot of English Learning Podcasts, I discover this amazing and dynamic website that pushes my English to the roof. It goes without saying, it is absolutely educational and informative. There is so much to intake and enjoy.They help people from all walks of life. They deserve good praise and reward. Wish them the best !!!"
Mollie
"Hi my name is Sergio from Belo Horizonte, Brazil. I'd like to thank you girls. I am so grateful for your great lessons, your happy mood, your tone of voice. Thank you man, you are part of my life now."
Sergio, Brazil
"Hi guys my name is Asli I am from Turkey and every night when I go to sleep I am listening to your podcast. Not just for learning English, it also makes my worldview wiser so keep going on and thank you for your podcast."
Asli, Turkey
"Everyday I am listening your "All Ears English Podcast" on my commuting train. It's very practical English and helpful to understand those real spoken English. Adding those things, the hosts seem very friendly each other and it may make us listeners happy."
Yuji, Japan