Created by an Ex-Examiner
100% score increase guaranteed
Prepares you for IELTS Academic, General, Paper, Computer-Delivered and UKVI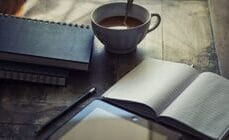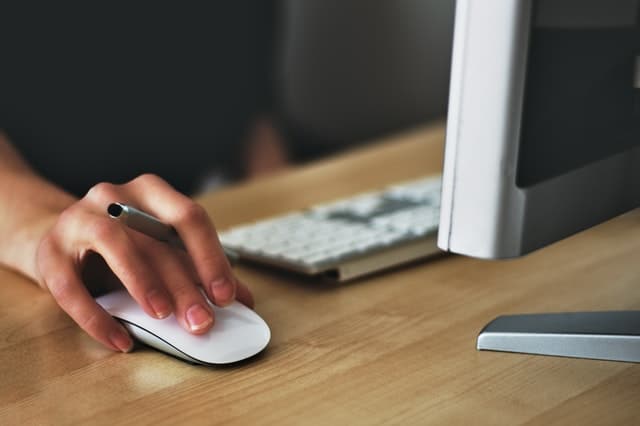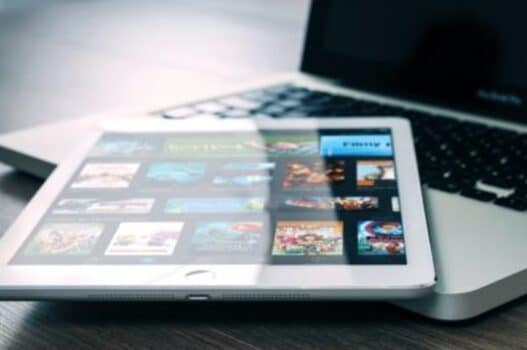 Our Method
3 simple steps to get the score you want.
Simplify
Our simple study plan and templates make the concepts and strategies easy to learn.
Practice
95 video lessons help you master your IELTS strategies.
Succeed
Achieve your target score, be done with IELTS, and start the rest of your life.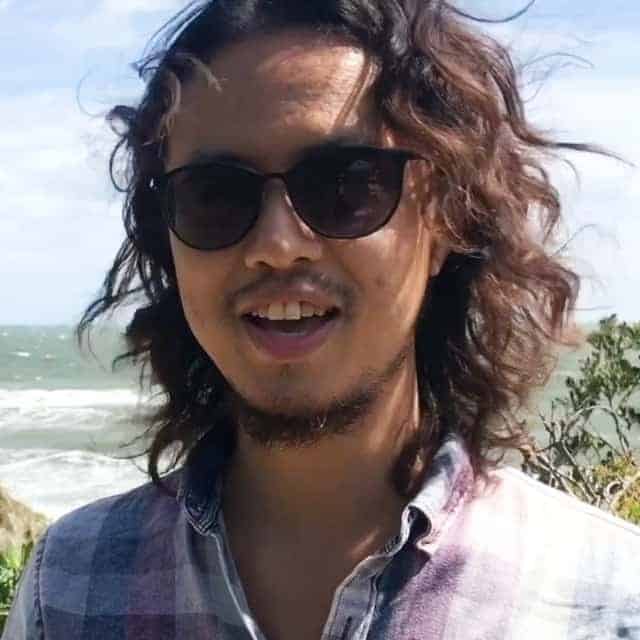 On test day I had all of this information and tips that other people didn't know.  All I had to do was just believe in the course and follow the way. I currently reside in Australia and life is great. Thanks to 3 Keys IELTS I was able to conquer IELTS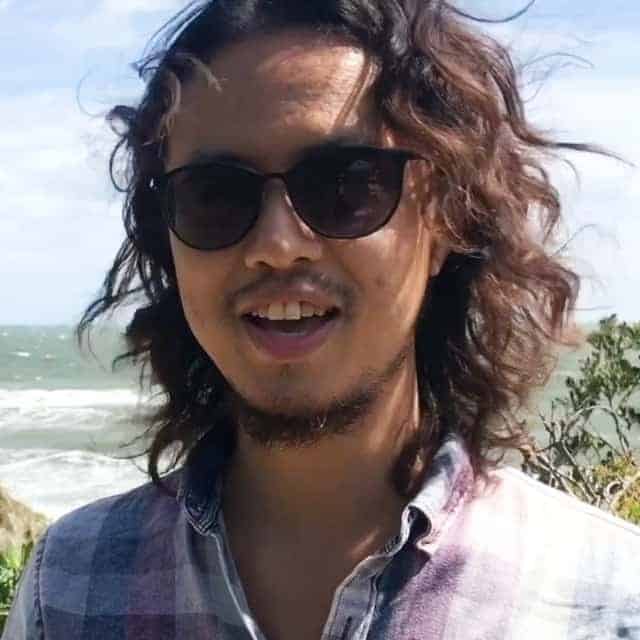 Study Plan

Ryoki followed the study plan each day.

Vocabulary List

He created his own vocabulary list of high-scoring words for test day.

Writing Structure and Templates

For Ryoki, the writing templates made all of the difference.

100% Score Increase Guarantee
We guarantee that you will see a score increase on at least one of the four test sections if you do all assignments in the study plan. ​​​​​​​If you do not increase your score on at least one of the four test sections, email us your official score reports before and after the course and we will refund 100% of your course fee PLUS we'll pay for the cost of your exam.
Skills You'll Learn
In this course, you will build the following IELTS skills
Listening
Reading
Writing
Vocabulary
Anti-anxiety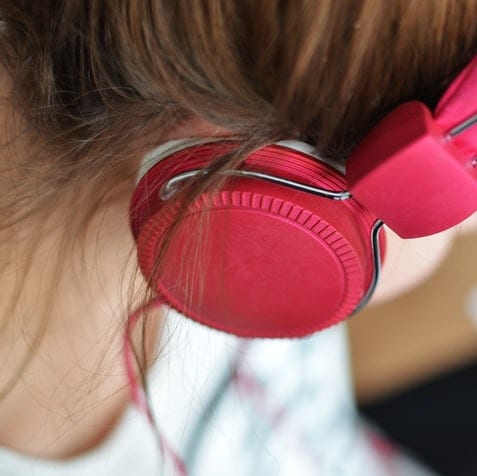 Listening
Learn the 3 Laws of Listening
Prepare for Listening completion questions
Prepare for other listening question types
Get complete practice exercises
Review practice exercises and get answers
Practice with 5 different accents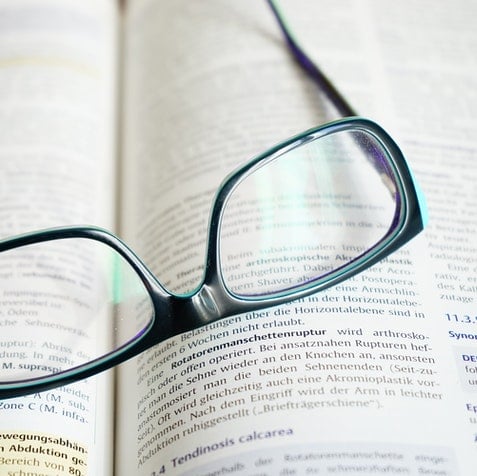 Reading
Get the 3 Crucial Keys for Completing Reading
Learn time management strategies
Build skills for all types of Reading questions
Learn how to stay calm and find the answer
Get practice exercises and answer checks
Writing
Get the 3 Sleek Steps to simple Writing
Writing Task 1:

Academic: Change Over Time, Vocab/Grammar, Other Diagrams
General: Informal and Formal Letter

Writing Task 2: Opinion, Problem/Solution, Argument essays
Vocabulary, idioms, linking words
Learn how to organize your paragraphs
Practice and get answer checks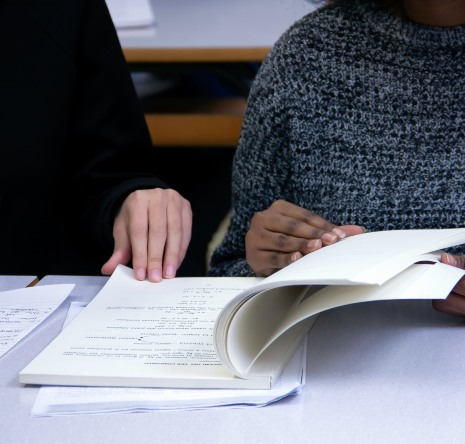 Vocabulary
Find out how the Examiner scores your test
Strategies to score higher on every section
Clear instructions for Speaking Parts 1, 2, and 3
Vocabulary to score 7 or higher
Tips, tricks, tactics from our 14 years of Examiner experience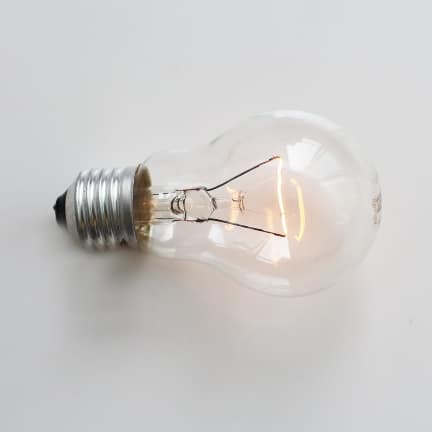 Anti-anxiety
Get 3 steps to calm anxiety on test day
Find out when you will get nervous and what you should do
Understand IELTS traps and how to avoid them
Stay strong for the highest possible score
Course Modules
Module 1: Listening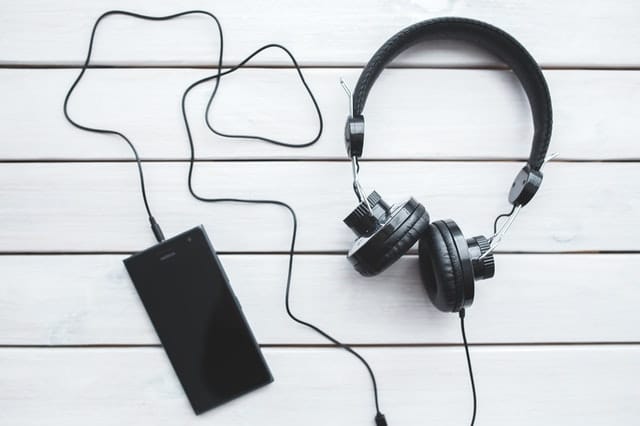 Learn the 3 Laws of Listening
Video lessons/lectures on every listening question type
Practice exercises for each strategy
Answer review lectures
Final quiz to check comprehension
Module 2: Reading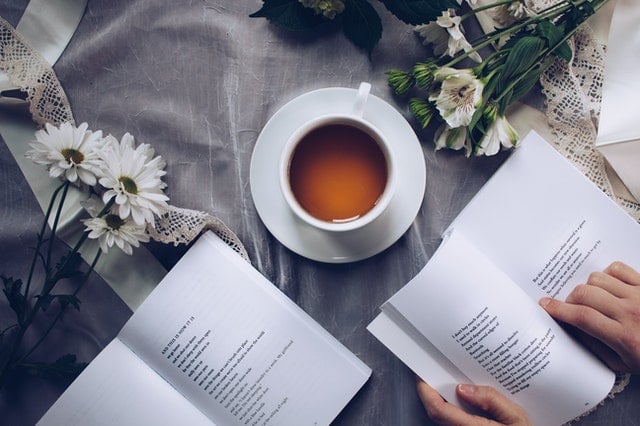 Learn the 3 Keys to Completing the Reading
Full lessons on every Reading question type
Time management Reading strategies
Practice exercises and answer lectures
Strategies for Matching Headings, T/F/NG and more
Final quiz to check comprehension
Module 3: Writing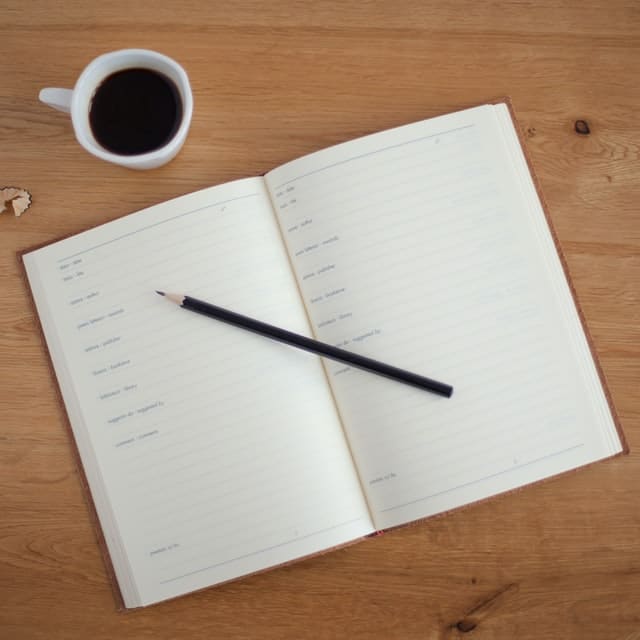 Learn Writing: 3 Sleek Steps
Full lessons with 23 videos (Academic) and 17 videos (General)
Instructions for Writing Task 1 and Writing Task 2
Authentic test practice with scoring
Writing templates and examples for every type of question
Linking words for a high score
High-scoring vocabulary
A clear explanation of the scoring system
Final quiz to check comprehension
Module 4: Speaking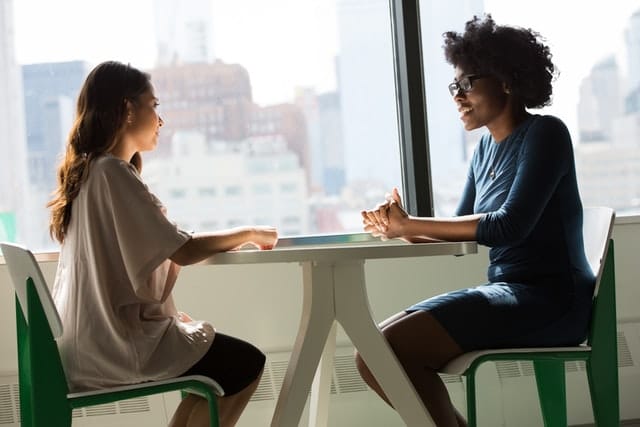 Learn what the Examiner wants on Speaking Parts 1, 2, + 3
High-scoring vocabulary for each section
Tips and tricks to increase your Speaking score instantly
Full strategies for every type of question
Final quiz to check comprehension
Module 5: Anti-anxiety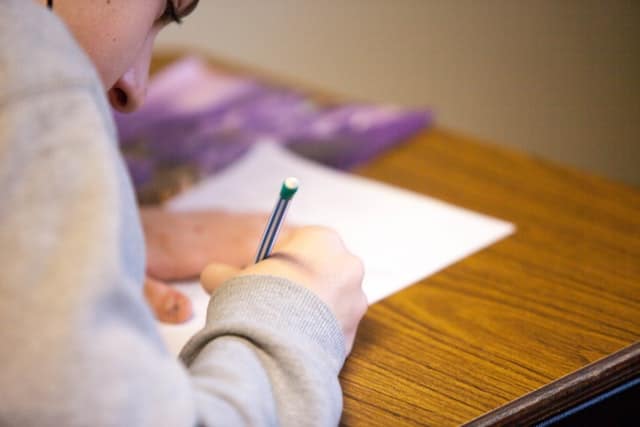 Build skills to anticipate and cope with anxiety on test day
Know when you are likely to get anxious and what to do
Quiz at the end
3 Keys IELTS Team Credentials
Jessica Beck, MA Applied Linguistics
Director of IELTS Training
Master's Degree in Applied Linguistics, University Southern Queensland

Certified IELTS Examiner (2005-2019)

14 years IELTS teaching and training experience

Taught IELTS at Cambridge Taipei

16 published ESL textbooks from Cengage and MacMillan

3 Keys IELTS Certified Teacher

Native English speaker
Aubrey Carter, MA TESOL
3 Keys IELTS Certified
ESL instructor for 19 years

Bachelor's Degree, Brigham Young University

Masters Degree in TESOL, City College of New York

Experienced second language learner

Native speaker of English

3 Keys IELTS Certified Teacher
Student Reviews and Testimonials
Here is what students are saying about 3 Keys IELTS Online Course
"I signed up for the personal coach class in writing. It was extremely useful. Before making the decision I was not really sure what my mistakes were. I got constructive feedback and suggestions to improve my band score. After making the decision, I feel confident and I am ready for test day."
Abdulghafour Halawani
The course has proven itself. The expertise of the teachers surprised me. They taught me every hack to pass the exam without wasting time or worrying about the wrong things.
Lucia Fallavena
"I chose this course because I needed a simple strategy that I wouldn't forget on test day. They gave me tons of ideas on what I should say on the writing and speaking section. They give you templates that you can use on the actual test. I highly recommend this course to anyone who is studying English."
Chihiro Yoshinaga
"I took the Personal Coach class in 3 Keys IELTS is because I wanted to talk to a real Examiner who actually knows the IELTS Exam inside out. I felt Aubrey's comments were very helpful and useful for me and after the class I felt that I knew which part I needed to improve exactly so I felt really confident about the exam."
Stella Jing
"It was an incredible experience to get Aubrey's full attention because she could focus on me and my needs alone. I definitely got a lot more input and I received very specific feedback. At the beginning I felt so lonely and I was having a hard time assessing my own answers and after my personal coach classes I feel 100% confident to take the test."
Livia Wolffenbuttel
Frankly speaking, I had a massive amount of self-doubt before the second test, especially a week before the actual test, Luckily, Jessica was there to provide sufficient tips and comfort that I truly needed. I really, highly, genuinely appreciate your support and patience, Jessica!
Jennifer Lin
"I got into the 3 Keys IELTS system and it worked! Well don't get me wrong, you still have to work really hard and do a lot of tests, but you must learn all the strategies and dive into improving overall English before. And here 3 Keys system works best."
Nikolay
"You just do the strategies and that's what made me the most confident. I knew what the Examiner wanted. I would definitely recommend it because the strategies are awesome and the road map tells you what to do every day."
Maeva
I already recommended 3 Keys IELTS to a guy on test day, telling him not to lose money anywhere else as it's the only class that can give him a boost.
Betina Lautour
On test day I had all of this information and tips that other people didn't know.  All I had to do was just believe in the course and follow the way. I currently reside in Australia and life is great. Thanks to 3 Keys IELTS I was able to conquer IELTS
Ryoki, Japan
My target score is 8 and I was so overwhelmed with all of the resources out there. After two unsuccessful IELTS exams I decided to sign up for 3 Keys IELTS Personal Coach course. I have such poor time management skills and this program really saved me. Each day I precisely knew which resources I should work on and practice and it helped me to improve really fast.
Leila Bolouri
"I just finished the 60-minutes IELTS Writing class with Aubrey. In this class I had the opportunity to clarify every single doubt that I had and as she is an expert in it, she has the eyes of an examiner. Now I am feeling motivated and ready for the test."
Luiza Brasil
"I took the personal coach classes to make sure I would only need to take the IELTS Exam once. There is nothing better than having an expert in the area helping me on a 1-1 basis. Before taking the classes I wasn't sure about my answers mostly on Writing Task 2. My coach helped me understand how to approach the answers. She helped me make sure I would answer it in the way the Examiner would expect. So now I'm feeling way more confident about it especially for getting a 7 or higher."
Lucas Furlani Rosa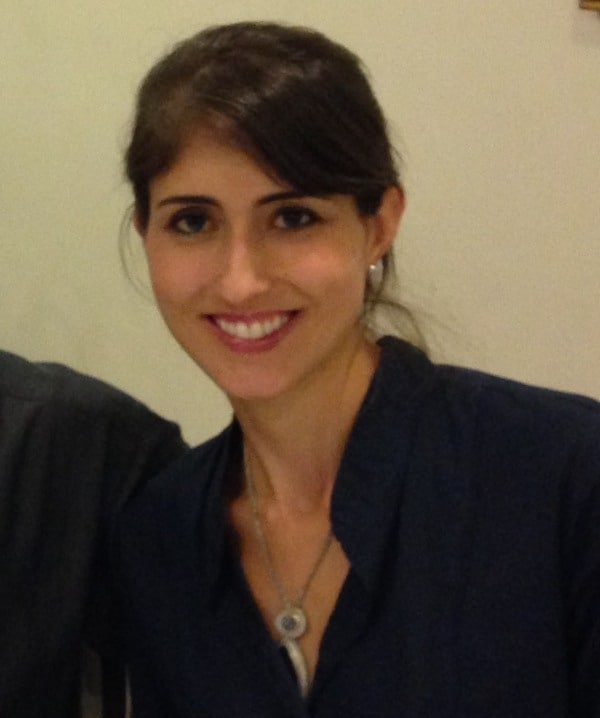 "Guys! I'm super happy! I've just seen my results and I could reach the scores that I need which was 7 in each in category. The tips I got from the course made me jump from 6.5 to 7 on speaking and from 6 to 8 on reading."
Lilian
"I decided to sign up for the unlimited essay program because I struggled with Writing task 2 and had difficulty in cohesion/coherence and grammar scores. The most helpful thing is the personal approach. Every time I got full details and a score for each part of the writing exercise. Now I definitely feel more confident about my writing - and next time I think I will get the desired score."
Valentin Bakin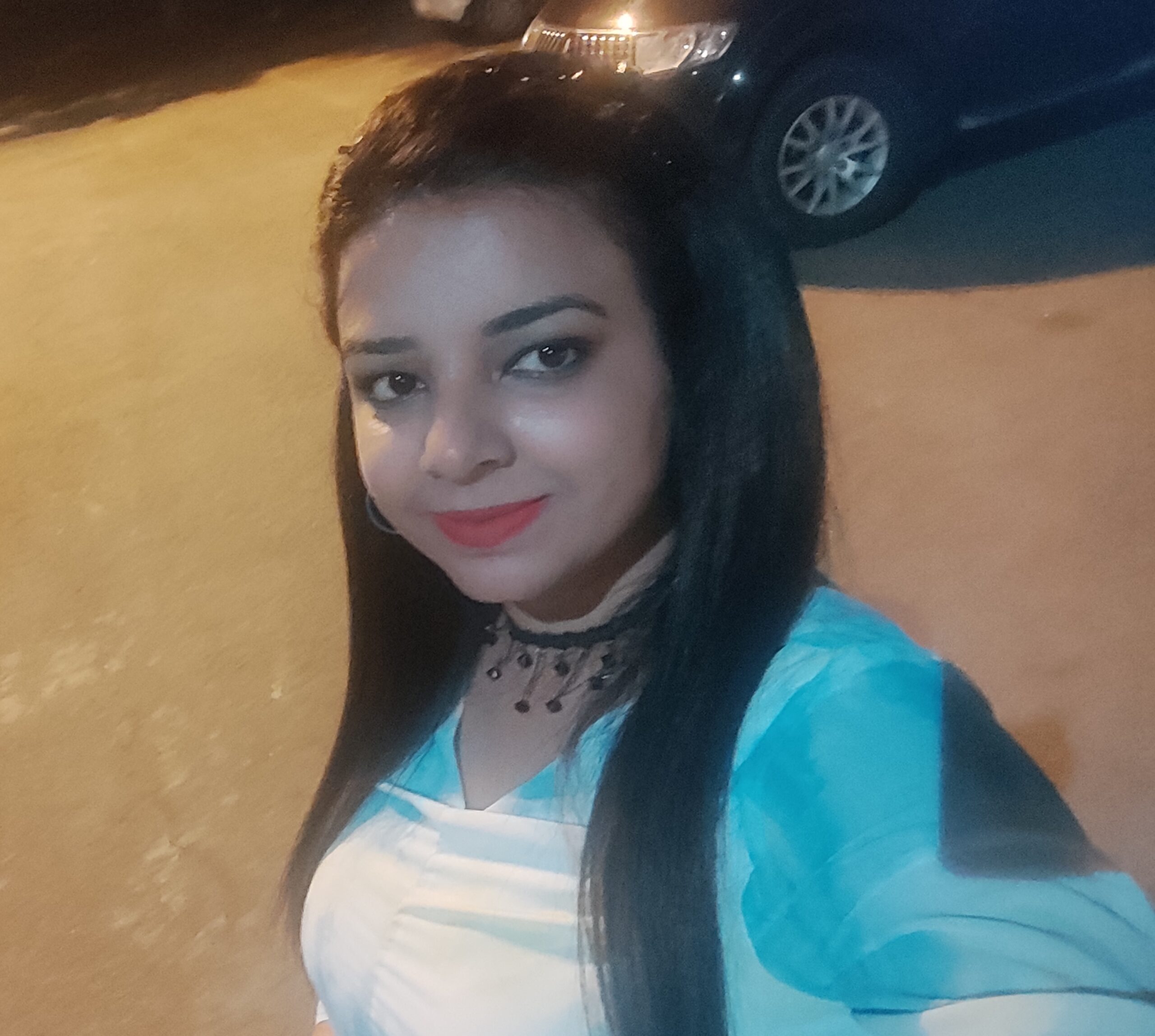 "I would definitely recommend this course as it has helped me in achieving my desired scores. Watching videos of Jessica Beck related to IELTS study really helped me clearing my doubts related to reading section. After that I thought of going ahead with this course as I thought it was a truly informative course which offers to the point techniques."
Neeharika Mehra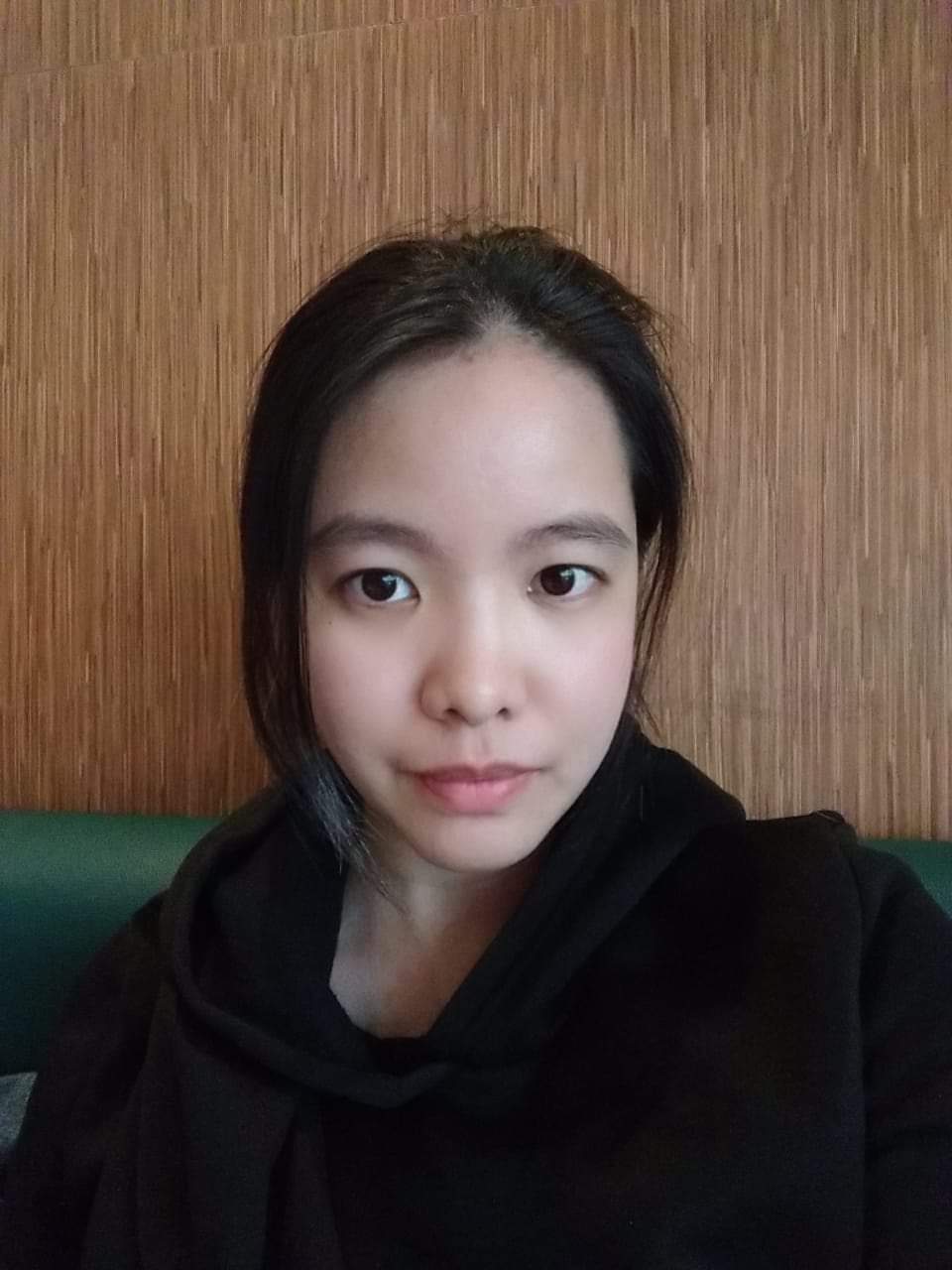 "After listening to 30+ episodes of IELTS Energy Podcast, I've decided to enroll for the course and it made me feel so good that I've made the very right decision for myself. I can see how much work, care and dedication you have put into this course from each lessons and especially at the detailed study plan roadmap. I always doubt myself if I can do it to get the score I wishes for, after taking each lessons and trust the systems, trust the study plan. It gives me hope and it boosts my confidence tremendously."
Ariya Theprangsimankul
"Before I attended the course I had no idea what I was doing wrong, but after I attended the live course with Jessica and Aubrey I got live feedback on Writing and Speaking I know what made me have a low score to improve my performance on test day."
Ricky Lai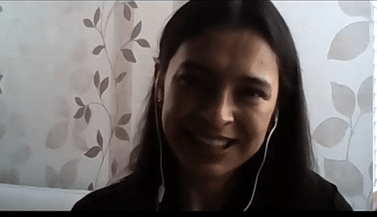 "I made the decision to join the course because I needed a study plan. I was feeling overwhelmed with all of the IELTS information on the internet. This course offered me practical information and exercises while other courses were too theoretical. I needed tools."
Karen Barreto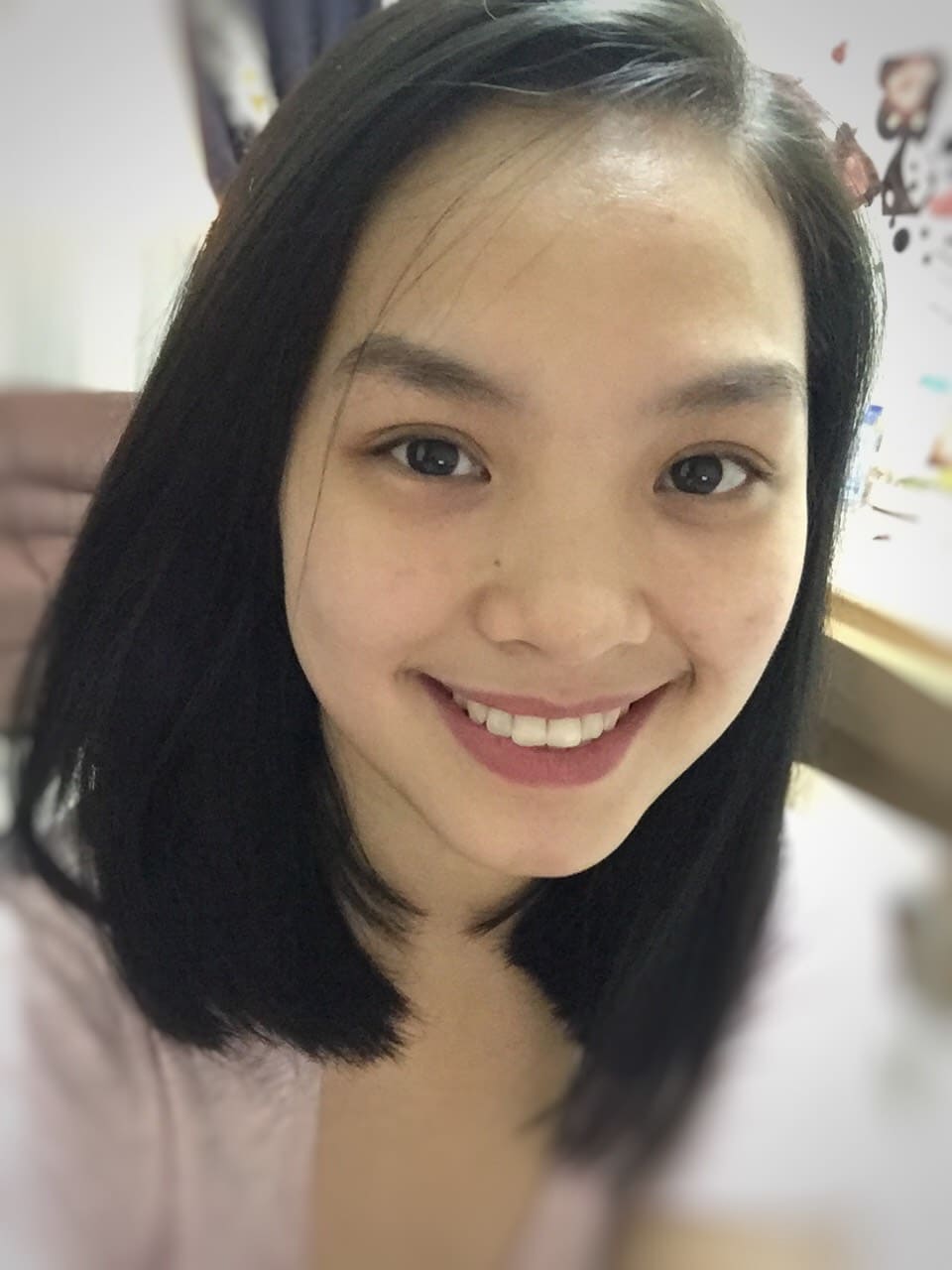 "I just wanted to thank you and the whole team for the amazing review materials you provided for the course. I got my desired score of 7 in Speaking. I can now move on to the next steps of processing for obtaining a US visa. You guys are amazing."
Joana Marie Brutas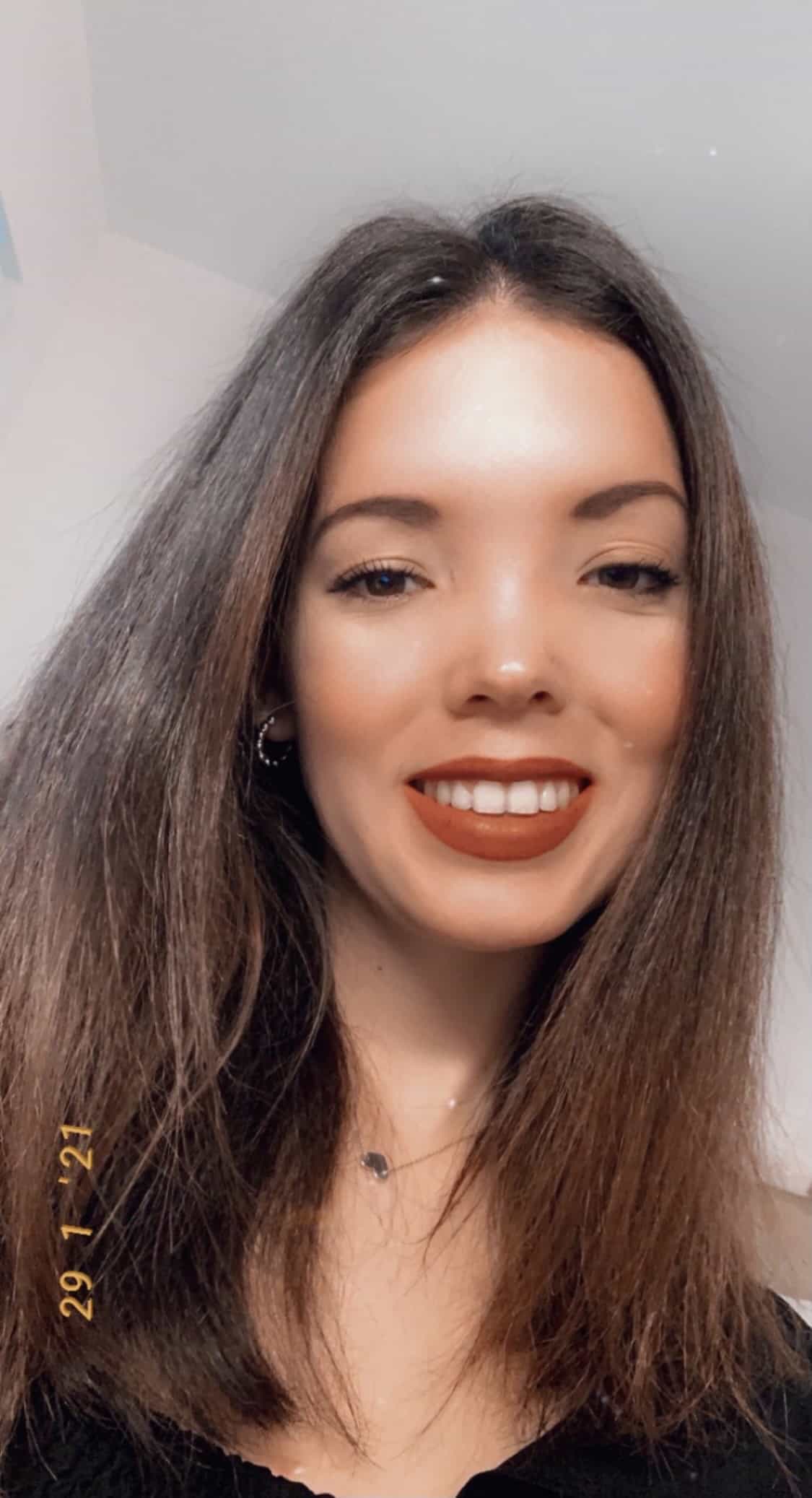 "The essay writing feedback program helps me achieve my desired score. The teacher's quick response is perfect and the detailed feedback helps me know what to do to get my band score. I can only recommend this unique program."
Cara Otahal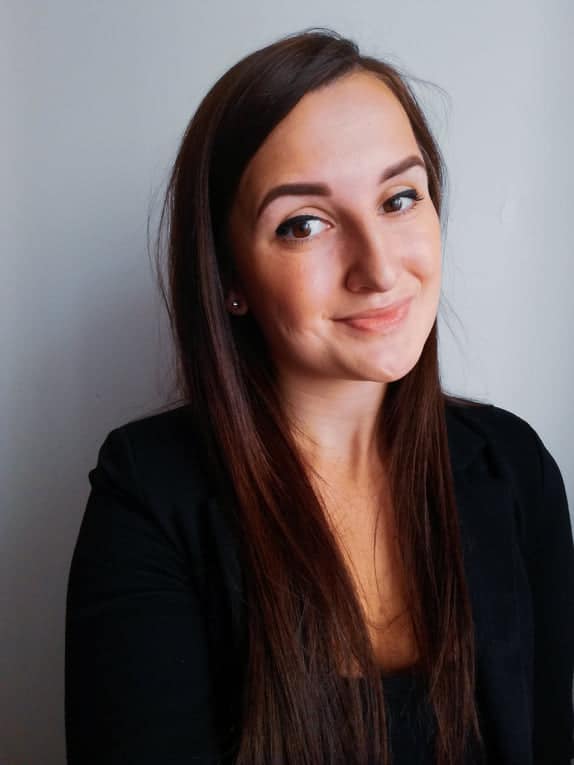 I found All Ears English maybe two months ago and I have to tell you that your podcast about speaking improved my score!! I received my score today and 7.5 in the speaking section was amazing success for me, because last time I got only 6.5. You are doing an amazing job.
Barbora Bujdošová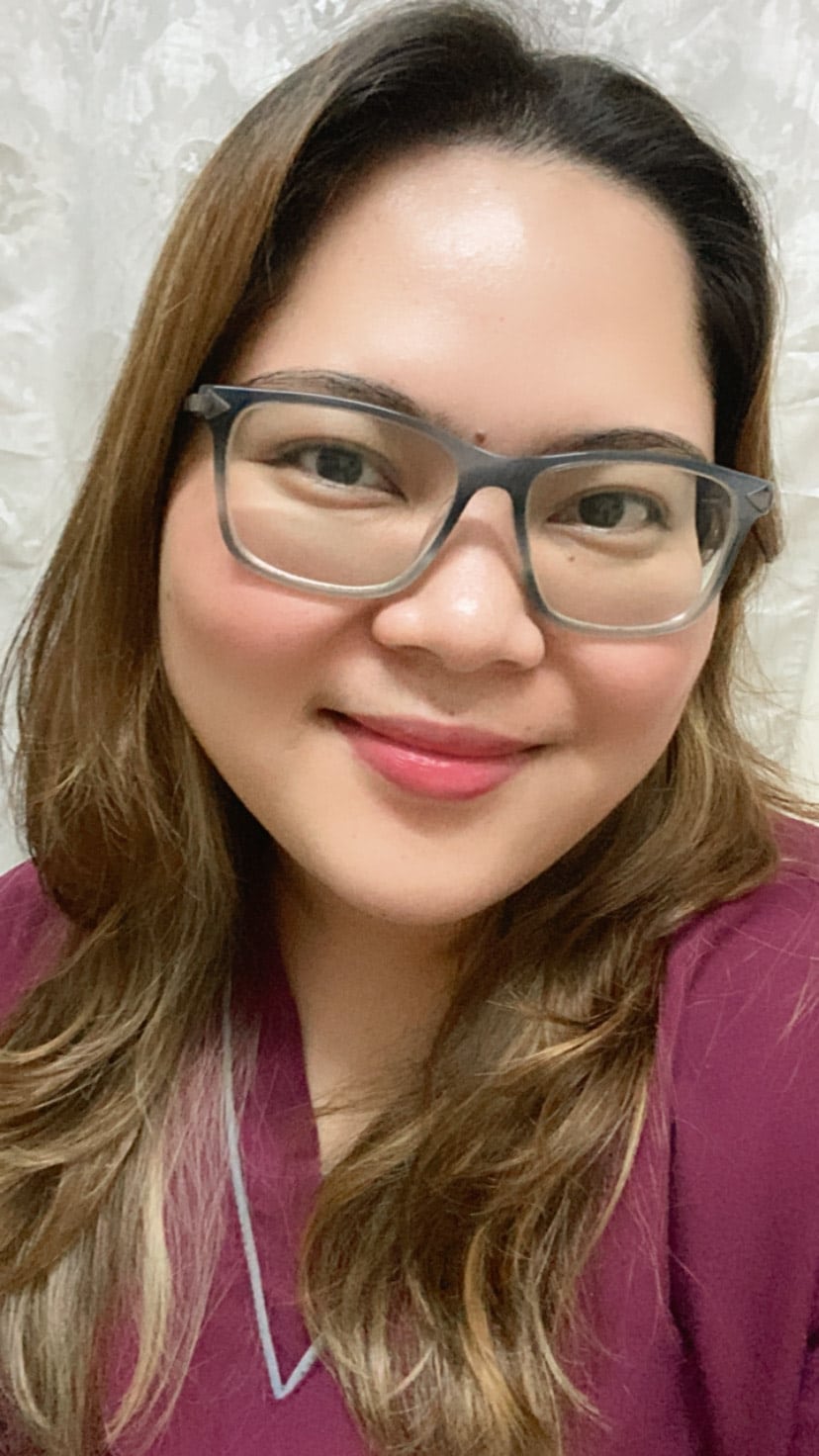 "I am one of your 3 Keys IELTS students. I just want to say my enormous thanks to you all! I got my target band score when I took my IELTS exam last July 23. You guys are super amazing and sincere in what you do. Your study plan, vlogs and podcasts are of great help in achieving those target scores. Now I am worry-free and full of beans for my application to the USA as a Registered Nurse. Again, Gazzillion Thanks"
Kristel Paruli
I have to score 8 to apply for Permanent Residency in Canada. I found the 3 Keys IELTS course online only 20+ days before my exam.The strategies are concise, easy to understand, to the point, and they WORK! I wish more students could use this course at the beginning of their prep so they can get the scores they want much faster!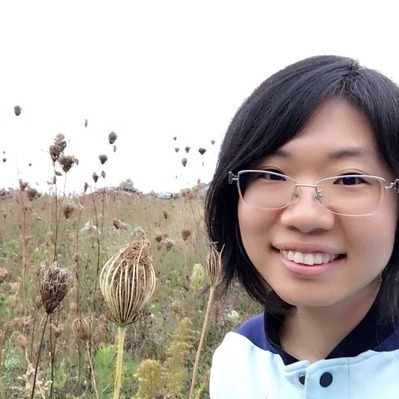 Jin Liu
The 3 Keys IELTS course got me my very first 9 in Reading, and an incredible overall 8. My speaking score also jumped from 6.5 to 7.5. I knew I nailed it once I stepped out of the examination room. That's how much confidence you will possibly gain after completing this course.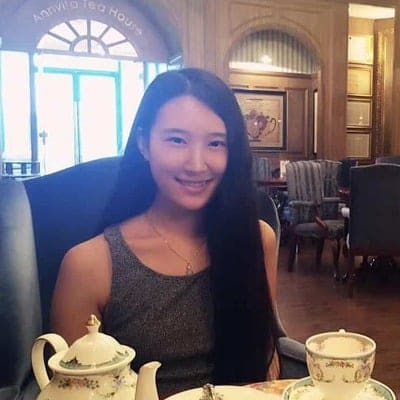 Olivia Jele
Having completed the 60-day study plan, I was able to walk into the test with unshakable confidence. Finally, I could obtain the goal of successfully getting an international English certificate. I would highly recommend 3 KEYS IELTS SUCCESS SYSTEM to anyone who is taking the IELTS exam. This course is a game changer in the IELTS world.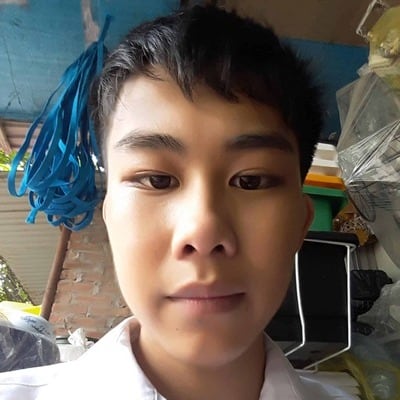 Thanh Nguyen
"This system worked for me and helped me to achieve my target score of 7.5 because every tip and advice actually works! The IELTS test went exactly as Jessica explained during the program. Nothing surprised me because every part was previously explained in the course material."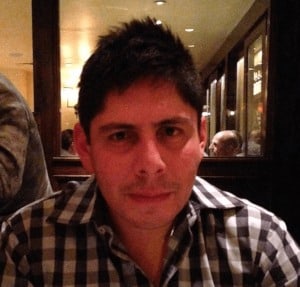 Pedro
100% score increase guarantee. All course plans include lifetime access to the online learning platform. Prepare for IELTS any time (24/7) from home. All prices are in US Dollars.
BASIC
$199
LIFETIME ACCESS TO LESSONS
PERSONAL COACH (FEEDBACK)
$399
LIFETIME ACCESS TO LESSONS
GOLD (LIVE COACHING)
$649
LIFETIME ACCESS TO LESSONS
Lifetime access to lessons/materials
Score increase guaranteed
100+ lessons on Writing, Speaking, Listening, Reading
2 complete practice tests
Preparation for Academic/General, Computer/Paper
Writing templates + high scoring vocabulary + linking words
Anti-anxiety lessons (only available here!)
BONUS (NEW): Access to exclusive community to ask questions
BONUS (NEW): Invitations to Monthly Fluency Parties to practice speaking
BONUS (NEW): Attend weekly Open Conversation Club to practice with other students
TEACHER FEEDBACK: Scoring/grading on (1) practice test
TEACHER FEEDBACK: 5 Writing and Speaking homework exercises with full grading (1 year)
VIP LIVE COACHING: 6 (30-minute) one-on-one IELTS lessons (1 year)
BONUS: Writing Extra Practice Package (Video Course)
BONUS: Speaking Extra Practice Package (Video Course)
BONUS: 100 Band 9 IELTS Vocabulary Words

100% Score Increase Guarantee
We guarantee that you will see a score increase on at least one of the four test sections if you do all assignments in the study plan. ​​​​​​​If you do not increase your score on at least one of the four test sections, email us your official score reports before and after the course and we will refund 100% of your course fee PLUS we'll pay for the cost of your exam.
Frequently Asked Questions
How long does it take to complete the course?
The daily study plan can be customized for 30 or 60 days.
Will I get writing and speaking feedback?
Yes. All students get feedback and scoring on their final Practice Test. Personal Coach students get scoring on 5 additional speaking/writing activities and Gold students get 1-1 VIP live Coaching. Everyone can ask questions in the exclusive course community.
How does the score increase guarantee work?
This course was created by an Examiner and it works. We guarantee that you will see a score increase on at least one test section compared to your previous exam if you complete all lessons. If you do not increase your score, we refund your course fee AND we pay for your exam.
Do I need to prepare for IELTS with British teachers?
No, that is a myth. The IELTS Exam is administered by a British company called Cambridge but it accepts all accents and Examiners do not expect you to use only "British English." Our course was created based on Jessica Beck's 14 years of experience as an IELTS Examiner so what you learn in 3 Keys is guaranteed to increase your score.
Who can I contact if I have questions?
You can contact support@allearsenglish.com or call us at 347-554-1877. We are available during business hours Monday through Friday 9am EST to 5pm EST.
Do I get lifetime access?
Yes. All plans get lifetime access to the lessons and materials and 1 year of access to teacher feedback for the Personal Coach Plan or VIP Coaching in the Gold Plan.