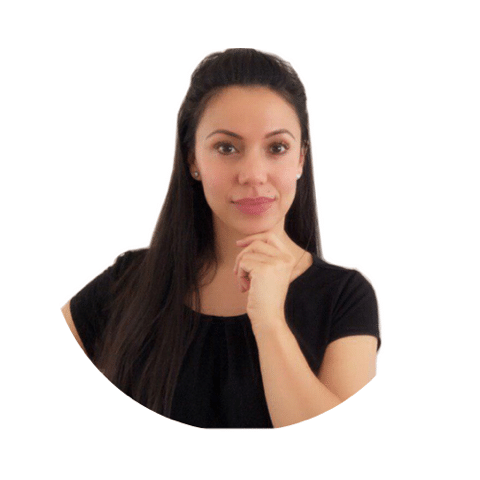 Have you heard phrases such as "stay on top of my game" in English?
Are there phrases like this that you hear native English speakers use that you don't really understand?
We're going to look at some common phrases that you will likely hear natives use, particularly in the workplace.
These phrases can help you to take your English learning to a whole new level, and can ensure that you can be a part of the conversation.
Get Your Transcripts Today!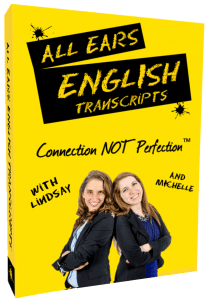 Make sure you understand every word you hear on All Ears English.
Bring your English to the advanced level with new vocabulary and natural expressions.
Subscribe and get the transcripts delivered by email.
Learn to speak naturally with the American accent.
Click here to subscribe and save 50%
Learning Common Phrases With Our Special Guest
We have a special guest on our show today to help you to understand some common idioms that you may use in conversation.
Our guest Monica will teach you three new idioms that will help you in the work world and beyond.
These are very big with natives and therefore are ones that you want to learn and use in your day.
Our guest Monica has a podcast "Learn English with Teacher Monica."
She helps English learners with idioms, verbal phrases, and other things that help them to build their confidence in English.
She is from California and comes from a multicultural family, and she has learned three languages over time.
She speaks Spanish, Brazilian Portugese, and English and she knows how to communicate and connect with people in other cultures.
The idioms that Monica is going to teach us are so great for using in everyday conversation.
You can take them and use them in your conversations when you are speaking English with others.
These are so natural and so native, and so they are nothing you would learn in a textbook.
Three Common Phrases To Use In Conversation
These are the phrases that you will hear more often than you might think.
Understand what these phrases mean, how they work in conversation, and how you can utilize them to describe your situation.
These are common and you will hear them used often by natives, so once you master them you can use them to take your learning up a level.
Stay on top of your game: You could also say "stay on top of my game" too. It means you are being consistent with something, and that you remain focused on the task or the goal. It means you aren't forgetting anything or letting anything slip through the cracks. It's easy to let things slide if you don't remain focused. When you "stay on top of your game" then you are remaining focused and ensuring that things stay on track. This can be a huge phrase with learning English because you have to constantly stay on track and remember to stay focused. You might say "I'm so busy with this big project and it's easy to get distracted, but I have to stay on top of my game to get it all done."
Side hustle: It means that you have a main job but you do something else on the side that brings in some extra income. It may be something that you enjoy doing on the side that happens to bring you in some money. It may be that you end up turning this side hustle into your main job if you are truly successful with it. There is usually a transition to turn your side hustle into your main job, but it can be done. You might say "I like my job but someday I hope to make my side hustle my main source of income."
Burnout: You have the passion and drive to work intensely at something, but it can wear you down after awhile. You feel like you have worked so hard and it catches up with you. It may feel as if things are closing in on you or that you are so stressed out. You may feel as if you just need a break from what you are doing to reset for a bit. This is when you can feel exhausted and stressed out from working so hard or never having a break. You might say "I need to take a vacation because I've been working so hard that I am feeling some serious burnout."
These are very commonly used idioms among English speakers, and so you want to learn how to use them.
Taking Your English To A Whole New Level
These phrases are great because they help you to be an important part of the conversation.
They talk about things that you have likely experienced or that you can relate to.
You won't find these phrases in a textbook and so they are great to take your learning to a whole new level.
These are common phrases that you will hear used often, so they are important to learn.
You want to try using them in conversation to see how they feel and how they work in the right context.
This is a great lesson because it's about true conversation and learning to speak like the natives.
We were happy to have our special guest Monica on our show today.
You can find her podcast online at "Learn English with Teacher Monica", and there are usually several episodes per week.
You can also find her on YouTube at "English Teacher Monica", and you can find some great videos to help with these aspects of English.
Takeaway
Sometimes you want to learn the phrases that the natives are using so that you can be part of the conversation.
These phrases are very common with natives, and so they help you to take your English to an entirely new level.
You won't find these in a textbook, and so they can be very useful for speaking naturally in conversation.
Try using them to see how they feel, and you will love that these are the types of phrases that you will hear used so often.
This is a great way to connect, particularly with natives, and to take your English learning to a new fun level.
Monica's Bio:
English Teacher Monica is a native English Teacher from the Los Angeles, California.
She has several years of teaching experience at American colleges and currently teaches online.
She has a Master's Degree in TESOL and a TEFL Certification. Teacher Monica loves to meet people from other countries and cultures and speaks 2 other languages.
She understands the language learning process and is able to effectively help those who are learning English.
Get access to a library of English videos, audios, pdf materials and more on her website: www.englishteachermonica.com
If you have any questions, please leave them below in the comments section.
We'll get back to you as soon as we can.