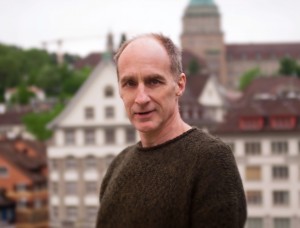 What are the Cambridge Advanced Exams?
Who should take these exams?
Why should someone take these exams?
Today we have Trip on the show who is an oral examiner for Cambridge University Exams and he'll show you how to prepare for these exams.
Who should take the Cambridge Advanced Exams?
These exams are designed around specific levels. You can set a goal to pass a specific level and you either pass or you fail. In contrast, the IELTS gives you a band score.
These exams are also more common for business professionals and the IELTS is more common for academic goals or immigration.
How to Prepare for the Higher Level Exams:
At the high levels, the teachers can no longer teach you.
Trip says that grammar is not a good thing to focus on.
You have to know what's on the test.
To pass the higher level exam you have to read.
You should get the language flowing through you. It's better to read more of what is easy for you.
Trip says that it's important to memorize at this level. You need to get to know the tricky parts of the language naturally. You need to be able to pull out those skills during the exam.
3 Tips on How to Pass the Exam:
1) Read as much as possible: English becomes more nuanced as we get into the higher levels. If you read more you will have the language "flowing through you more often" and you will get confident faster.
2) Take a preparation course: It may be hard to study for this exam alone. It's a great idea to attend a school where you are in the company of other people taking the exam and you feel like you are not doing it alone.
3) Take practice tests but not too many: Don't make the mistake of taking too many practice tests. Doing practice tests teaches you the format of the exam but it does not teach you English and you have to know English.
Trip's Bio:
Trip was born and grew up in New York City. He moved to Zurich in 1993 and for the last 18 years has taught at The Cambridge Institute, a school which he considers the premier center for learning English in Switzerland. Trip is also an oral examiner for Cambridge University Exams and a free-lance journalist.
This year Trip co-founded 'The Cardists,' a company which specializes in bringing the power of modern, computer-based flashcard learning to schools, corporations and individual students. For more information, visit his website thecardists.com or email him at Trip@thecardists.com.