When was the last time you used "thou" to address someone?
Today we have a question from a listener about the words "thou" and "thus."
We'll explain how common or uncommon these words are and whether you should adopt them into your everyday English vocabulary when you speak with natives.
Let's look at a question from our listener:
Hi Lindsay and Michelle. I hope you have an excellent weekend I am so grateful, with you guys , the work you do it is amazing and great I love your podcasts they are the best way to improve my English, ever since I heard you I have noticed quite a bit my improvement and I will continue doing this because I enjoy it a lot and I have some questions that are getting me confused it is about the words: thou and thus.

Thou = tu ( in spanish ) and thus = asi (in spanish too) but I get confused.

I do not know if they are common words, most of the time it is used " you " and "so" or "then" and I would like an clear explanation. I hope you could help me please thanks in advance 🙂
Our first thought when we read your question:
RED FLAG!
What kind of English are listening to?
Where is it coming from?
This is old English!
You should be listening to more current and natural stuff.
So first, reconsider your listening choices and find something current and relevant.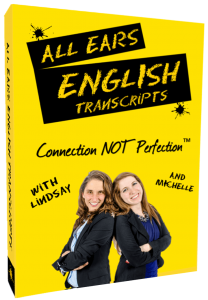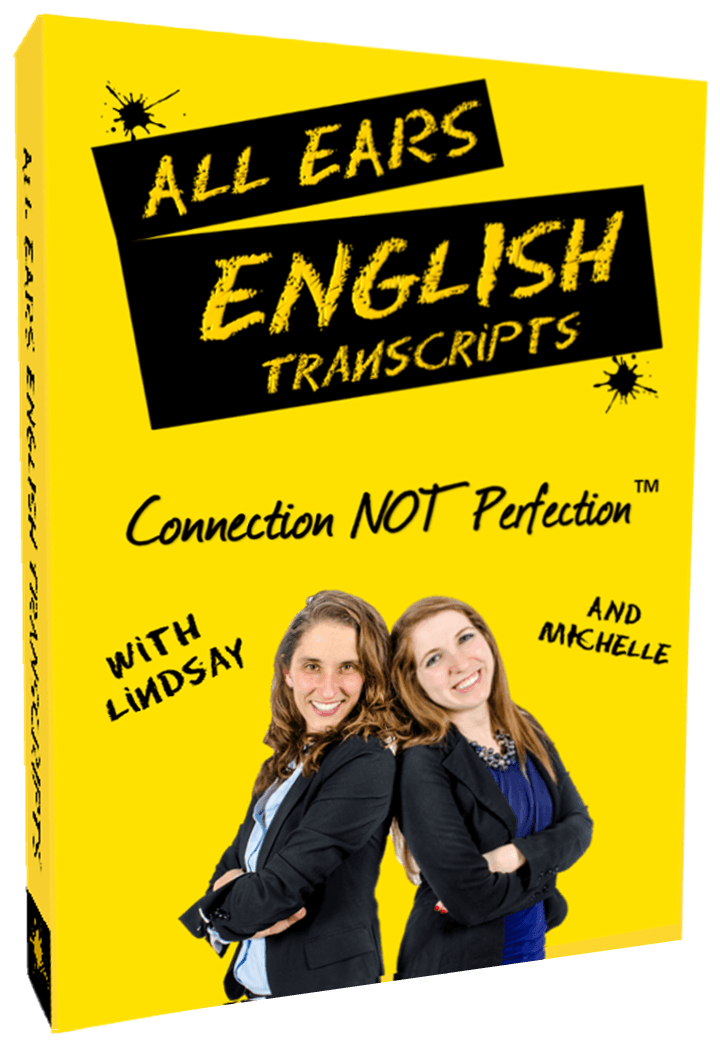 Make sure you understand every word you hear on All Ears English.
Bring your English to the advanced level with new vocabulary and natural expressions.
Get the transcripts from today's episode.
Learn to speak naturally with the American accent.
Click here to save 50% and subscribe to them instantly.
"THOU"
Recognize when these words are being used in a sarcastic way especially "thou."
We don't use it AT ALL to directly say "you."
Instead we use it to set a tone.
It can be found in certain famous chunks and phrases.
The most famous and current one is, "Holier than thou."
What does "holier than thou" mean?
It can be used when you want to describe someone or something that displays an "air of moral superiority" like when someone has just discovered a religious practice or even a new diet and you want to say that they are judging others.
Check out this example:
A: Hey have you talked to Meg lately? Did you know she's been getting into meditation?
B: Yeah I know. I wouldn't mind it if she weren't putting off this "holier than thou" vibe these days.
A: True, you can be a meditator and not judge others who don't meditate.
So when it comes to "thou" it's used in a more sarcastic way. Don't use it in a literal sense to mean "you."
Unless you want to go back to Shakespeakere English, but no one talks like a Shakesperean play these days.
If you want to connect with native speakers then you need to use current English.
"THUS"
What does it mean? It means "therefore."
This one is not as obsolete as "thou" but you still need to choose the right situation to make it sound relevant and current.
I think it sounds articualte to insert it sometimes.
I would say "therefore" more often than "thus" because it comes to my mind faster.
"Thus" could also be used in writing:
Because of this (hence, consequently)

Example: More accountability for our politicians would make people trust Washington more and thus, solve our country's problems.

Thus far (so far, to this point, up to now)

Example: Thus far we have only achieved 3 of our 8 goals for the year.
Takeaways:
Thus can be integrated into your professional conversations in presentations, writing, or even chats.
It makes you sound smart.
Try it out.
Look for it when you listen to English.
Listen to higher level podcasts and shows to hear words like this.
It's all about what you're listening to.
What questions do you have from today?
Let us know in the comments below.