Today we have Jaime Miller from English Success Academy back on the show for Episode 3 in a three-part series.
A few weeks ago Jamie told us about the differences between IELTS and TOEFL Writing.
Today you'll hear about the differences between TOEFL and IELTS when it comes to the Speaking test.
What happens on IELTS speaking?
The biggest difference between IELTS and TOEFL with speaking is that on IELTS you are talking to the examiner.
IELTS is split up into three parts.
Speaking Part 1 includes easy questions about your hobbies, your job, your family.
In Speaking Part 2 you are given a topic card and you have one minute to brainstorm then you must speak for 1- 2 minutes.
In Speaking Part 3 the questions are more difficult but they are not personal questions.
You'll get questions about society and the world.
This requires more high-level language.
The entire test is 11-14 minutes.
Learn more about IELTS Speaking here.
What happens on TOEFL speaking?
On TOEFL students are speaking into the computer.
There are six parts on TOEFL. It starts with personal questions for the first two parts.
In the third task you look at a campus dialogue. You are at an imaginary university and you listen to a dialogue between two people debating a recent change on campus. When you respond you summarize what you understand about the change.
In the fourth task you have a short reading passage. You get a new concept to look at. It will probably be something that you are not familiar with.
The sixth task is a lecture from a professor talking about a new concept. You need to summarize what you listen to.
The entire TOEFL Speaking test takes about 20 minutes.
A few tips to remember for both exams:
Never try to memorize answers for the exam
Be sure to get balanced practice (general fluency and test strategies)
Follow a clear, daily study plan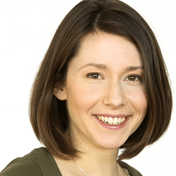 Jaime Miller creates and teaches private, customized online lessons. Learn more at jaimemiller.com.
Jaime knows why some students get TOEFL speaking scores of 26 or higher, while others are stuck with scores of 24 – and she creates customized exam study plans that get results.
What questions do you have about the differences between TOEFL Speaking and IELTS Speaking?
Let us know in the comments below.