Do you like to cook?
Cooking is a topic that often comes up in most English conversations with native speakers.
This makes sense because we often share meals with friends and family.
We come together and talk over a feast or a simple snack.
In this fast group conversation Lindsay, Aubrey, and Jessica from the All Ears English team share what they think about preparing meals.
Listen to this conversation to build the skills to participate in a native English conversation about food and meals.
What do you think about cooking?
Eating is a social activity.
Everyone has their own story that involves food.
The preparation of food is an interesting experience but not just anyone can be good at it.
Cooking is also a skill that requires motivation and enough knowledge of ingredients and the proper tools.
Aubrey is one of those gifted people that can cook well because of the influence of her mother.
She can prepare any meal, but it doesn't mean she likes to cook.
She can cook a very good pie, but she finds it tiring.
On top of that, the clean-up doesn't make cooking more appealing.
Go here to learn how to talk about food with the correct grammar and vocabulary.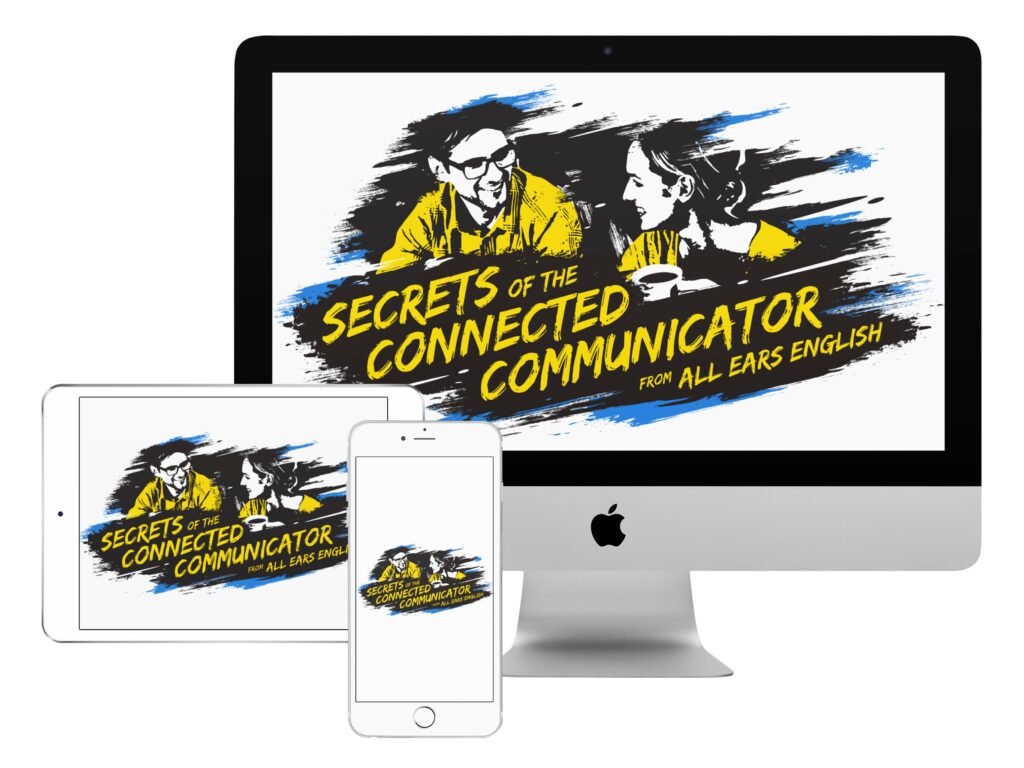 English Fluency Online Course
-Daily Study Plan
-Learn REAL English, the way natives speak it
-Optional 1-1 coaching
-The most unique English course on the Internet
-Take a journey around the United States by video
Cooking and our daily schedules
There will be times that Aubrey's kids will help in setting the table or cleaning after but most of the time they will need to do other activities and she'd rather have them focus on that.
Jessica totally agrees with this. It can feel like a chore at times.
On her end, she turns to ordering fast food for her family when they are too busy and can't squeeze in time to rustle up food.
She does feel guilty about doing this.
Even though she admits that she does not like to cook, when she gets back in control of her schedule, she does her best to get her family back into healthy food.
Not everyone on the team likes to cook
Lindsay has a different experience.
She doesn't like to cook either, but she doesn't have the same emotional attachment with food as other people.
She grew up with a family that didn't have traditions around food.
American families are culturally mixed, and some would have recipes or particular ways to prepare food and would pass that to the next generations.
Lindsay's family wasn't like that.
As she would say, they only ate to eat. Simple as that.
Food memories
Lindsay's food memory: Lindsay has this memory of her dad when she was young where he experimented with food.
But that was it. Therefore, she didn't develop much sentiment around food.
Jessica's food memory: Jessica shared that her great grandmother and her grandmother were terrible cooks. They would try their best but didn't get the hang of it. Her mom, on the other hand, was awesome. Jessica's mom would cook well for her older brothers. She would prepare meals that would mostly consist of cream and butter. But with Jessica, she changed up the recipes a bit and included healthier meals.
Cooking for Your Family
Aubrey said that making food for your family is one of the biggest sacrifices of parents.
Even if you're motivated to cook, it does take a lot of energy to do it.
It is a big effort to prepare food.
You have to think of what to cook, gather the ingredients and actually cook it.
Then you have to set the table and at the end wash all the utensils and plates you've used.
Cooking with kids adds difficulty too.
You ensure that they eat healthy food.
A lot of parents have to force their children to eat veggies and build interest to make healthier choices with the food they eat.
So you have to account for that when you are thinking of the meals to prepare for your family.
Despite the struggle to do this, it is very rewarding to nourish the bodies of your loved ones.
It is one of the best ways to show your love.
The Art of Cooking
During the pandemic, a lot of people took an interest in learning how to cook.
Being cooped up in their homes without chances to dine out, most have explored cooking their comfort foods themselves.
Lindsay and Jessica are some of those people.
Lindsay found inspiration watching cooking shows.
Jessica enjoyed listening to the audiobook, Kitchen Confidential by Anthony Bourdain.
It made them want to cook.
They got fascinated with the art of cooking
Hearing about the passion of other people has motivated them to try and cook.
Michelle once shared with them that she makes it a point to take cooking classes when she travels to different countries.
Jessica, Aubrey, and Lindsay believe this is a very good idea.
Taking classes to learn to cook is a good way to immerse yourself in it and fully enjoy the experience.
Mixing flavors and experimenting will awaken your interest to cook.
This also gives you insight into the traditions and cultures of other countries.
Lindsay has been to Peru and took a cooking class there.
Aubrey loves Indian food, which is why she believes she'll have so much fun working with different ingredients of her favorite comfort food.
The same goes for Jessica who would be so happy to learn how to cook Thai food.
Takeaway
The interest to cook all boils down to the love to eat and cooking is a great way to start an English conversation with a a native speaker.
When you are feeling down, you can just think of your favorite food and you'll instantly feel a bit better.
Eating also brings us closer together.
Food is always involved in any social gathering.
Food tastes even better when enjoyed with family, friends and loved ones.
With that said, even if it takes maximum effort to cook and prepare for a feast.
It is all worth it to keep the people dear to you, well-nourished, happy and healthy.
What foods do you like to cook?
Share your favorite meals or recipes in the comments below.