Today we answer a student's question about which preposition to use with the word disadvantage.
We share time-saving tips about whether this is something you should focus on when studying for the IELTS exam!
We also provide 3 high level parallels for this common expression: drawback, shortcoming and stumbling block.
These phrases can be used on the Speaking and Writing exams to boost your Vocabulary score!
How do we collocate the word disadvantages?
A student in our Facebook group posted a question asking about collocation for disadvantages.
"disadvantages of" or "disadvantages to"
Both are correct!
We were fascinated to see several forum posts online with native speakers arguing about which is correct.
For many grammar rules, there are contradicting opinions, and trying to find out who is right is a waste of time!
Our 3 Keys IELTS student was able to get the answer to his question right away.
Save time by being part of our Facebook community, so you can quickly get accurate answers!
To be part of our Facebook group, join the 3 Keys IELTS Study System today!
Strategies Created by a Former IELTS Examiner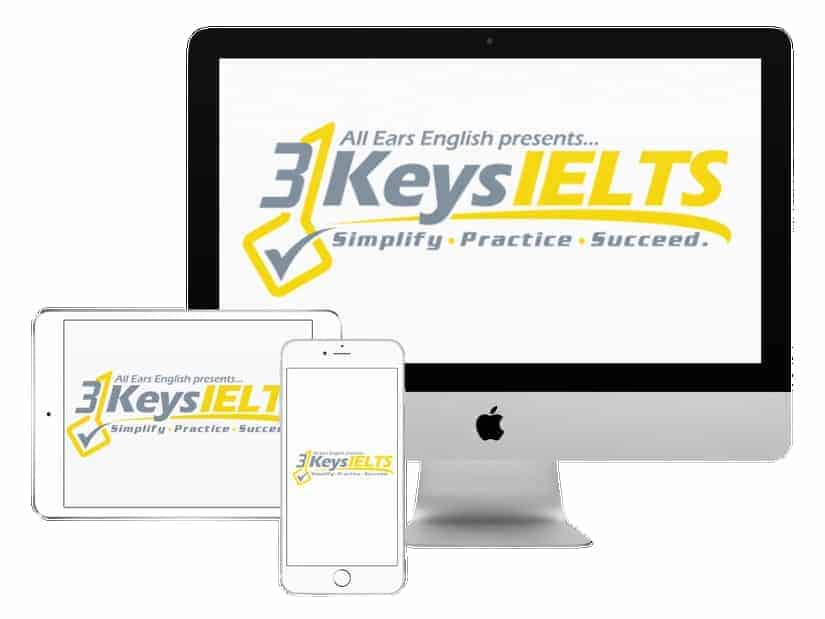 100% Score Increase Guarantee with our Insider Method

Are you ready to move past IELTS and move forward with your life vision?

Find out why our strategies are the most powerful in the IELTS world.

When you use our Insider Method you avoid the BIGGEST MISTAKES that most students make on IELTS.

Click here to get a score increase on IELTS. It's 100% guaranteed.
Descriptive or prescriptive language?
Prescriptive language contains specific rules that must be followed.
This is what you will see in textbooks, and what many English teachers focus on.
Descriptive grammar is more about how language is used currently by native speakers.
This is what we focus on here at All Ears English!
Our focus is on connection, not perfection!
When studying for the IELTS exam, your focus should not be on grammar!
It can take up to one year to improve your grammar score!
Instead, join the 3 Keys IELTS Success System and get the strategies you need to improve your score!
High level parallels for "disadvantage"
There is a good chance you will use the word disadvantage on the IELTS exam.
It is a very common word, and there are many parallels that will boost your Vocabulary score!
If you need to talk about a disadvantage of something on IELTS, use one of these instead!
Parallel #1: Drawback
This has the same meaning as disadvantage, but is less common.
You can use "of" or "to" after drawback, just like with disadvantage.
Grammar tip: Be sure to use verb + ing after this phrase.
A drawback to sleeping in is my kids are late to school.
In Episode 561 of the IELTS Energy podcast, we used this word to discuss benefits and drawbacks of online IELTS courses.
Parallel #2: Shortcoming
This is an interesting and impressive vocabulary word.
It signifies a lack or a gap; something is missing.
A shortcoming of studying abroad is it costs a lot of money.
In this case, we don't say "to" after, but always "of".
This word is more specific, as you are talking about something that is lacking has shortcomings.
We talk about people and jobs having shortcomings.
My friend's shortcoming is that she's always late.
It is appropriate to use any time you're talking about a lack.
Parallel #3: Stumbling block
We do not usually collocate this expression with a preposition like "of" or "to".
Instead, we use it as a noun to indicate a drawback or disadvantage.
In regards to public school, one major stumbling block is that children are sometimes bullied.
Takeaway
Every student of the English language will end up with grammar questions!
How can you know which are important and which don't matter on the IELTS exam?
Avoid wasting time on grammar details that won't affect your IELTS exam score!
In the 3 Keys IELTS Success System, we provide a detailed study plan and let you know exactly what you should spend your time on.
This way, you know your time is being spent as wisely as possible!
What questions do you have from today's episode?
Please leave a comment below.