Happy 1,000th episode!
For today's landmark episode, we want to think about our highest priorities.
We'll share the most important takeaways that we are most proud to bring to you, our listeners.
We also want to share what's not going to change.
It is our plan to keep bringing you the same great IELTS content!
Let's add 1,000 listeners for our 1,000th episode!
Share the IELTS Energy podcast with a friend!
#1: IELTS study should be fun!
If it's not fun, you'll lose motivation.
It's scientifically proven that knowledge won't stick if you aren't engaged with the information!
Jessica's master's degree is in Applied Linguistics.
She learned that if you're not enjoying what you're learning, you won't internalize it.
You have an affective filter that is a block in your brain.
Studying for IELTS must be fun and engaging or you won't learn!
We are motivating and positive and our #1 priority is to help you pass IELTS.
Strategies Created By a Former Examiner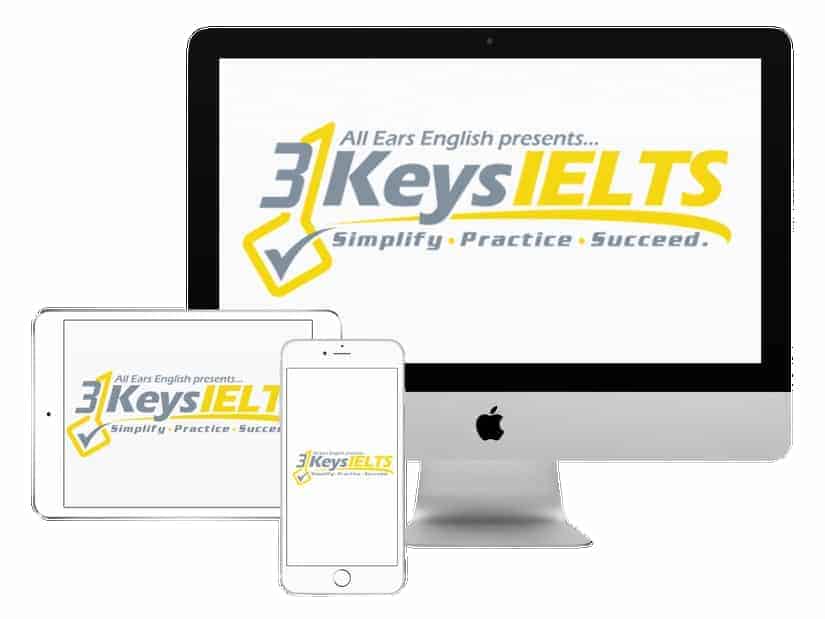 100% Score Increase Guarantee with our Insider Method

Are you ready to move past IELTS and move forward with your life vision?

Find out why our strategies are the most powerful in the IELTS world.

When you use our Insider Method you avoid the BIGGEST MISTAKES that most students make on IELTS.

Click here to get a score increase on IELTS. It's 100% guaranteed!
#2: You must have expert advice
You can't trust everything you see online.
There is a lot of conflicting and incorrect advice about IELTS on the Internet.
Our students often send us questions and it turns out they've received incorrect advice from English teachers who don't specialize in IELTS.
Our students have also received bad essay feedback that can actually lower their Writing scores.
Don't let this bad advice lower your IELTS scores!
Everything we teach is based on Jessica's 14 years as an Examiner.
She also keeps in touch with current Examiner friends so she is up-to-date on any IELTS changes or adjustments.
Our priority is to be honest and to help you pass IELTS.
Everything we teach is directly connected to the scoring system.
You know you can trust us because we are IELTS experts!
Examples of bad advice
Use conclusion sentences in body paragraphs
You don't have time for this in IELTS and it doesn't help your score.
Don't use personal pronouns
In order to get a 7 or higher on Task 2, you must show your personal position throughout your essay!
All of this is in our 3 Keys templates.
#3: Clear strategies to get you 7+
We have done many episodes on specific strategies for specific question types.
You need specific strategies for the different Reading question types.
There are specific strategies that will help you excel at IELTS Listening.
Prediction strategy
One such strategy is prediction.
In Listening, this is done to warm up your brain before you hear the audio.
Lindsay and Jessica came up with this idea of a brain box a few years ago.
Look at the questions and use the knowledge you have.
Think about what you might hear.
Look at what you are looking for.
An adjective
An adverb
A noun
A name
A verb+ing
You must know what you're looking for, or you're passively hoping the answer will jump out at you.
That doesn't happen!
The importance of a study plan
You can easily be overwhelmed by all the IELTS resources online.
Quite easily, you might end up spending time on something that won't raise your score.
Memorizing lists
Memorizing sample answers
Memorizing essays
With our 3 Keys study plan, you know exactly what to spend your time on.
It's organized and clear and will get you the score you need.
In a recent interview with Gopika, she shared how this study plan helped her.
#5: Motivating success stories
Nearly every week, we interview students on the podcast who succeeded at IELTS.
They share advice and tips that can help improve your scores.
These stories are incredibly motivating!
Vitor was one such student who raised his score 2 whole band points!
Thiago never studied English in a classroom.
He got into 3 Keys IELTS and only had to take the exam one to get the scores he needed.
Having these model examples and seeing other students do it helps you see what it takes and know it's possible!
What won't change at IELTS Energy?
Our goal remains the same.
We want to help you get your scores on IELTS!
We've worked with so many inspirational students, and we're excited to continue this journey.
3 episodes every week
Exam updates
Honesty about what you should spend time on
Insider information
Takeaway
IELTS is hard work!
You need to spend time on improving Vocabulary and writing high-scoring essays.
Our podcast has helped many students get their scores.
However, some students need more support, strategies and a clear study plan.
This is why we made the 3 Keys IELTS Success System.
Sign up if you need that extra support!
What questions do you have from today's episode?
Please leave a comment below.