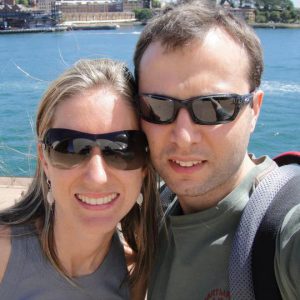 Today you'll meet Paulo who took our 3 Keys IELTS Success System and achieved a 7.5 in IELTS Writing!
Paulo is planning to work as a doctor in the UK and he needed a 7.5 in Writing.
Paulo took the exam 6 times before our course and could not increase his writing score by himself.
When he joined our course everything changed for his writing score.
Find out how he did it today.
Paulo's Scores:
Reading: 7
Writing: 7.5
Speaking: 7.5
Listening: 7.5
Paulo's advice:
"Join 3 Keys IELTS because it's an excellent course with everything we need to succeed on test day. There is no need for extra material or textbooks. I was happy with the dedication and the way that the course is organized." -Paulo, Brazil
Why did Paulo enroll in our course?
He realized that he could not increase his writing score by himself. He kept getting a 6.5 again and again.
Before he entered the course he was trying to use free materials.
He tried to create his own strategies for the Writing test but they did not work.
What strategies helped Paulo the most from the course?
Our 3 Keys writing strategies helped him the most. The most helpful part was the focus on planning and brainstorming.
Before taking the course Paulo did not have a good planning or brainstorming strategy.
Our course gave him a method that helped him brainstorm much more effectively.
Many students struggle with brainstorming and we have the keys to help you do it correctly while managing your time well.
100% Score Increase Guarantee with our Insider Method

Are you ready to move past IELTS and move forward with your life vision?

Find out why our strategies are the most powerful in the IELTS world.

When you use our Insider Method you avoid the BIGGEST MISTAKES that most students make on IELTS.

Click here to get a score increase on IELTS. It's 100% guaranteed.
What was his writing question?
With the increasing number of elderly in our society what are the advantages or disadvantages?
Paulo started immediately planning the structure of the essay.
He paraphrased words for "elderly."
He tried to respond in a simple way to the questions.
What questions do you have for Paulo?
Let us know in the comments below.