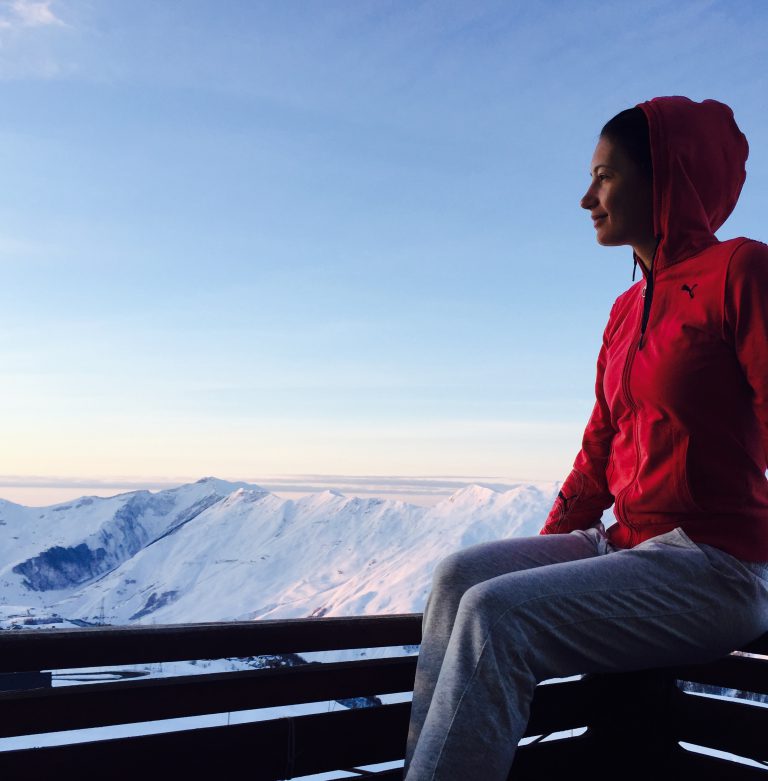 Today you'll meet and be inspired by Anastasia's whole band IELTS increase, and learn how you can do the same!
Before joining 3 Keys IELTS, Anastasia had taken the exam before. That exam earned her an overall 6, with a 6 in every section.
However, she needed higher than that, at least a 6.5 in each part of the IELTS. Anastasia's dream is to obtain a Master's degree abroad, and that's why she needed IELTS.
Now she received the scores necessary to pursue her goals. She got an overall 7- Listening 8, Reading 7.5, Writing 6.5 and Speaking 6.5.
Anastasia believes that she could have scored higher if she wasn't so nervous. Her nerves drastically affected her on the Speaking Exam– causing her mind to go blank and make mistakes. And, yet, she still got a 6.5!
How to Get an 8 on IELTS Listening
Listen to many podcasts, such as those from NPR, made for native speakers. Fresh Air and BBC World Service were two of her favorite programs.
She would enjoy these while going for a walk, working out, and before she would go to sleep.
Anastasia also watched some movies with subtitles, in order to improve her pronunciation as well as listening comprehension.
As far as testing strategies, she found predicting and anticipating very useful.
She also found some of our anti-anxiety techniques helpful during the exam.
How to Get a 7.5 on IELTS Reading
After learning our strategies, she applied them to a lot of practice tests, such as those from Cambridge.
Because of our strategies and her hard-work, she felt calm and confident on this part of the test.
100% Score Increase Guarantee with our Insider Method

Are you ready to move past IELTS and move forward with your life vision?

Find out why our strategies are the most powerful in the IELTS world.

When you use our Insider Method you avoid the BIGGEST MISTAKES that most students make on IELTS.

Click here to get a score increase on IELTS. It's 100% guaranteed.
Anastasia further recommends that candidates read more scientific articles.
How to Get a 6.5 on IELTS Writing
Anastasia took a few of our Power Hours and improved a great deal every time.
She says that in IELTS Task 1, it is really important to be able to group the numbers in two groups, and only write about the most important numbers in the essay.
As for Task 2, Anastasia learned how to effectively and efficiently brainstorm.
How to Get a 6.5 on IELTS Speaking
To practice Speaking English before the IELTS Exam, she organized a lot of group meet-ups with other students in our course.
Yes, it is very useful to practice talking to yourself, but you must also practice with another person.
What do you think of Anastasia's advice today?
Leave us a message in the comments section below!