Today Jonathan tells you how he jumped from a 6 to an 8 on IELTS.
Improve your IELTS vocabulary with the All Ears English app for iOS!
On his most recent exam, he got the overall 7 that he needed!
On Speaking and Listening he got 8's, and on Writing and Reading he got 6's.
The first time he took the exam, he only got 6's on Speaking and Listening.
Jonathan says the key to Speaking was that he could be himself. On his first test, he was robotic, thinking that he couldn't enjoy himself.
He says that he loved improving and using his vocabulary for this test, like the idiom 'once in a blue moon', to talk about things that almost never happen.
There are always questions about frequency in Speaking Part 1.
Strategies Created by an EX-IELTS Examiner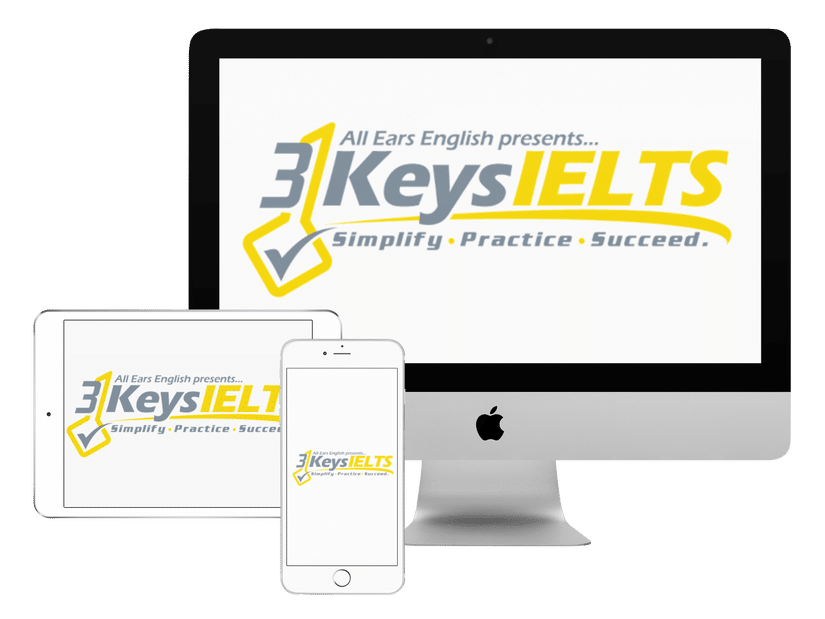 100% Score Increase Guarantee with our Insider Method

Are you ready to move past IELTS and move forward with your life vision?

Find out why our strategies are the most powerful in the IELTS world.

When you use our Insider Method you avoid the BIGGEST MISTAKES that most students make on IELTS.

Click here to get a score increase on IELTS. It's 100% guaranteed.
It's very important to have a few idiomatic phrases going into the exam that you are sure you can use, like, 'Oh, my gosh, my mind totally went blank.'
Don't use too many idioms, though, or you will sound weird!
Also, if the question on the exam is strange, you can verbally recognize this fact.
Jonathan also had Personal Coach classes with Jessica.
Since Jonathan really likes speaking and listening, he focused more on practicing those skills, and less on reading and writing.
That's why he didn't raise those scores as well; nevertheless, he got the overall score he needed!
Get motivated while you study! Follow All Ears English on Instagram!
What do you think about Jonathan's advice?
Leave us a message in the comments section below!