Today you'll learn how to answer questions about art on IELTS Writing Task 2.
In the beginning of today's episode, we talk about all the amazing posts and lessons we've been putting up on our Instagram. Click here to follow All Ears English!
In IELTS Writing Task 2, you may be asked a difficult question such as:
Governments should spend a lot of money on works of art for public places.

Do you agree?
Firstly, we can look at this from the perspective of art in historical monuments, like the petroglyphs Jessica saw in Arizona (picture is on our Instagram!)
So, you could agree with spending money on this, because people need to take care of it, preventing defacement, like graffiti.
(Click here to listen to another episode about how to change your perspective on IELTS art questions.)
Strategies Created by an EX-IELTS Examiner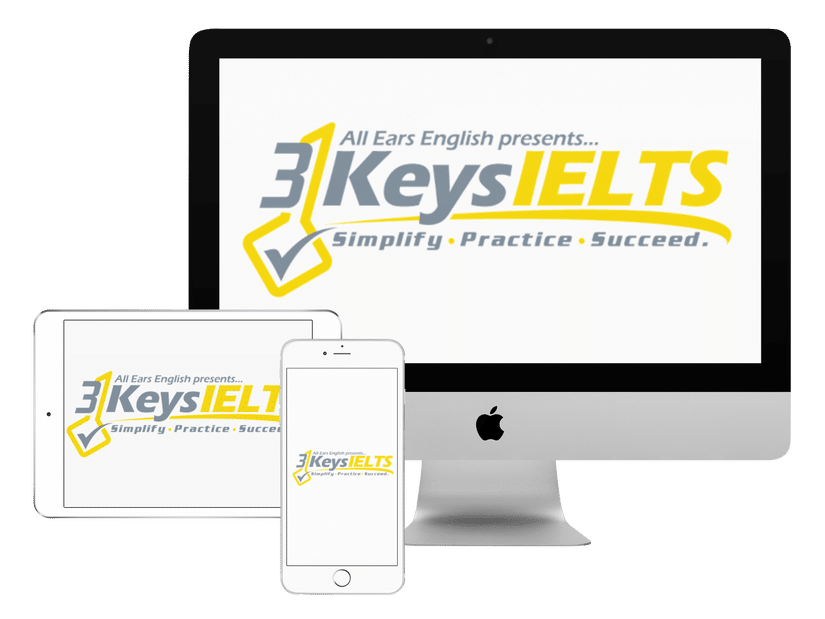 100% Score Increase Guarantee with our Insider Method

Are you ready to move past IELTS and move forward with your life vision?

Find out why our strategies are the most powerful in the IELTS world.

When you use our Insider Method you avoid the BIGGEST MISTAKES that most students make on IELTS.

Click here to get a score increase on IELTS. It's 100% guaranteed.
Many cities also have public art in the form of unique statues, like the famous bicycle sculpture in downtown Portland.
Pieces like these serve to represent the image of the city, and attract tourists. Thus, they are worthy to spend money on.
When you brainstorm for tough Task 2 questions like this, try to think of an example from your own life experience first. Then, you can think of a connected reason.
You won't get marked down for using specific personal examples on Writing Task 2.
Describe a piece of public art in your city in the comments section below.