What symbols do examiners allow on IELTS Writing?
Will any symbols lower your score?
There are some academic norms and rules that we break for IELTS Writing.
For example, we write in the first person, using "I."
However, there are some academic writing norms that should stand.
How can you know which to ignore and which to follow?
We provide all the insider information you need to get a 7 or higher on IELTS
Today's question
One of our 3 Keys IELTS students posted in our Facebook group:
What do you think about using the & symbol on the IELTS exam?

Is it appropriate or not?
This is a great question!
No, you shouldn't use this symbol to replace the word "and."
Which symbols should you use on IELTS?
For Writing Task 1 and Task 2, you shouldn't use & or @.
These are too informal and replace words that are quick and easy to spell.
However, other symbols you should use, such as $ and %.
It's much faster and more native to include these with a number rather than spell them out.
Strategies Created By a Former Examiner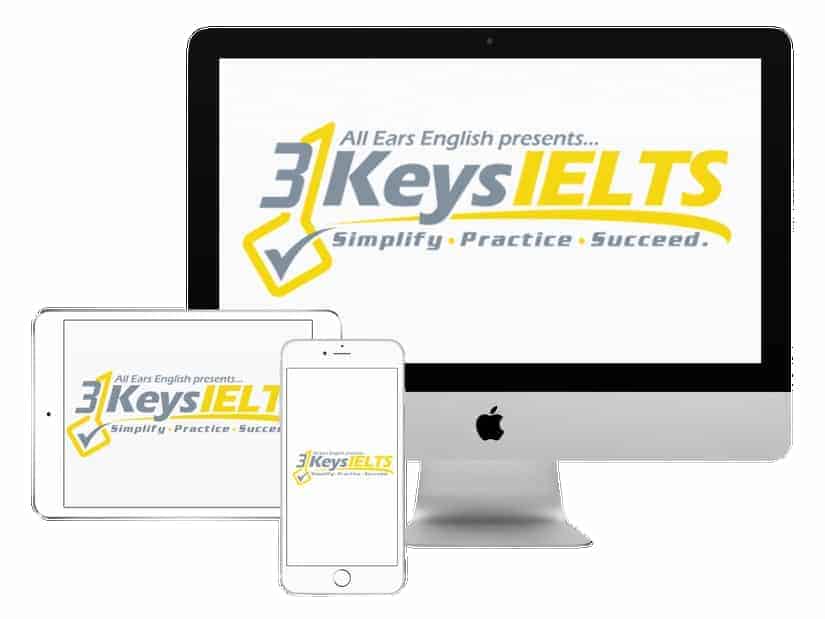 100% Score Increase Guarantee with our Insider Method

Are you ready to move past IELTS and move forward with your life vision?

Find out why our strategies are the most powerful in the IELTS world.

When you use our Insider Method you avoid the BIGGEST MISTAKES that most students make on IELTS.

Click here to get a score increase on IELTS. It's 100% guaranteed!
What other words should you not use?
Do not use the abbreviation etc. which stands for et cetera.
There's no need to express that concept because it contains no information.
It makes it appear as though you cannot come up with other examples.
Should you use parentheses in IELTS Writing?
We don't use parentheses a lot in English writing.
The punctuation you need for IELTS is very limited.
commas
semicolons
periods
Avoid colons and parentheses.
These take the place of commas and prepositions.
You must show you know how to use these correctly.
How can you send us a question?
You don't have to be a 3 Keys student to ask us a question.
Email us at support@allearsenglish.com.
Your question or idea might be the inspiration for a podcast episode!
If you want answers right away from IELTS experts, sign up for our 3 Keys Success System!
You'll immediately be admitted into our 3 Keys Facebook group.
With over 3,000 students, this group is very active and supportive.
Sign up today so you can be a part of it!
Takeaway
Students often have questions about symbols and abbreviations that can be used on IELTS.
There is conflicting, contradicting information about this online.
It's vital that you get your information from IELTS experts.
With Jessica's 14 years of Examiner experience, we have the insider information you need.
Sign up for 3 Keys IELTS today to get a 7 or higher on IELTS.
What questions do you have from today's episode?
Please leave a comment below.