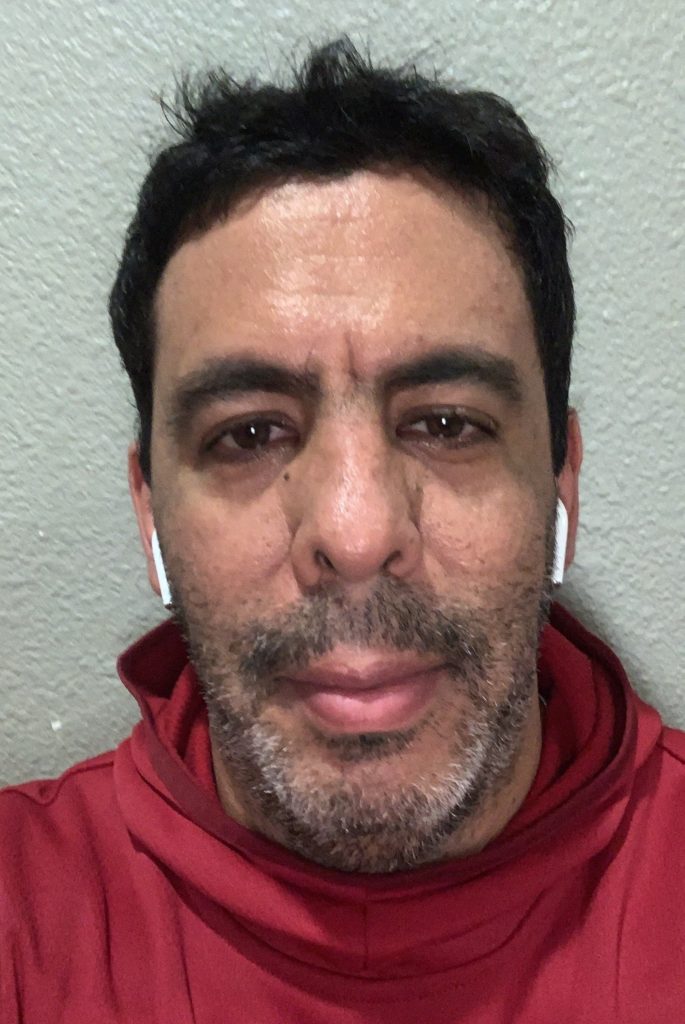 Antonio Lucena won the Writing Wizard essay contest this month!
He is a 3 Keys student from Venezuela.
He also just took the IELTS exam a second time.
Today you will find out which strategies helped him stay focused and calm his test day panic.
You'll also discover how he was able to write the winning essay!
Additionally, he shares his advice for handling test day anxiety that he learned in the 3 Keys study system.
What is the Writing Wizard essay contest?
It is a free contest held monthly for all 3 Keys IELTS students.
They are able to request feedback as well, if needed.
The winner each month gets a free 15-minute coaching session with Jessica.
Join 3 Keys IELTS today to participate in our contest!
Antonio's writing skills before 3 Keys IELTS
After finishing his MBA, his writing was much improved.
He quickly realized that essay writing for the IELTS exam is very unique.
The skills learned for his academic writing were useful.
However, he could see that specific skills were needed for IELTS writing that he didn't have.
Strategies Created By a Former Examiner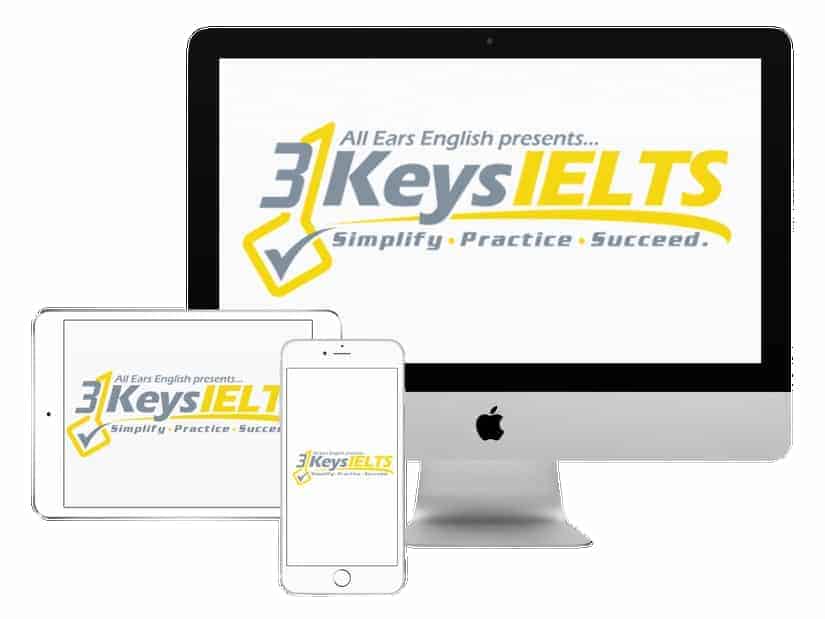 100% Score Increase Guarantee with our Insider Method

Are you ready to move past IELTS and move forward with your life vision?

Find out why our strategies are the most powerful in the IELTS world.

When you use our Insider Method you avoid the BIGGEST MISTAKES that most students make on IELTS.

Click here to get a score increase on IELTS. It's 100% guaranteed.
3 Keys strategies that helped Antonio
He learned the importance of linking words.
He also discovered how to use these to create a cohesive, high scoring essay.
Examiners can tell immediately if students have prepared for the IELTS exam.
Often they will see students who have a high level of English.
Unfortunately, they don't respond to the question in the way IELTS requires for the Task Score.
Similarly, they don't use specific transition phrases to smoothly move between ideas in a short amount of time.
What scores did Antonio get before joining 3 Keys?
Reading: 8
Listening: 7
Speaking: 7
Writing: 5.5
As a Writing Wizard contest winner, he will definitely achieve a higher Writing score this time around.
With the 3 Keys IELTS strategies, he now knows exactly how to organize his essay.
He knows what to do to get a 7 or higher on every scoring section.
How did he handle stress about IELTS Listening?
When he first took the test, he had no strategy.
He would get lost and confused with the audio and miss answers.
After completing the 3 Keys modules, he realized how important strategies are.
Don't worry about what you've missed
Keep calm
Move on to the next answer
Practice makes perfect!
It's so key to practice every part of the exam.
Listening sections must be practiced until you are completely comfortable.
You need to know what to expect and be confident that you are able to do it well.
Strategies that worked for Antonio
There are many strategies that he learned in 3 Keys IELTS.
Predict possible paraphrases
If you missed one, look for the next one.
What is more, there is a whole different set of strategies for what to do with anxiety.
3 Keys IELTS is the only study system with a module for handling anxiety.
He also advises that you follow the 3 Keys study plan.
The 60-day option is what he followed, but there is also the option of a 30-day plan.
It kept him on track and made sure all his study time was valuable.
What are Antonio's next steps?
He plans to move to Canada.
The 3 Keys strategies were essential for him to get the scores necessary to immigrate to Canada.
He's looking forward to better education and work opportunities there.
Everyone taking IELTS is planning to unlock future opportunities.
Takeaway
The Writing Wizard essay contest can give you a good idea of your IELTS Writing skills.
Sign up today for the 3 Keys IELTS Success System so you can participate!
You will find all the strategies you need to get a 7 or higher.
To find out where you're at in your IELTS preparation, go to allearsenglish.com/myscore.
Take our free, 2-minute quiz and get resources at your level!
What questions do you have from today's episode?
Please leave a comment below.