Are there IELTS Reading questions that you should do out of order?
Is there a magic trick that helps you save time on this tough Reading test?
Is there a way to find answers faster?
You'll find out on today's show, so listen up!
You definitely want to use today's advice on the IELTS Reading exam.
For more strategies to ace the Reading section, sign up for 3 Keys IELTS.
Today's question
Mustafa left this question in a review of our podcast.
We love reviews!
Leave us a review wherever you listen to our podcast.
I just listened to podcast 618 and it has really valuable information about the Reading section, which is kind of challenging.

I have a question though!

Do you think it is useful to start with one Reading type before others?
Read what you enjoy
In the episode Mustafa references, Lindsay and Jessica recommended books they were reading.
Aubrey and Jessica update this with new recommendations!
Aubrey recommends the first Outlander book by Diana Gabaldon.
This is great for anyone who likes the romance or science fiction genres.
It's a hybrid between the two.
Jessica recommends The Stand by Stephen King.
Find a book you enjoy reading that keeps you engaged!
You wan to look forward to reading it!
Strategies Created By a Former Examiner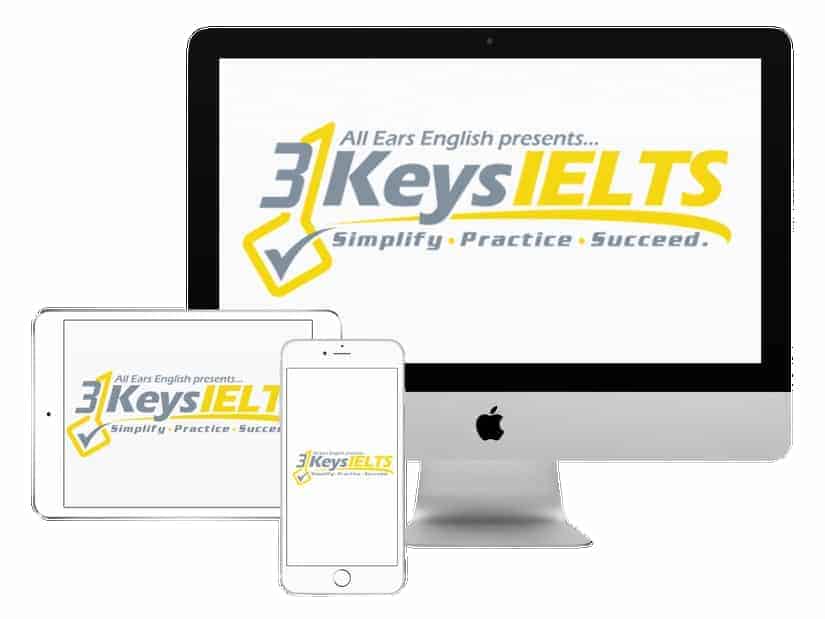 100% Score Increase Guarantee with our Insider Method

Are you ready to move past IELTS and move forward with your life vision?

Find out why our strategies are the most powerful in the IELTS world.

When you use our Insider Method you avoid the BIGGEST MISTAKES that most students make on IELTS.

Click here to get a score increase on IELTS. It's 100% guaranteed!
Vital skills for the Reading exam
skimming: taking one minute to skim the passage
scanning: looking for specific key words in the text
reading for detail: reading closely once you find key words
They also shared a strategy for working backwards.
You look at the answers first and figure out why that's the answer.
It give you an idea of how IELTS test writers create questions.
They use the same tricks and strategies over and over!
Which question type should you save for last?
Finding Information in Paragraphs should be saved for last.
These are questions where the answer could be anywhere in the passage.
Because of this, you want to be as familiar with the passage as possible.
Do all other question types first.
A similar question type is Finding Headings in Paragraphs.
These are easier because headings are main ideas.
They will likely be found in the first or last sentences.
Know when to move on
If you look for an answer for more than a minute, stop and move on.
While looking for other answers, you'll likely come across the answer for this one.
When completing Finding Headings in Paragraphs questions, if the answer isn't in the first or last sentence, skip it and move on.
Most answers will be in the first or last sentence, but one or two might not be.
You cannot waste time reading the whole paragraph.
Come back to it after you've completed all other questions.
At that point, you'll be more familiar with the passage.
You likely will find the answer while completing the other question types.
Why do students score band 5 on IELTS Reading?
There are common mistakes students make that are score-killers.
It's vital that you know what these are so you don't make the same mistakes.
In this video, Jessica shares what students do wrong that pulls down IELTS Reading scores.
Take notes so you can avoid these errors!
Watch the video now!
Takeaway
There are strategies that can help you rock IELTS Reading!
Many of our students have scored a 9 on Reading.
It's vital that you realize it's not a comprehension exam.
You cannot read entire passages and look for answers.
If you do, you will not have time to answer all the questions!
You must sharpen your skimming, scanning and reading for detail skills.
If you want access to the Reading strategies we're talking about, check out our 3 Keys IELTS course!
What questions do you have from today's episode?
Please leave a comment below.