Is your next IELTS Exam coming up soon? Are you ready for Speaking Part 2?
Today you are going to learn if you should talk about self-help books in IELTS Speaking Part 2.
Congratulations to amazing 3 Keys IELTS student Renata! Here are her scores:
Overall: 8
Listening: 8.5
Reading: 9
Writing: 7.5
Speaking: 7.5
If you want scores like these get into 3 Keys IELTS. Go here to join us now.
Also, enter to be chosen for a spot in the Website Wizard Club.
If you are chosen you will get to meet with a member of our team and help us redesign the AEE website.
Go here to enter the contest now. Deadline is 12/31/2019.
Watch Ex-IELTS Examiner Jessica Beck
Score Increase Guaranteed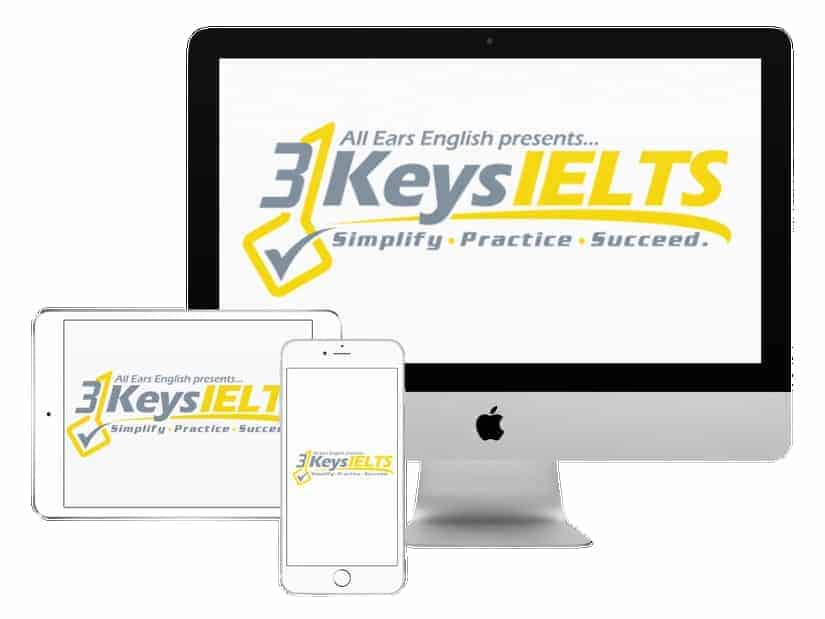 100% Score Increase Guarantee with our Insider Method
Are you ready to move past IELTS and move forward with your life vision?
Find out why our strategies are the most powerful in the IELTS world.
When you use our Insider Method you avoid the BIGGEST MISTAKES that most students make on IELTS.
Click here to get a score increase on IELTS. It's 100% guaranteed.
Self-help and IELTS?
Thank you to subscriber Judy Ann Pascual for asking today's question.
She left this comment on another video of IELTS Energy TV Passionate Sample IELTS Part 2 Answer about a Favorite Book.
She asked if she could discuss a 'motivational book' if facing this IELTS Speaking Part 2 cue card.
You can, for sure, but it's way harder than describing a novel.
A novel has a clear story you could describe, which makes it easier to fill the two minutes fluently, and use time-marking transition phrases.
However, if you're like Judy and you simply don't read novels, you can definitely describe a self-help book.
Tips to do this correctly
In order to still use interesting transition phrases, which the Examiner listens for, here are some tips:
Describe the situation you were in before buying the book, which led to you needing it in the first place. You can say, 'At this point in time…'.
Then, after giving details of the advice you read in the book, say what you did after finishing it. Begin by saying, 'As soon as I turned the last page…'
Use the right high-level vocabulary
Vocabulary you should learn and try to use when talking about self-help books:
Something doesn't serve me
Takeaway
When it comes to IELTS Speaking Part 2 you need to make sure you have the plan you need to fill the two minutes.
You also need great vocabulary. You also need to make sure you get high-level transition phrases in because the Examiner will be looking for them. That's why it's so important to know what the Examiner wants and we should you that in 3 Keys IELTS.
Don't be afraid to bring in a self-help topic that comes to mind but do it in the right way with the right vocabulary.
Tired of studying for IELTS alone? In our online IELTS course, 3 Keys IELTS, we give you all the strategies and practice you need to score highly on all parts of the IELTS exam.
Check out our online course now, the only one with a guaranteed score increase, at allearsenglish.com/keys.
Leave us a comment or question below!