Do you want to know what ideas you should include in IELTS Speaking Part 2?
In today's episode you will find out exactly what kinds of ideas you should provide in your Speaking Part 2 answer and how to decide what to share.
In 2020, in life and on IELTS, honesty equals fluency!
Learn more in this episode.
Congratulations to 3 Keys student Bruno, who just achieved an overall 8 on his first IELTS Exam! He is on Episode IELTS Eneryy Podcast Episode 831.
He followed the study plan and now he is on his way to his future life!
Watch the video now!
Strategies Created By a Former IELTS Examiner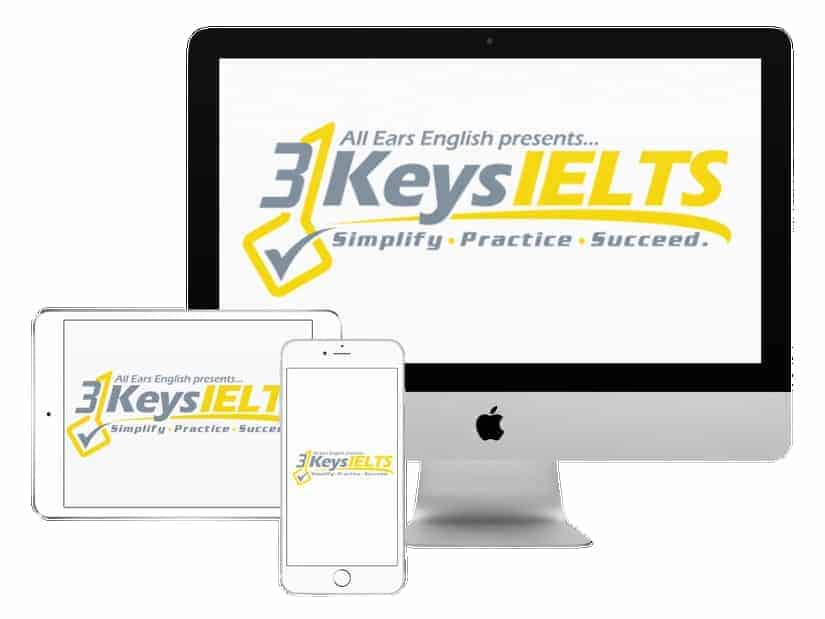 100% Score Increase Guarantee with our Insider Method

Are you ready to move past IELTS and move forward with your life vision?

Find out why our strategies are the most powerful in the IELTS world.

When you use our Insider Method you avoid the BIGGEST MISTAKES that most students make on IELTS.

Click here to get a score increase on IELTS. It's 100% guaranteed.
Speaking Part 2 ideas
Thanks to subscriber Mani Yogmat, who asked so many questions that he inspired two video lessons!
His vocabulary queries were addressed in last week's lesson.
This student asked if he could talk about a cross-cultural trade fair when answering this IELTS Speaking Part 2 cue card: Describe an event that is held regularly in your city.
The word that is causing him to wonder is 'event.'
This is a very broad term, so most of your ideas will probably be correct.
An event is defined as almost anything that happens, or an occurrence of some importance.
Actually, the word in this cue to pay attention to is 'regularly.'
So, you must describe an occurrence that happens weekly or monthly.
Once a year would not exactly qualify.
Honesty equals fluency
If you're unsure, you can begin your answer like this: "I'm not sure if this counts as an event, but…"
Remember, honesty equals fluency when it comes to your IELTS answers.
Address the topic immediately in your Speaking Part 2 answer, and explain why you think your idea is suitable, or why you're unsure if your idea qualifies.
You will score extra points on both fluency and vocabulary because you are using different words and not stopping your answer because you are not sure if it's the right thing to say.
Daily habits in IELTS Speaking
Mani also asked how people get the morning paper in my country, and what they do after reading it.
This would be a Speaking Part 1 question, or, possibly, an easy Speaking Part 3 question.
For the rare instance that someone does get the morning paper here, it is delivered to their door and then they recycle it when they're done reading.
However, not many residents get the physical newspaper anymore.
Takeaway
So when you aren't sure if your idea is going to correctly answer the question, pay close attention to every single part of the question and express the fact that you aren't sure.
This can help you score vocabulary points.
Do you have any IELTS questions? Ask us in the comments section below. our IELTS I was an examiner for 14 years, and, thus, can answer anything you throw at me!
In our online IELTS course, 3 Keys IELTS, we give you all the strategies and practice you need to score highly on all parts of the IELTS exam.
Check out our online course now, the only one with a guaranteed score increase, go here.