In a recent IELTS Speaking test, a student noticed that the Examiner was taking notes while the student was speaking.
Is this allowed and why does the Examiner do this?
In today's video you will find out the truth from former IELTS Examiner Jessica Beck. Jessica was an IELTS Examiner for 14 years and she is now the Director of IELTS Training here at All Ears English. You can trust her insight and advice in today's video.
Watch the video below to get started.
Success story!
Congratulations to 3 Keys student Juan who just received incredible IELTS scores! Juan got an overall 8.5- Listening 8.5, Reading 9, Writing 8 and Speaking 8.5!
Thank you to subscriber Prabh Gill who asked today's question.
This student said that on her most recent Speaking Exam, she saw the examiner write the numbers '5, 5, 6, 8' while she was talking.
Thus, she was worried that these may be her scores!
Get Examiner Secrets and Strategies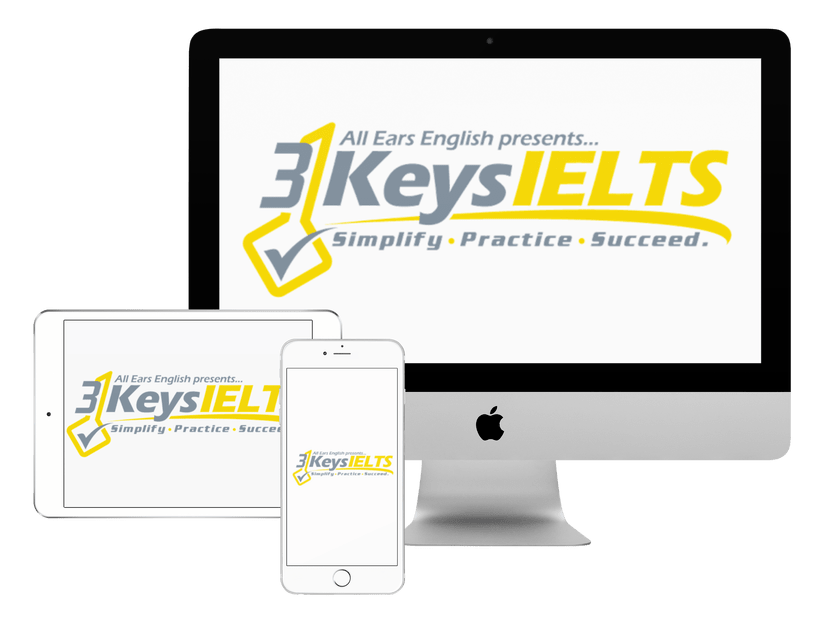 100% Score Increase Guarantee with our Insider Method
Are you ready to move past IELTS and move forward with your life vision?
Find out why our strategies are the most powerful in the IELTS world.
When you use our Insider Method you avoid the BIGGEST MISTAKES that most students make on IELTS.
Click here to get a score increase on IELTS. It's 100% guaranteed.
Can the Examiner take notes?
The Examiner is not allowed to take notes during the Speaking test.
However, he or she can take notes after you leave the room.
Most Examiners will not be taking notes while you speak unless they are making notes about the time.
This will help them manage the schedule to make sure everything gets done.
If you notice that the Examiner is noting down scores or anything else while you are speaking, be sure to report it to the invigilator.
Don't let this ruin your performance if you see the Examiner taking notes.
It is not your job to worry about that. Focus on delivering what the Examiner wants so that you will score high.
How can you know what the Examiner wants?
In our 3 Keys IELTS Success System we show you exactly what the Examiner needs to give you a 7 or higher.
The Examiner's time limits
Examiners must keep very careful track of time, and they may note down the 1 minute and 2 minute time markers in Speaking Part 2.
As a reminder, Speaking Part 1 lasts 4-5 minutes, Speaking Part 2 is 3-4 minutes, and Speaking Part 3 is 4-5 minutes.
Again, examiners must be very strict in keeping to the timing expectations.
Takeaway
Are you taking IELTS in 2020? What is your target score?
Go here to take our simple score quiz to find out what score you would get if you took IELTS tomorrow.
Set your goals for 2020 and learn what you can and cannot control on IELTS test day.
What questions do you have from today's video?
Let us know in the comments below.