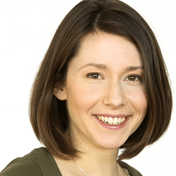 Today we have a guest on IELTS Energy!
We are happy to have Jaime.
Jaime is a TOEFL professional and in today's episode she chats with Jessica about the main differences between the TOEFL Exam and the IELTS Exam.
Today is the first of a series of three episodes where Jaime and Jessica will tell you about the key differences between the two exams.
What are the differences between TOEFL and IELTS?
One of the biggest differences between IELTS and TOEFL is that on TOEFL it sometimes make sense to take notes while on IELTS there is no opportunity to take notes because you will miss answers and waste time.
Jaime has a 21-day course which helps students with this note-taking skill.
On TOEFL you are on a computer the whole time. On IELTS you don't use a computer.
Are there any other reasons to take TOEFL if you aren't going to university?
Some pharmacists, physical therapists, or doctors may need to take it if they want to get promoted within their career field while they are working in the United States.
What kinds of question types do you find on each test?
TOEFL has ten different types of questions for reading and the listening section has six different types of questions.
On TOEFL the reading and listening can vary from test to test. You may get 3 or 4 passages for reading. In contrast, IELTS has three passages for every test. It's always 60 minutes and it's exactly the same every week.
On TOEFL you drag and drop your answers for reading and listening but on IELTS you need to listen and spell the answer correctly or it's counted as incorrect.
What topics are common for TOEFL and IELTS?
TOEFL has a lot of questions about physical and life sciences, history, psychology, anthropology.
A lot of the topics are from the academic perspective and may be harder for some people who are not used to that type of question.
Some people think that IELTS questions are a bit easier but the third reading passage for IELTS is a bit more academic.
Jaime's Bio:
Jaime Miller is the director of an online school that matches motivated students with dedicated teachers for private, customized online lessons. Jaime knows why some students get TOEFL speaking scores of 26 or higher, while others are stuck with scores of 24 – and she creates customized exam study plans that get results. Learn more at jaimemiller.com.
What questions do you have about today's episode?
Let us know in the comments below.