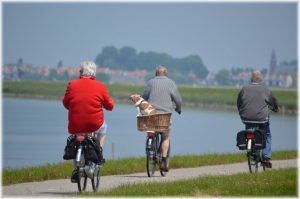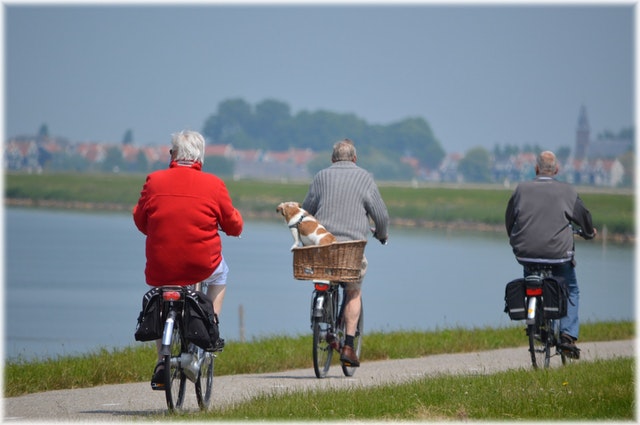 Have you ever noticed that there are a lot of words and phrases about getting older in American culture?
Have you ever stopped to listen and thought that these words and phrases seemed negative in their connotation?
Do you want to understand what all of these mean?
We're going to help you to understand what these words are, how they can be used, and what they mean.
You might find that you wish to use something more positive, but at least you will understand for now.
Make sure you understand every word you hear on All Ears English.

Bring your English to the advanced level with new vocabulary and natural expressions.

Get the transcripts from today's episode.

Learn to speak naturally with the American accent.
Talking About Getting Older
In general older people in the US seem not to be respected as much as in other countries.
This is sad but very true.
Therefore understanding what words are used when it comes to aging can be very helpful.
Sprightly: This means marked by a gay lightness and vivacity

"It was a very

sprightly

musical."

Spry: This means nimble, quick, witty, or on top of things.

"She sure is a spry older lady and she lives quite independently."

Still got it: This one is used frequently about someone who may seem like they are different but then they actually aren't, and they are still the way they used to be.

"My grandma takes yoga classes every day. She's still got it, and she can keep up with the young people. "

In great shape (for his/her age): This one is more about physical and not mental–though you could say someone's mind is in great shape.

"He's in great shape for his age. He looks fantastic!"

His/her mind is sharp: This is more about the mind, and how the person is on top of things even after all these years.

"Her mind is sharp even though she's 90. I think it helps that she always does crossword puzzles."

With it: Though the person may be older, they are still very much aware, alert, and on top of things.

"My grandpa is so cool. He's really with it actually, and he knows more about pop culture than I do."
These phrases are all used when it comes to aging.
Though they can be somewhat negative in some ways, you can use them in a more positive way if you try to.
Aging happens, but it doesn't have to be a negative experience overall.
Takeaway
It can be quite interesting that these phrases are about not losing something.
You will often see the word "still" used as a qualifier in this capacity.
Sadly our American culture tends to be somewhat negative when it comes to aging.
It doesn't have to be that way and plenty of people defy the odds and age well.
There are however many words and phrases used that have a negative connotation when it comes to getting older, so understand them as they come up often.
If you have any questions, please leave them below in the comments section.
We'll get back to you as soon as we can.