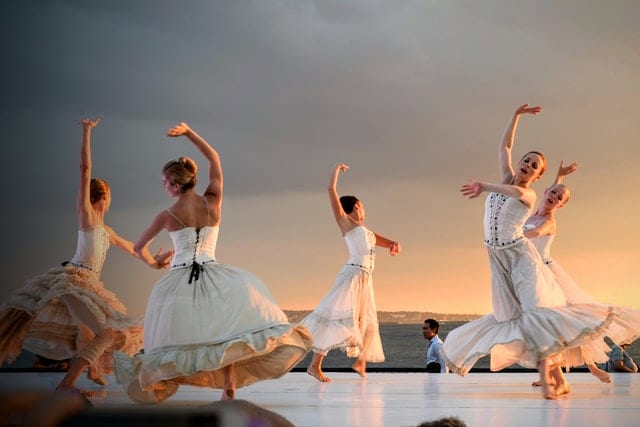 Are you ever not in the mood to go do something but then when you find out a friend of is going, you suddenly realize it would be fun?
Do you ever want to try to motivate somebody to go with you someplace?
Do you want somebody to know that their presence would make it a more enjoyable experience for you?
We're going to show you how to let somebody know that you'd like their company–and how this can make somebody feel good in the process.
Get Your Transcripts!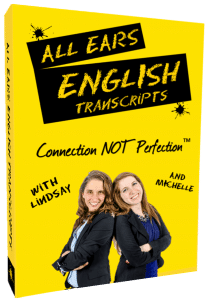 Make sure you understand every word you hear on All Ears English.
Bring your English to the advanced level with new vocabulary and natural expressions.
Get the transcripts from today's episode.
Learn to speak naturally with the American accent.
Click here to subscribe to the transcripts and save 50%
Here's a letter that talks about this and asks questions that you likely have.
Hello beautiful girls,


Here I am again to thank you for the show. I can't imagine myself listening to any other thing on my way to my daughter's school and gym in the morning!

Anyway I was realizing that I have to listen to each show more than once …. there are so many expressions and idioms to learn!

But I feel amazed when I can use what I've leaned with you! And I really use it a lot!!

Well, I could talk for hours, but I just found myself in a miserable situation when I was writing to a friend. I didn't know what word to use to describe that I would be 'encouraged' / 'animated' /' cheered' / 'liven' / ' hearten' with one situation. I explain better by showing the message I was about to send to her:


I was trying to find more theater events for us. I looked at Broward Center for the performing arts in Fort Lauderdale. They do have a lot of options but mostly during the weekdays, in the afternoon/evening. I won't go alone, but if you join us, I would…..


See??? How can I say that I would gain the mood to go? I found a lot of words in the dictionary (like I wrote in the beginning), but typing them in your podcast search bar, I didn't find any!


Can you help me?

Thank you very much, by the way, for answering my first question, some time ago.


Best wishes,


Carlota
Using This Properly Will Gain Positive Feelings
This comes down to a huge connection skill.
Sometimes you may not want to do something unless you are with a particular crowd.
Something may seem more exciting with a specific person, and it's flattering for you to express that feeling to them.
Use this as a point of connection and it will be really helpful in the long run.
This feeling of having your mood change about something is important to be able to explain.
So what vocabulary can you use?
How you're feeling and 2. How your mind could be changed
For step 2, you could use the structure I would/could/might BE _____ (to go)
Taking It One Step Further
You may find that seeing examples of this in play can help a lot.
Listening to others can help, but knowing what to say in conversation is huge.
You will often use Would/I'd, and here are some good examples of this.
Would be motivated to – I'm not feeling up to going alone, but if you were with me, I'd be motivated to go!
Would be driven to– Ugh, I don't like hot yoga that much…but if you are going, I'd be driven to join you.
Would be thrilled to (this is more about just saying you'd be happy)-I'm not sure if I"m going, but if you came I'd be thrilled to go.
Would be inspired to– I am so tired, but if you came to the lecture I'd be inspired to go.
Would definitely want to go– That game's tickets are really expensive, but I'd definitely want to go if you're planning on it.
Could be convinced– a little different- I'm not up for taking a two hour trip right now, but I could be convinced if you really want to go.
Try using any of these and see how it instantly makes somebody feel good in conversation.
Takeaway
While these are really great phrases, to encourage you in your language learning, this goes back to doing as MUCH as possible to give yourself material to talk about.
So even if you aren't in the mood for something or would go alone (be safe!), you may want to think about being motivated to do things not only by other people but by yourself.
There is nothing wrong with doing things alone or in a small group.
You never know what may happen and you could probably have a lot of fun, and find new things to connect with people on.
If you have any questions, please leave them in the comments section.
We'll get back to you as soon as we can.