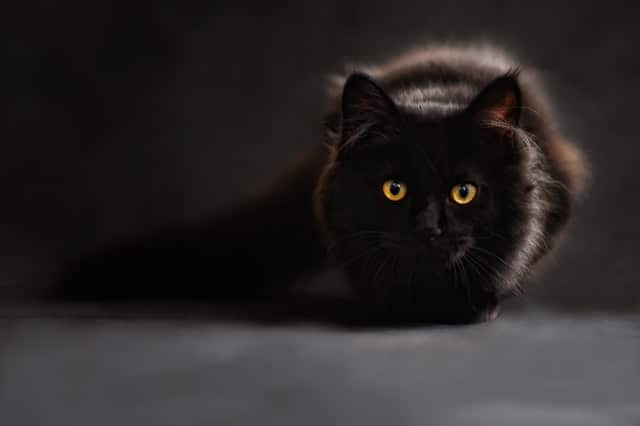 Have you heard people talk about superstitions within the US?
Do you ever wonder if there is a difference between traditions and superstitions in English?
This can be a somewhat confusing topic, because they aren't necessarily always the same.
Today we are going to talk about the difference between traditions and superstitions–sometimes they are one and the same.
We're going to help you to understand what each one is and how they work.
Get Your Transcripts!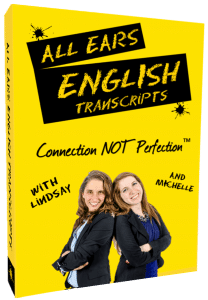 Make sure you understand every word you hear on All Ears English.
Bring your English to the advanced level with new vocabulary and natural expressions.
Get the transcripts from today's episode.
Learn to speak naturally with the American accent.
Click here to subscribe to the transcripts and save 50%
The Famous Snow Day Superstition
Let's start by looking at something that many kids have followed and used as a superstition through the years.
Did you hope to get snow days off of school?
Did you ever do anything to try to get a snow day?
It's popular in the US to do certain things to try to get it to snow, mostly because kids want to have the day off of school.
The weather is so unpredictable, so kids will often do something special to try to encourage snow–this is like a positive superstition.
What are some of the things kids do?
Some of the famous ones I have heard of and have found online are:
Flush ice cubes down the toilet
Sleep with pajamas on inside out (and backwards)
Put a spoon under your pillow
Kids believe that these steps will help them to get a snow day off of school.
Which Is Which?
You can see what types of things are believed, but it can be hard to tell the difference.
So which of these are traditions and which are superstitions?
In the snow day example, these are superstitions that are ALSO traditions.
Superstitions are more about thinking X will happen if I do Y–even though these things aren't usually true in reality.
When you look at this example in depth, flushing ice cubes and all the rest are superstitions that become traditions.
Breaking It Down Further
Since there are some similarities, it can be really confusing which is which.
A tradition is something you do every year, week, month, etc.
It can be something that you celebrate regularly or some special event or gesture that you do with loved ones. For example, eating turkey at Thanksgiving with your whole family is a common American tradition.
So what's just a tradition and what's just a superstition?
It can help to look at a few examples to help illustrate this point and the slight but present differences.
Tradition: This is something that you do regularly or even as a special occasion. It may be getting together for a family reunion every year, celebrating the holidays a certain way, or something special you do to mark an anniversary.
Superstition: This is something that you believe or that you choose to follow for a certain outcome. It is often doing something because you hope or think something will happen based upon that action. The snow day example is a perfect demonstration of that.
So again, this episode is about how sometimes, traditions can also be superstitions.
There are slight differences, but there are also enough similarities that superstitions and traditions can be one in the same.
Keep this in mind when you share information about superstitions and traditions in your own culture.
Takeaway
It's a good conversation topic to talk about snow day traditions and superstitions in the US.
Also, there is a difference between traditions and superstitions, but there are times when a tradition arises due to a superstition.
What are some snow day superstitions you have in your country/in your family?
Consider what sort of traditions and superstitions you may have followed–these can make for great conversation starters.
We all have different things that we've believed or followed, and it's a great way of making connections to share your own in English.
If you have any questions, please leave them below in the comments section.
We'll get back to you as soon as we can.