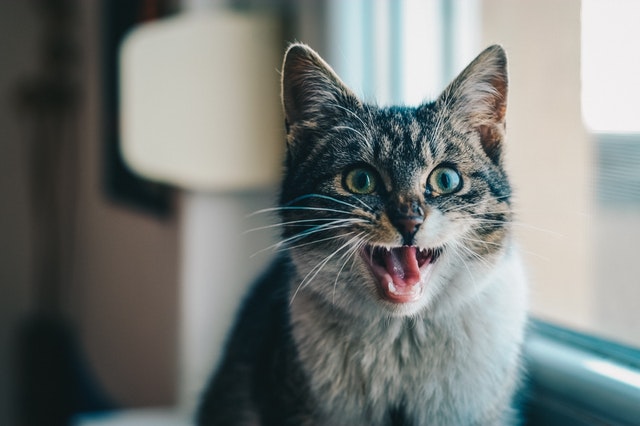 Have you ever been treated in a way that upsets you?
Do you ever feel bitter or upset about such a situation?
If you have been treated a bad way then it may be hard to forget it.
We're going to show you how to talk about this in English and why moving on or forgetting may not always be easy.
Here's a letter from somebody who went through this sort of negative situation.
Get Your Transcripts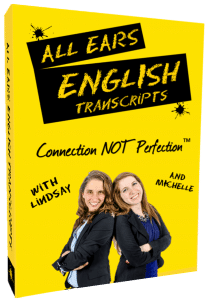 Make sure you understand every word you hear on All Ears English.
Bring your English to the advanced level with new vocabulary and natural expressions.

Get the transcripts from today's episode.

Learn to speak naturally with the American accent.
Hi ladies,

I have been living in the US for more than 8 years now, but I still find the podcasts super helpful. I have a question on how to express your feelings when someone doesn't treat you the way you expected them to. After something like this happens, you just can't let it go and think about it all the time.

I am sure it happens to a lot of people and so I just want to know how to express this. I just love your podcast! If you could do more episodes related to American culture and common idioms that you guys use everyday, it would be fantastic!

Thank you again!

Winnie
Knowing How To Express Your Feelings
This can make for a horrible situation!
Unfortunately people do go through this all the time.
It's hard to get over it when someone mistreats you and it's even harder when you don't know how to respond naturally in English.
In the letter, it's asked about expressing three different things–
Someone treats you in a way that you didn't expect
You can't forget it
You think about it all the time
Today we're going to focus on number two, which is to say that you just can't forget about it.
It can be very difficult when you simply can't forget about something like this, no matter how hard you try.
Knowing How To Talk Through This
There are times when this situation or how you are treated catches you off guard.
We'll give you a phrase that has to do with this–"blindsided."
Blindsided is when someone does something that surprises you, and often not in a positive way.
"She blindsided me when she didn't invite me to her wedding."
So how can you say you can't forget it?
Can't let it go: This is clearly put to mean that you just can't seem to move on. You can't let go of what was said or done that upset you. "I know you're sorry, but I can't let it go that easily."
Resent: You feel ill will towards this person. They made you feel a certain way and now you really resent them, or have negative feelings towards them. "She's a nice woman but I honestly resent her because of that time she yelled at me in front of my coworker. It was so embarrassing."
Bitter: You are now visibly upset with this person or this situation. You have a horrible taste in your mouth and just feel bitter, negative, and very frustrated. "I'm still bitter because he never paid me the rent he borrowed from me."
It is important to note that staying upset about something in the end only adds stress to you.
Carrying anger and hurt around is very stressful and not worth it!
Takeaway
We need to learn how to express ourselves in English, even when it isn't about something good.
Life isn't always easy, and you want to be able to communicate even about the unpleasant things naturally in English.
You don't want the negative feelings to take over, but you do want to know how to deal with them.
Knowing how to talk through negative feelings can help you to cope and to work through this situation–this all helps with making better and longer lasting connections!
If you have any questions, please leave them below in the comments section.
We'll get back to you as soon as we can.