Today you'll meet Luke from Luke's English Podcast!
Luke is a funny guy and a comedian and he'll teach you how to be funny in English.
Learn three different kinds of humor in English and how to avoid the embarrassment of telling a bad joke in English.
How to execute a joke in the US versus England:
In the United States we use a lot of sarcasm and upbeat humor. We like to "stay positive" and "put on a happy face."
In England it's common to make fun of yourself when you are making a joke. British humor is sometimes hard for Americans to read. A British person might seem quite serious when he is actually joking. There is ambiguity in the jokes. They like to give each other some space for the joke to succeed or fail. Humor is used to make sure no one gets offended in different situations.
Get today's transcripts!

Ready to use this episode to become fluent in English?

Make sure you understood every word we said on the podcast!
Luke's advice on how to tell jokes in English:
Be careful about telling jokes in social situations
Know when it's appropriate to tell a joke. Sometimes there might be an informal joke-telling situation with your friends. That's a great time to try your joke.
Be careful about the subject of the joke. Don't make jokes about race, age, weight, gender or sexual orientation (especially in the United States)
Try to tell a spontaneous joke rather than a preplanned joke. The joke is more of an attitude than a specific joke. Instead, develop an attitude that is funny and lighthearted.
Make sure that you know the joke well when you are telling the joke so that you don't forget the punchline.
Don't laugh too much at your own joke.
Be prepared if your joke doesn't work, but don't worry about it too much.
Check out another English teacher who uses humor and jokes when he teaches here.
If you want to learn how to tell jokes in English, go out to comedy clubs and learn about how a good joke is told. Enjoy the comedy scene!
Luke's Bio: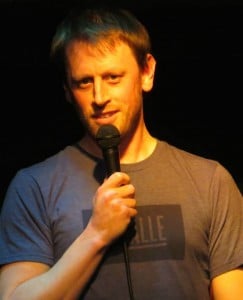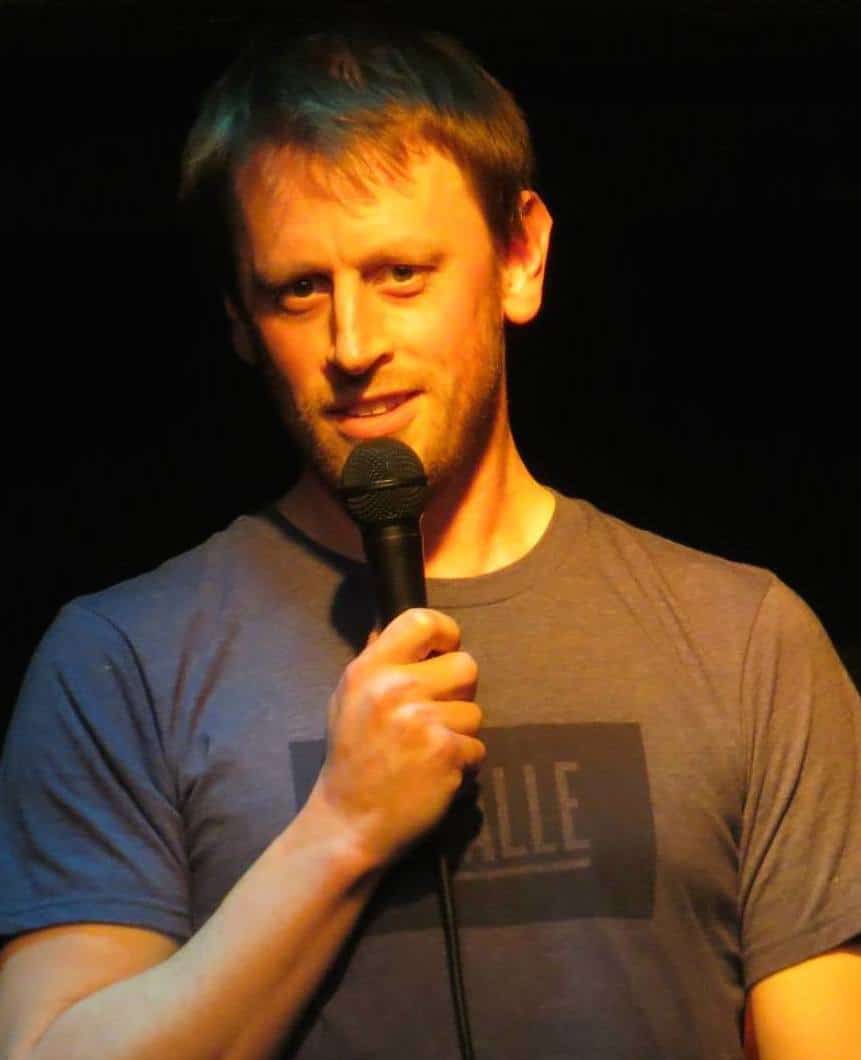 Hello! I'm Luke from "Luke's English Podcast".
I'm from London and at the moment I'm living in Paris.
I love teaching English, meeting people from around the world, and recording episodes of my podcast.
I've been teaching for 12 years, and I've been doing the podcast for 5 years now. I'm also a stand-up comedian, so I like to use humour in my English teaching.
I'm really pleased to be featured on Gabby & Lindsay's podcast, and I hope you enjoy the interview. Cheers! Click here to visit my website – http://teacherluke.wordpress.com
Do you like to tell jokes in English?
Tell us your best joke in the comments section below!