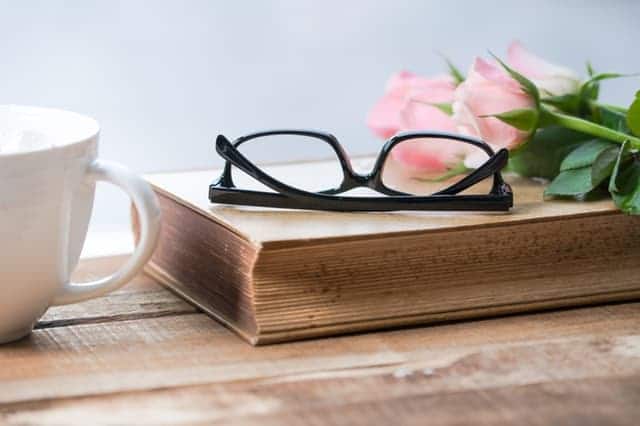 Have you heard natives use the word "adulting" in English conversations?
Are there words like this that you find difficult to understand?
This is a newer trend where people turn a noun into a verb, or use some common play on words.
We're going to look at this trend, how to keep up with this in conversation, and also what some common words in this category are.
When you know the trends and what to expect from natives you feel more confident. You can also use these if you are taking the IELTS Exam, especially in Speaking Part 1 to sound more natural.
Get Your Transcripts Today!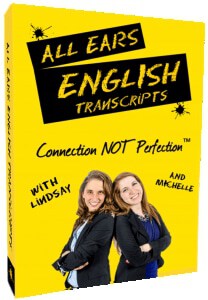 Make sure you understand every word you hear on All Ears English.

Bring your English to the advanced level with new vocabulary and natural expressions.

Subscribe and get the transcripts delivered by email.

Learn to speak naturally with the American accent.
Keeping Up With This Trend
Sometimes natives use words in weird and funny ways.
You can still stay rooted in a conversation even if the words are a bit unusual for you at first.
You might hear people taking a noun and turning it into a verb, such as with the word "adulting."
It's a newer trend that you will hear often, and there are more and more words like this.
Natives love to play around with the language and have fun with it.
This may be confusing for a non native English speaker, but just hang in there and you will start to understand this and be able to use it.
Common and Fun Words and Phrases
This trend isn't going anywhere, and you can see that by the addition of so many new words.
There are words that have become widely accepted and therefore used often in English conversations.
Here are a couple of words that you may hear used often, and you will find that they are new or a play on words.
Adulting: So if we look at the word adulting, it means taking care of any business you have to do as an adult. This is to say you're taking care of the things that make being an adult not so fun. An example of this is taking care of a bill, so you might say something like "Oh I have to call on this bill, it's so hard adulting sometimes." It can also mean doing something mature or showing some sense of accomplishment, such as buying and owning your first home.
Air BNB'ing: This simply means that you are staying in an Air BNB wherever you are going. You might hear somebody say "I'm Air BNB'ing it this weekend." You want to play around with your language so that you don't sound like a robot, but rather you sound more natural and fun. This is of course not grammatically correct, but it's more of an art of having good conversation.
Brunching: This just means going to brunch or to have brunch. This is another play on words, which is a combination of breakfast and lunch. Brunch is very trendy in certain parts of the country. You might hear people talk about "brunching" often, where they like to brunch, or where they get to enjoy a mimosa or a cocktail with the meal.
These words are all very popular right now, and so you may hear them used often.
Pay close attention to when they are used, and you can start to see when they fit into your conversations.
This Play on Words Can Be Fun
You might hear a word used as a noun such as "awesome" or "amazing."
It may not be used properly, but it's a play on words particularly used in sports.
Some words may sound a bit more natural in conversation, and some may feel unusual or even awkward.
Some words may be overused, even to natives, and so they elicit a negative reaction.
You might hear "Facebooking" or "Instagrammers" used to talk about having a presence on social media.
This play on words is definitely a trend that is here to stay–and there may be negatives and positives to it even with natives.
Knowing the types of terms used can help you to add some fun into your conversations.
It can also ensure that you can stay rooted in these conversations with natives as well.
Takeaway
There are so many words used in English conversation that are made up or a combination of other words.
You want to understand what they are, so that you can keep up with these conversations with natives.
These words may not be grammatically correct, but they can be fun and perfect for everyday conversation.
Be sure to listen when you hear these words used in conversation, and then try them for yourself to see how they can be a fun new addition.
If you have any questions please leave them below in the comments section.
We'll get back to you as soon as we can.