Today, meet Kathleen from Canada, and get 3 phrases to connect with locals in the capital city, Ottawa!
Canada is a multicultural and diverse country, and Ottawa is a micro version of that. It's a city of one million inhabitants and numerous languages. It is also a city in touch with nature. With four distinct seasons, Ottawa has something for everyone.
Though Canada and the United States have some similarities, they also have many differences. Among these are some subtle differences in using the English language. This includes pronunciation and some commonly used phrases.
Here are Kathleen's top Canadian phrases to help you blend in when you're in Ottawa!
I'm sorry: Canadians are known for being very polite. In fact, the culture can be so polite it becomes apologetic. Sometimes Canadians will begin a sentence, "I'm sorry," even if they did nothing wrong and aren't apologizing for anything.
Out and About: This means to go exploring or to check something out. A Canadian might say "Let's go out and about," or "I was out and about."
Eh?: Often, this word is used the way an American might use the words "right?" or "huh?" It shows agreement or clarification with other people. You might hear someone say, "That was a great show, eh?"
Are you going to Ottawa, or Canada?
Have you ever been there?
Share your thoughts in the comments section below!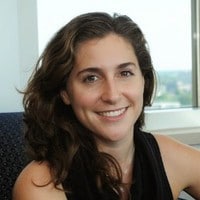 Kathleen is a native English speaker from Ottawa, Canada. She has been teaching and tutoring students in English and beginner French for over three years in Asia, Latin America and Canada. She also speaks French and Spanish, and so understands the challenges and joys of learning a new language. In her experience, conversation is the best way to improve language skills.
Kathleen has worked and continues to work in the areas of community development, and is currently completing her Bachelor of Education. This summer she will be teaching in Ulaanbataar, Mongolia. She loves meeting people from different cultures and learning new languages.