Your vocabulary problems may be coming to an end.
Today you'll learn about a cool technology tool called Anki and you'll find out how you can use it to get a deeper, more sophisticated vocabulary.
Anki is a flashcard system that helps you review the same words over and over again.
Anki uses the spacing effect. It improves learning because it spaces out the time between your review sessions. If you review something too soon you are wasting your time.
The system tracks how well we know a card and the card is put into a large equation.
The problem with learning vocabulary is that the new words are hard to remember.
With Anki you can continue to review the new words. Now Anki is available on your Smartphone so you can take your Anki words with you anywhere.
There is no need to be chained to your desk.
This tool could end your problems with vocabulary.
This tool can also be used if you are preparing for IELTS. You can build a set of vocabulary words based on common Speaking test topics and Writing test topics.
Trip's Bio: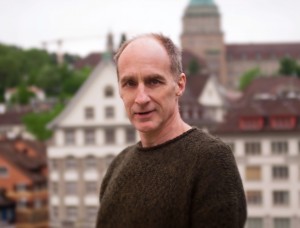 Trip was born and grew up in New York City. He moved to Zurich in 1993 and for the last 18 years has taught at The Cambridge Institute, a school which he considers the premier center for learning English in Switzerland. Trip is also an oral examiner for Cambridge University Exams and a free-lance journalist.
This year Trip co-founded 'The Cardists,' a company which specializes in bringing the power of modern, computer-based flashcard learning to schools, corporations and individual students. For more information, visit his website thecardists.com or email him at Trip@thecardists.com.