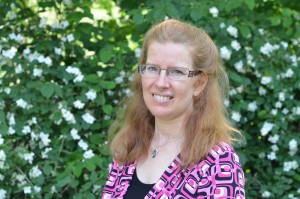 Today we have a guest on the show.
Our guest is an expert in phonics, the sounds of English and English pronunciation.
Martha will give you three actions that you can start taking today to sound more natural when you pronounce the sounds of English.
What is phonics?
Phonics is knowing the sounds that the letters make in different words.
3 Tips from Martha:
Tip #1) Read out loud. When you read out loud you hear the sounds that the letters make. Because you are used to listening to English you can catch yourself if you pronounce the words incorrectly. If you are worried that you are making mistakes then try using poetry because the words rhyme. Martha recommends poems by Robert Louis Stevenson.
Tip #2) Write your words down. When you write or type you are slowing down. Also say the sounds while you write it down. It's not important what you write about. It's about writing down new vocabulary words. Keep a resource of the words that you are learning so that you can review them.
Tip #3) Look for patterns in words. Eighty percent of the English language is logical. Don't get hung up when words that don't seem to fit the patten. Here is a pattern: The feature picture was about a treacherous journey. The pattern is the "TU" is read as "CH." If you notice this pattern you can apply it to other words and save study time and energy.
Are you looking for a professional, native English teacher online?

Get a native English teacher online in seconds at italki.

Lindsay and Michelle recommend italki as our #1 English-learning solution online. Choose from more than 400 teachers to work on your business English or to pass your next big exam.

Get our special offer before it runs out! Go to italki and claim 10USD to go toward a FREE second English lesson at italki!
Martha's Bio:
My name is Martha and I am from the state of Pennsylvania in the United States. I have a 4 year degree in elementary education. 
I taught in a private school for 8 years before I was married.  Now I have 5 children of my own and I have been teaching  them in my home for the past 9 years.  
 
I have 17 years experience in teaching phonics to beginning readers. I understand the challenges of learning English as a foreign language firsthand because I live in a bilingual home. My husband was not born in the United States so for him English was not his native tongue. 
I started teaching on italki  on June 20th of this year and since then I have taught over 100 sessions and now have nearly 50 students.   I have found that I really love teaching English as a foreign language.  Because of my background as a homeschooling teacher I find it easy to adapt lessons to fit my students needs.
Phonics is my specialty.  I believe phonics is the key that helps to decode the English language for speaking, reading, spelling and writing purposes.
How to book a lesson with Martha:
 Step 2- Search for Martha's profile. Go to the bottom of the page on italki, click on Learn English, search for "Martha." Martha recommends you book your lesson for a Saturday because her schedule is more open on those days.