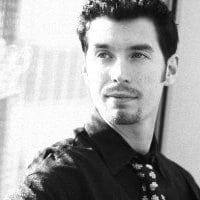 There are three key sounds that you must be able to pronounce in American English to be understood by native speakers.
Today we'll find out what they are with our guest Sean Morgan.
As you know, pronunciation is such a vital part of language learning.
You know how frustrating it can be when you are talking to a teacher, boss, colleague, client, or traveler and they don't understand you.
Accent and pronunciation training is usually not covered deeply in school.
Most people don't know that there are rules to follow, just like in grammar.
Make sure you understand every word you hear on All Ears English.

Bring your English to the advanced level with new vocabulary and natural expressions.

Get the transcripts from today's episode.

Learn to speak naturally with the American accent.
In today's episode I taught three important sounds in the American accent:
#1) The first one was the "AH" sound. It involves a long vertical opening of the mouth like when a doctor puts a tongue depressor on your tongue (but your tongue does not need to leave the mouth). This sound is used for several different letters including "a" and "o".
#2) The second sound was a short "a" sound that I call the American nasal "a". It is in the word "apple" and it is a large horizontal opening of the mouth and the sound reverberates in the nasal cavity more than the other sound we learned.
#3) The third sound was an "r" modified vowel sound: "er".  This sound could be any combination of vowels and an "r" such as "ar" "ur" "or" or "er".  It sounds like a dog growling.  The mouth is almost closed and the tongue is still yet curled.
If you would like learn all the sounds in English to get a professional American accent, I invite you to take my home study course.
It includes 27 videos and audio so that you can study on your way to work.
For a limited time, All Ears English fans get a 20 percent discount.
Just click on "Special Discount" on the top right corner of http://www.AmericanAccent.Academy
Sean's Bio:
Sean has been a teacher for over 9 years. He is a songwriter and author. Although he is certified to teach English as a foreign language, he credits his vocal and acting training for his ability to help people with pronunciation and accent reduction.  Through careful listening and reducing the English language to it's most basic sounds, he is able to identify student challenges and focus on the most important pronunciation issues.