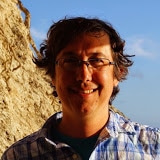 Do you think that reading in English is frustrating?
Today we have a guest on the show who has some wisdom to offer us about how to make reading as simple and easy as possible.
He'll also make a few book recommendations that you can pull off the shelf and get started with today.
3 Ways to Make Reading Easier:
Learn to enjoy reading in English. Know what to avoid. Don't pick Shakespeare or Dickens. These are high level writers and the wording that they use is not applicable to everyday conversation. The construction is much too difficult as well.
Find something you get pleasure from. Look at books in genres that you are interested in. Use reading to reinforce what you already know instead of using them to learn something new.
Don't use a dictionary. As native speakers we come across words that we don't understand and we just move on unless we start to see the same word over and over again. You can do that too and you will be able to keep moving smoothly through the book while understanding the main points of the story.
Guy's book recommendations:
Harry Potter keeps you turning the pages but don't try to understand every word. This book is good for upper intermediate level speakers.
Olly Richards shared similar advice here.
Guy recommends Roald Dahl for lower intermediate learners such as Charlie and the Chocolate Factory.
How does Guy use reading in his lessons?
He assigns reading as homework and then you will use the reading as discussion material in the conversation class.
Are you looking for a professional, native English teacher online?

Get a native English teacher online in seconds at italki.

Lindsay and Michelle recommend italki as our #1 English-learning solution online. Choose from more than 400 teachers to work on your business English or to pass your next big exam.

Get our special offer before it runs out!

Register here to get $10 in free italki credits after you purchase your first lesson
How to work with Guy:
2) Step 2: Find Guy's profile
here.
Guy's Bio
I've been teaching English since 2009.
I worked in Moscow for three and a half years.
After that I moved back to England with my Russian wife, and started teaching online in 2013.
I'm passionate about the English language, and I love my job because I get to talk to people from all over the world.
In my spare time I make electronic music.