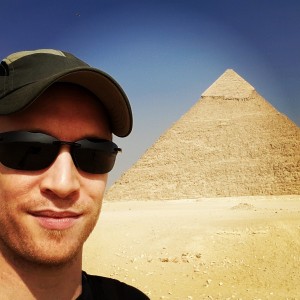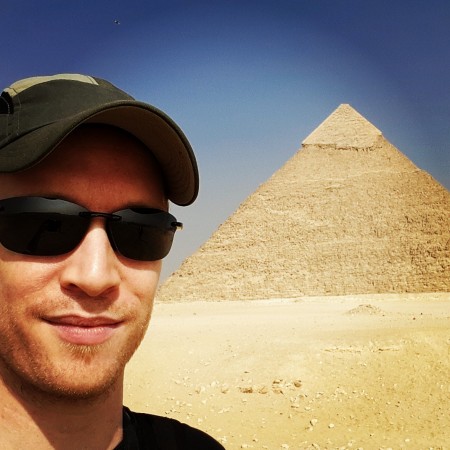 Today Olly Richards is  back on the show for the second time!
He was here for Episode 487 where he showed us 3 things you must do to move to the next level in English.
Today we'll talk about reading. Olly speaks 8 languages so he knows a few things about how to approach reading in a new language.
Do you get overwhelmed when you read in English?
Do you stop too frequently to look up a new word?
Today Olly will show you 3 steps that you can take to move through your reading smoothly so that you can keep it simple and finally enjoy what you're reading.
Why is reading so hard?
We don't read the same way in a foreign language as we do in our mother tongue.
If we read a novel in our native language we would skip odd words, we would try to get the basic idea.
However, when we pick up a book in a new language we read the words one by one.
We freak out when we see a word that we don't know.
We become perfectionists.
We don't bring the same skills to reading in a second language as we do to reading in our first language.
What to keep in mind:
Reading is hard!
When people write books they are writing in the highest form of a language.
You should expect it to be hard.
Think about what you choose to read.
Don't read things that you would not like to read in your mother tongue.
You have to be interested in the topic that you're reading about.
Make sure you understand every word you hear on All Ears English.

Bring your English to the advanced level with new vocabulary and natural expressions.

Get the transcripts from today's episode.

Learn to speak naturally with the American accent.
Olly's Tips on how to get confident with reading:
Tip #1: Read non-fiction instead of novels. If you read novels you will see flowery language and you will see words that won't be common in conversation. Self-help or other non-fiction books will be easier. The writing will be cleaner. Don't take the advice that many teachers give you to go read Harry Potter. You'll get there eventually but the kind of vocabulary that you'll learn won't help you in daily English.
Tip #2: Just get to the end of the chapter! Get away from the habit of reading every word. The point of reading for fun and pleasure is not to understand every word. You need to spend time with the language and read it for fun. The next time you sit down to read you should think that your goal is not to understand every word. The goal is to get to the end of the chapter. If you follow this process you will cover much more. You will have a sense of accomplishment that you need to keep going. If you can become comfortable with not understanding everything that will become a huge skill for you.
Tip #3: Identify important words. Usually important words will come up more than once. Follow the rule that you'll only stop and check the dictionary when you've seen a word five times. That will help you to be sure that the word is important. This is a smart use of your time.
Check out Olly's new book:
Olly has published a new book to show you more about how to use his special reading methods.
The stories are designed for you as an intermediate English learner.
You will have fun with the stories while mastering the skill of reading in English.
Click here to get English Short Stories for Intermediate Learners by Olly Richards.
Olly's Bio:
Olly

Richards is from the UK, and speaks 8 languages. He is the founder of the popular website I Will Teach You A Language, a best-selling author, and runs language workshops around the world. You can also check out his language podcast on iTunes!"
Twtitter: @Olly_IWTYAL