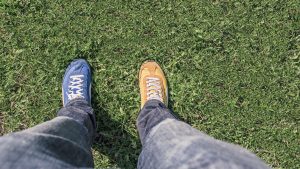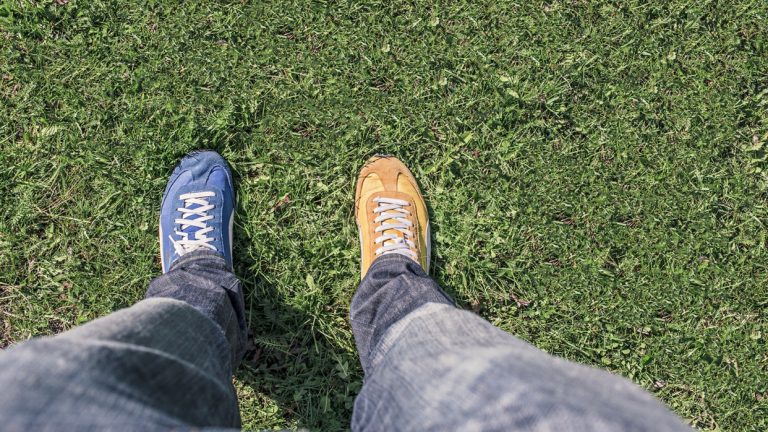 Have you ever heard natives use the term "odd"?
It's a word that sometimes come up in natural, conversational English.
There are a ton of different ways to use it.
Today you'll get a few of the ways to use it and we'll show you how it can fit in nicely to help you connect with natives.
Here is an example sentence: "Lindsay, what are the odds that you'll go back to Japan sometime in the next 5 years?"
What phrase did we use?
We said "the odds."
What does this mean?
It means "what are the chances?"
So, what are the odds that we will talk about the word "odd" in this episode?
100 percent!
Let's start with a question from our listener:
Hi Michelle and Lindsay.

Here's Stefano ('Ste,phano) from Italy.

First of all I wan to thank you so much for answering to my question on the adverb "past". (Also, thanks for providing a usage example based on running, which really resonated with me. In fact, I'm coming to NYC in November to run the marathon.)

So nice it was listening to an episode based on a question of mine, that I'll throw in one more – which is indeed an odd one.

I am familiar with the literal meaning of "odd", but some times I happen to hear expressions like "being at odds with something" or "odds are that etc." whose meaning I can't fully grasp.

Could you please help me better understand them, also providing alternative expressions I can use interchangebly?

Thank you again. You rock! 🙂

Have a good one,

Stefano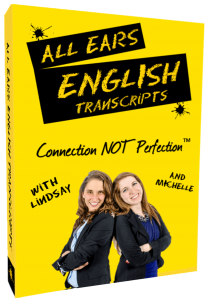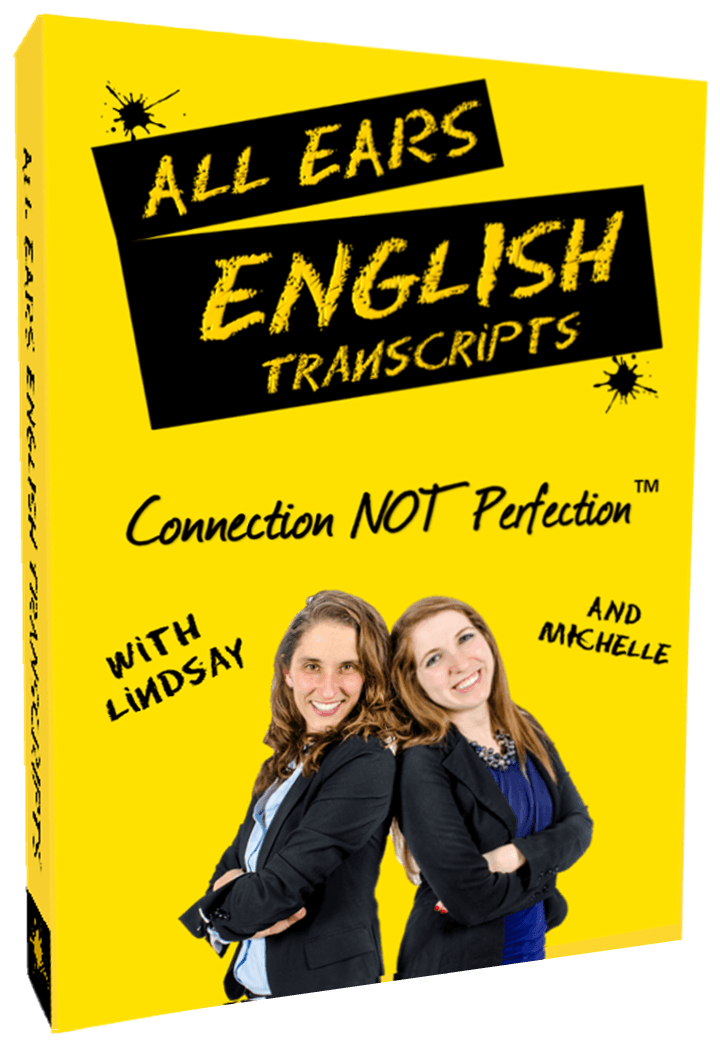 Make sure you understand every word you hear on All Ears English.
Bring your English to the advanced level with new vocabulary and natural expressions.
Get the transcripts from today's episode.
Learn to speak naturally with the American accent.
Click here to save 50% and subscribe to them instantly.
"Odd" has many uses. Here are a few:
1) Not even numbers-1,3,5,7,9 (used in math class, guessing games, calculations)
2) Chances (used to talk about gambling, schedules, games, etc.)
3) What are the odds that…..? *what are the odds you are free on Tuesday for lunch? OR as a surprise! If you run into someone: What are the odds?!? (intonation)
4) The odds that………are slim-for example, The odds that I go bike riding this weekend are slim.
5) Strange: That's odd! (that's strange) *A: The door is open B: That's odd, I thought I locked t.
6) Oddball-strange but goofy *Brian is such an oddball but I love him. He's so funny.
7) Left out of something: Odd man out *Ugh. I hate being the odd man out when teams are picked. It's so embarrassing!
What questions do you have from today's episode?
Let us know in the comments below.