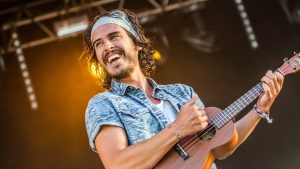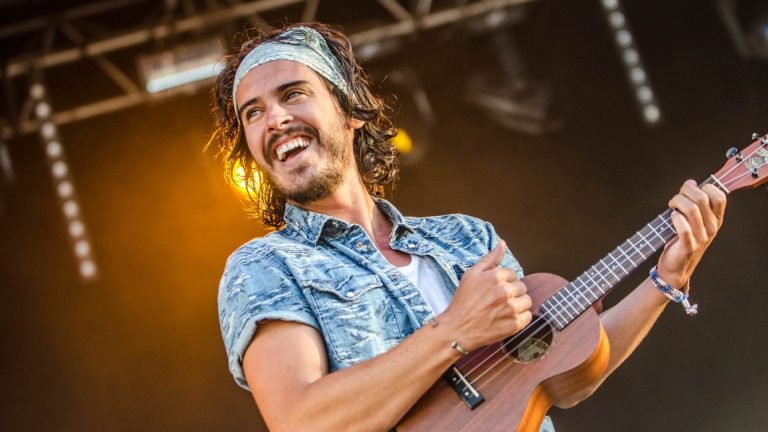 Have you ever gotten on stage to perform?
What was it like the first time you got up on stage?
What was going through your head?
What were you afraid of?
Even the first time we plugged in a microphone and recorded this podcast was scary for me.
However, in the end if you are able to convince yourself that the potential benefits outweigh the risks then it's worth pushing yourself.
That's what we're talking about today.
We're talking about taking risks and going in front of an audience.

Today we have a great question from a listener:
Hi, Lindsay and Michelle! I'm a 13-year old home schooled Chinese writer living in Malaysia. Recently I'm thinking of starting a YouTube channel where I talk about writing tips and advice for young writers like myself. I'd be quite uncomfortable, especially when it comes to introducing myself in front of a camera.

I don't have those shiny "New York Times bestselling author" badges, and I don't even have a high school or college degree yet. I really wonder if natives will see me as an imposter or someone who isn't qualified to teach people things. That's why I'm thinking of pretending to be older and faking my age and the country I live in.

What should I do? Should I tell people who I really am? Would they discriminate or treat me badly?

Thanks a lot.

P.S. I've been listening to All Ears English for more than a year now, and it's really helped me talk more confidently! Thanks for that, Lindsay and Michelle! I hope the podcast goes on until episode 100,000! 🙂

-Ashley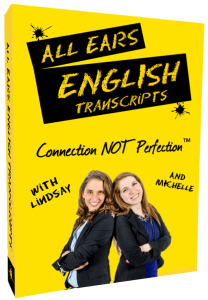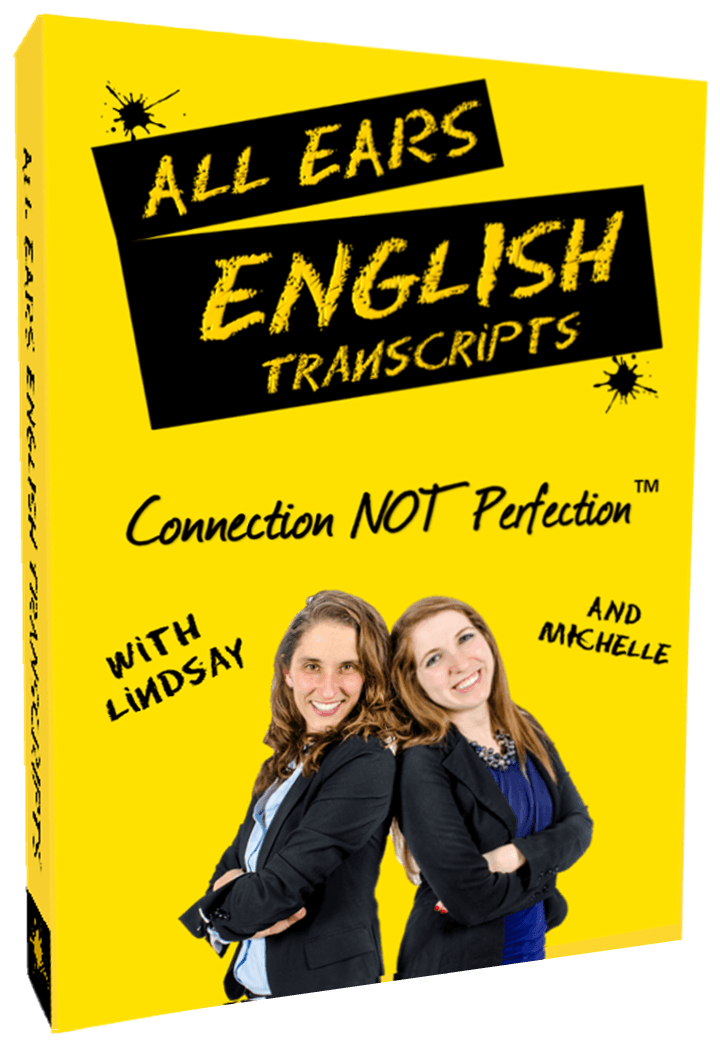 Make sure you understand every word you hear on All Ears English.
Bring your English to the advanced level with new vocabulary and natural expressions.
Get the transcripts from today's episode.
Learn to speak naturally with the American accent.
Click here to subscribe and save 50%
Things to keep in mind:
1) Read the right stuff. Read books that motivate you. Check out work by Seth Godin or Steven Pressfield. Read The War of Art and The Icharus Deception.
2) Put quotes around the house to inspire you. Here is an example:

"The joy of art is particularly 

sweet, though, because it carries with it the threat of rejection, of failure, and of missed connections. It's precisely the high-wire act of "this might not work" that makes original art worth doing."

3) Choose a hero to look up to. Look up to someone who is already doing this every day and model them. They are not superhuman. You can be like them.
4) Know that it's your lizard brain that is trying to protect you from rejection. Our bodies are wired to protect us from being pushed out of the group.
5) Focus on your love of the craft. How much do you love writing? How badly do you want to help people who are struggling with it? 
6) Repeat this phrase to yourself: "What do I have to lose?"
7) Keep in mind that people respond to people, not so much when you hide. It's

when you show yourself and your personality.
TAKEAWAY:
For this student it sounds like you have a lot of value to give to the world.
You have a craft to share.
You must share it.
Get a mentor.
Do what you need to do.
Just publish your work. 
For everyone else, 2018 is here. Do you have a vision? Something you haven't even told anyone yet?
We want to encourage you to bring it to the forefront of your mind and take action.
Write in the blog comments what your craft is, what your vision is.
Let us know what you want to contribute to the world.