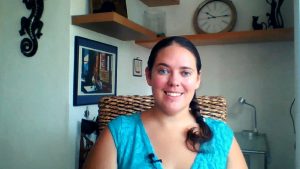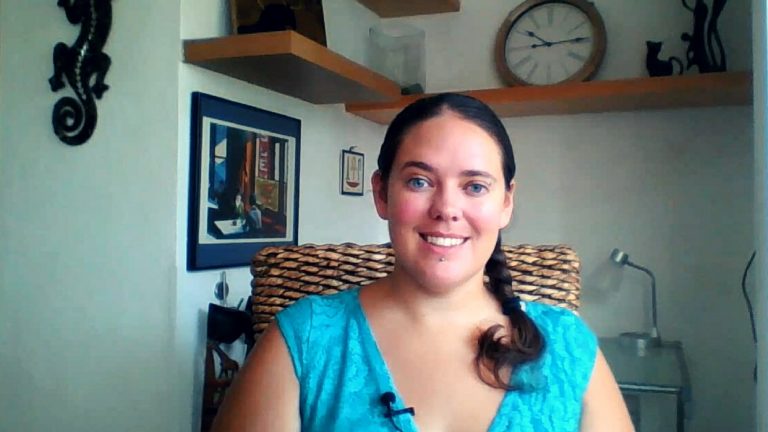 Today our guest Amy from Real English Conversations will show us how she pushed her Spanish level from pre-intermediate to advanced using 3 core strategies that you can apply too.
You'll also hear how she approached her improvement like a scientist approaches an experiment.
Amy hit several stages with her Spanish learning and it felt like no matter what she was doing, she wasn't making progress but it was only when she thought outside of the box that she could overcome her hurdles.
Amy says that just because a teacher does not present you with a solution, you can find that solution yourself and get to the next level.
Listen today to find out how to do this for your own English skills!
How Amy evaluated her weaknesses to move to advanced:
She took a situation that was hard or frustrating: Amy had a tough time the first time she talked with a native speaker in Spanish. She was excited to get into the conversation and felt ready. However, it was always a "complete disaster." She realized that she wasn't ready to have a conversation and went back to text chatting in Spanish. She realized that a lot of the words that the person was using she hadn't seen before. She had to identify this problem to see the gap in her skills. She got the right materials and built up her vocabulary. She changed her strategy. After she started doing the right things and worked on learning the right vocabulary she was able to launch herself up to the advanced level.
She realized that she had low listening skills: If she watched a movie in Spanish she could understand everything with subtitles but without them she couldn't understand very much. She identified the problem and broke movies down into one minute of audio. She set a goal of trying to understand that full minute without the subtitles.  She asked herself what she needed to do to understand the remaining 20% that was still missing. She did listening training again and again and again. She started to see major improvement between 5 and 10 hours of work. She realized that her ear was ignoring certain sounds in the language. Finally she learned how to connect with those sounds and understand them and that changed everything.
In social situations it was hard to jump into a conversation and speak: Amy didn't feel comfortable in group situations to jump in with Spanish. She realized that people don't talk about serious matters like topics she had learned before. She realized that they talk about lighter things like family, friends, and they tell stories. She focused on learning how to add interesting details when she tells personal stories. You can do this by thinking about the last story that you told someone and try to think about it in English.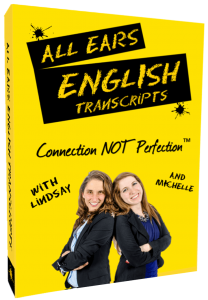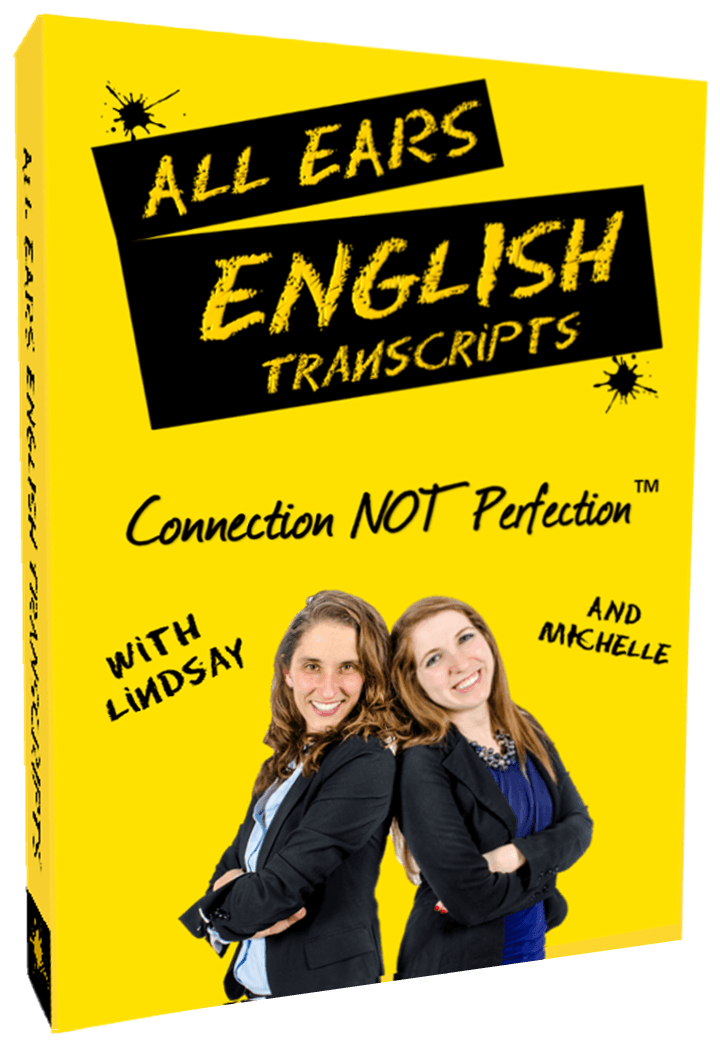 Make sure you understand every word you hear on All Ears English.
Bring your English to the advanced level with new vocabulary and natural expressions.
Get the transcripts from today's episode.
Learn to speak naturally with the American accent.
Click here to subscribe and save 50%
The takeaway:
Go beyond the surface.
Don't just say "my listening is bad!"
Instead you have to go beyond the surface and figure out exactly how to solve that problem.
You need to be a scientist when it comes to learning a language.
You need to look at the biggest obstacles that are holding you back and always try to look at the weakest skills that you have to build them up.
Try to balance out your skills so that you are at the same level in all four skills.
Amy's Bio:
Amy Whitney left her life in Canada to pursue a dream of living abroad to experience a new life, language, and culture of Mexico. Now Amy is helping English learners achieve their dreams to reach English fluency by helping them discover simple, yet effective ways of practicing their English speaking and listening skills to confidently communicate with real people in the real world. As a language learner herself that has struggled through the same process, her personal experience and insight is often very relatable and also inspiring for learners wanting to achieve the same results! Get a taste of some of her teaching style and lessons on her website: Real English Conversations
What questions do you have today?
Let us know in the comments below.