Do you get nervous or anxious when you have to make a phone call in English?
This is common for every language learner!
It is difficult to understand phone calls!
You don't have visual clues to help you understand!
In today's bonus, you'll learn native phrases for requesting clarification and repetition.
These are vital strategies you need for understanding phone calls at work.
You'll also get an invitation to our upcoming webclass!
You are cordially invited!
Jessica and Aubrey are hosting a webclass.
It will be July 24 and 26.
Choose the time that works best for you!
It's all about how to understand and be clear on the phone.
You'll get common vocabulary that natives use often on the phone.
You'll also learn strategies for understanding on the phone!
#1: Requesting clarification
You must expect to not always understand what is said on the phone.
There are a lot of reasons this can happen.
No visual cues
Poor reception
Sound issues
Background noise
You need vocabulary to be able to request someone to clarify what they said.
Okay, just to clarify real quick, ….
This phrase is very informal.
It leads to a relaxed connection between you and the person you are speaking to.
After this phrase, repeat what you think you understood.
Paraphrase it in simple terms.
If you didn't understand correctly, the person on the other end of the line will say.
No, that's not quite what I said. What I meant was….
Strategies Created By a Former Examiner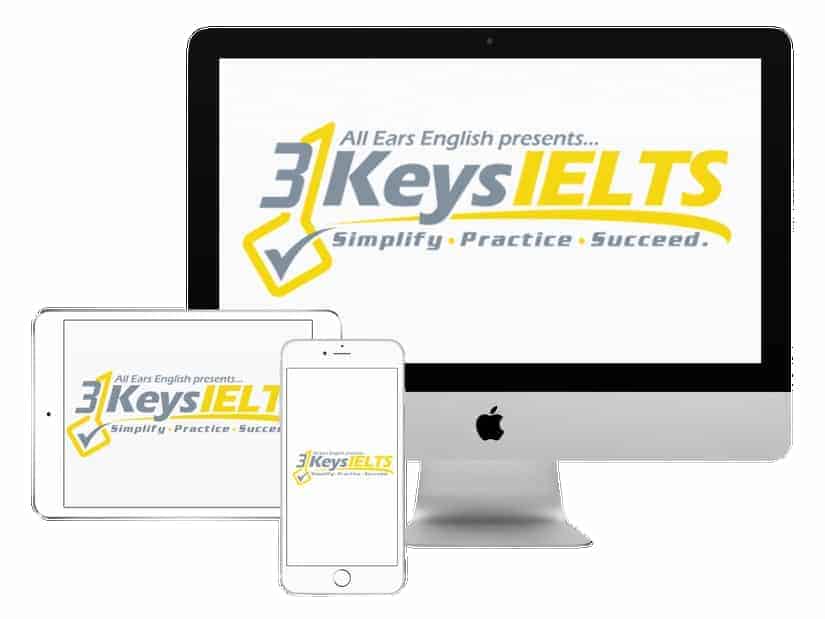 100% Score Increase Guarantee with our Insider Method

Are you ready to move past IELTS and move forward with your life vision?

Find out why our strategies are the most powerful in the IELTS world.

When you use our Insider Method you avoid the BIGGEST MISTAKES that most students make on IELTS.

Click here to get a score increase on IELTS. It's 100% guaranteed.
Why you shouldn't say, "What?"
You can't just say, "What?" all the time.
If you just say, "What?" they will repeat exactly what they said word for word.
This isn't helpful if you didn't understand the vocabulary or phrasing.
If you're unclear on one point, you must rephrase.
What you say will depend on whether you didn't hear correctly or didn't understand what was said.
Do you want them to repeat exactly what they said because you didn't hear?
Do you want them to clarify to make sure you understood?
#2: Requesting repetition
You will often need to ask someone to repeat what they said.
This is especially common on phone calls, where it's more difficult to understand.
There are very formal, unnatural ways to request repetition.
We don't speak this formally, even on a business call!
Do not say:
I did not understand. Can you repeat what you said, please?
Instead, natives would say this more informally.
Say:
Sorry, I didn't catch that. Do you mind repeating?
This is still a fairly formal way of speaking.
It is appropriate for anyone at work.
New clients
Colleagues
Employer
Asking for repetition informally
For someone you know well, you will speak much more informally.
With increased familiar context, we use fewer words and shorter sentences.
With family and friends, we use incomplete sentences.
Sorry?
Huh?
What?
What was that?
Whadyasay? (What did you say?)
These would be inappropriate in a professional context.
Instead, use a native, informal phrase.
Native, interesting language helps you build trust
"I didn't catch that" is an idiom.
It makes your vocabulary interesting and native.
It hits the exact tone you need to build business relationships.
It helps people trust you.
If you speak too formally, it's difficult to build and strengthen business connections.
Relationships will stay surface-level unless you use native phrasing.
Takeaway
When you are prepared with the language you need, phone calls are much easier!
Everyone listening today is going to have to speak English on the phone.
It's more difficult!
You need strategies and you need to know the language to use.
To sign up for our webclass, go to allearsenglish.com/phone.
We'll teach you the vocabulary and strategies you need to make successful phone calls!
What questions do you have from today's episode?
Please leave a comment below.