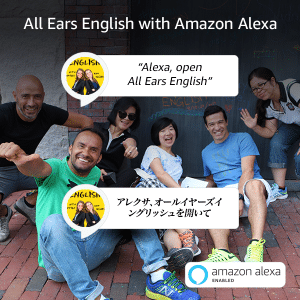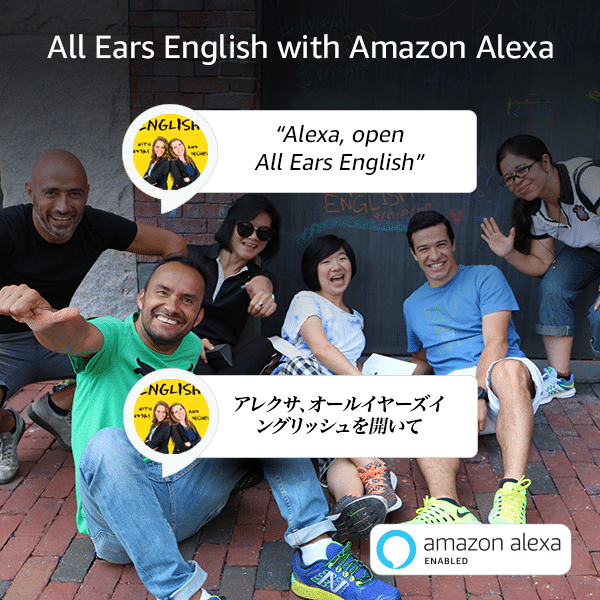 Today we have a special announcement!
There is a cool new way to listen to All Ears English if you live in the United States or Japan.
You can now listen to All Ears English on the Amazon Echo Alexa device in your home.
You can say "Alexa, open All Ears English" and you can listen to any episode.
Why should you listen to AEE on Amazon Echo?
You can listen in the kitchen with your family while you are cooking dinner.
You can listen in the bathroom while you are brushing your teeth.
You can listen in the living room while you are relaxing with your family.
How to use Alexa:
Enable the All Ears English app using your app on your phone

Say: Alexa, Open All Ears English or in Japanese: Alexa, All Ears English wo hiraite.

Say: Play the current episode or in Japanese: Saishin no episode wo saiseishite.

Say: Play episode 728 or in Japanese: Episode 728 wo saiseishite.
What are the coolest things about the skill?
You can listen to all AEE episodes
Alexa will remember where you stopped listening and let you resume there
Alexa will tell you when there is a new episode published
You can ask for categories including business English, pronunciation, bonuses, phrasal verbs, conversation skills, vocabulary, and more
Guest Bio: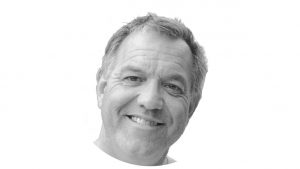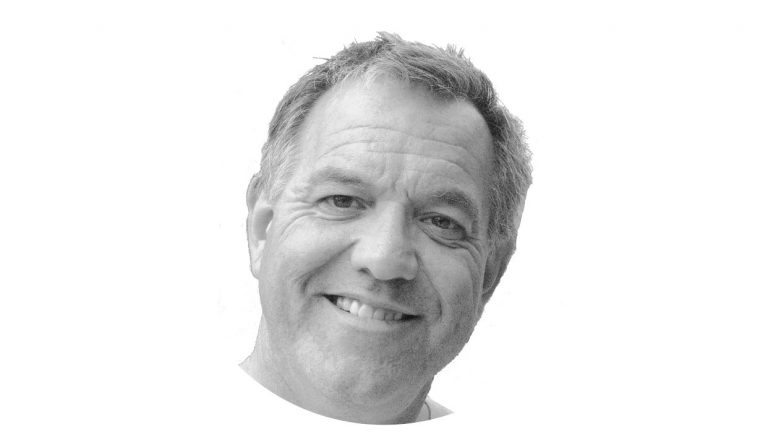 Tom is an Alexa Skill developer based in Georgia, USA.
Go here to view Tom's work on his website or search for Tom Bruner on Linked In.
Tom Bruner is a software developer and maker residing in the Atlanta, GA Metro area. Tom's primary focus is Alexa Skill development and hardware and software design for IoT projects.
His background in electronics and interest in music helps keep him busy with various other projects, including mixing sound for bands, vintage tube amplifier restoration and guitar effect design and construction. He has been known to occasionally been invited on stage to play a song or two.
Go listen to All Ears English on Amazon Echo with Alexa!
Leave a comment in this post if you have a question.