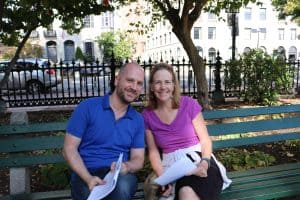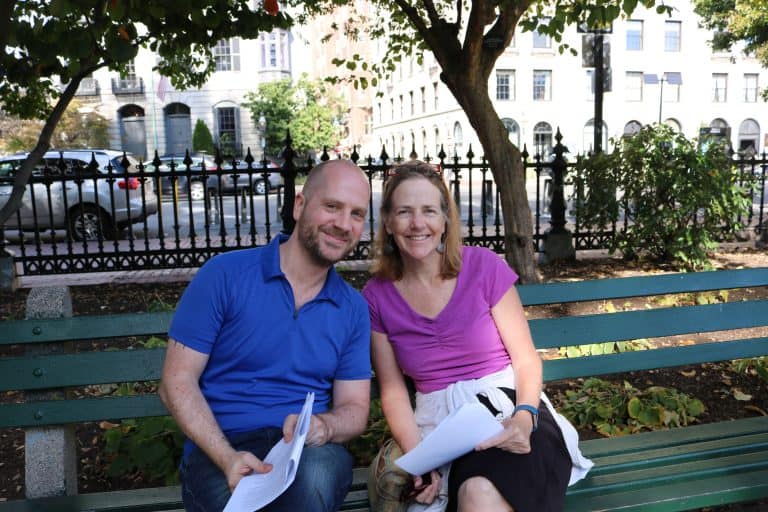 Would you like to have a chance to speak with native speakers and meet local people in Boston?
Today we are talking about our Urban Immersion Adventure in Boston and New York which will be offered this summer.
If you are a student in this program then you get to speak in deep conversation situations with native speakers for at least 1/3 of your time in the weekend program.
Today we have Carole on the show who is one of the native speakers in our Boston program.
Today you'll meet Carole, learn about the Boston accent and you'll find out why this program will push your English confidence to a new level.
How was Carole's experience as a native conversation partner in the program?
In Carol's opinion, becoming a conversation partner is such a great way to meet people from other countries.
It can be challenging to live in another country for those who have been through it.
People are speaking a totally different language but immersing yourself in it can be a great way to learn.
Anyone who has been through that knows that getting immersed into the local culture and learning the language is a great teacher.
It's not easy but it pays off!
What do we do in the Urban Immersion Program?
The "Getting To Know You" Happy Hour on Thursday evening is great for meeting new people and starting to talk about things.
At the end of the program, we spend time focusing on the Boston accent and how it sounds different from other accents in the US.
This program is comprised of speaking challenges. These challenges are great ways to learn the language and push yourself to be more articulate and spontaneous.
Even though they can be hard, they force you to learn the language and make it your new normal.
Movies from Boston:
One of the assignments was to watch "Good Will Hunting" before you come for the program.
It's a great way to see that thick Boston accent at work and try to understand it.
This can be challenging, but it's a great way to immerse yourself in a culture that has an accent like this.
Advice for students who come into this program to speak with natives is to:
When trying to speak with natives, try to relax and have fun.
Learning a new language is challenging, but the people who are there to help are very patient.
Laugh as you learn and enjoy the process.
Don't worry about mistakes and have fun!
Takeaway:
Today you have met of the native speakers who will help you build confidence if you join us in Boston this summer.
If you are unsure, a city like Boston has many different accents and languages being spoken here.
Go for the challenge and sign up for the Urban Immersion Program.
Hurry and sign up now before prices go up again!