What can you do if you get an unexpected question on IELTS Speaking Part 3?
You need strategies to avoid hesitation and show your fluency!
There are many things you can say to share that you haven't thought about something before.
Today you'll learn 3 filler phrases that are perfect for questions that are out of left field.
No statistics needed!
You're not graded on your specialized knowledge.
You don't have to share statistics.
However, you have to have something to say.
You need to be ready to share an opinion on any issue.
You have to have vocabulary specific to the topic.
Today's question
We received a listener question about unexpected questions.
This can especially happen on Speaking Part 3.
About part 3 , sometimes we have no idea of the questions .

Is there any strategy by which candidates can deal with them? For me it was fashion and environment 2 years ago.
We'll share 3 filler phrases today that will give you time to think of something to say.
Strategies Created By a Former Examiner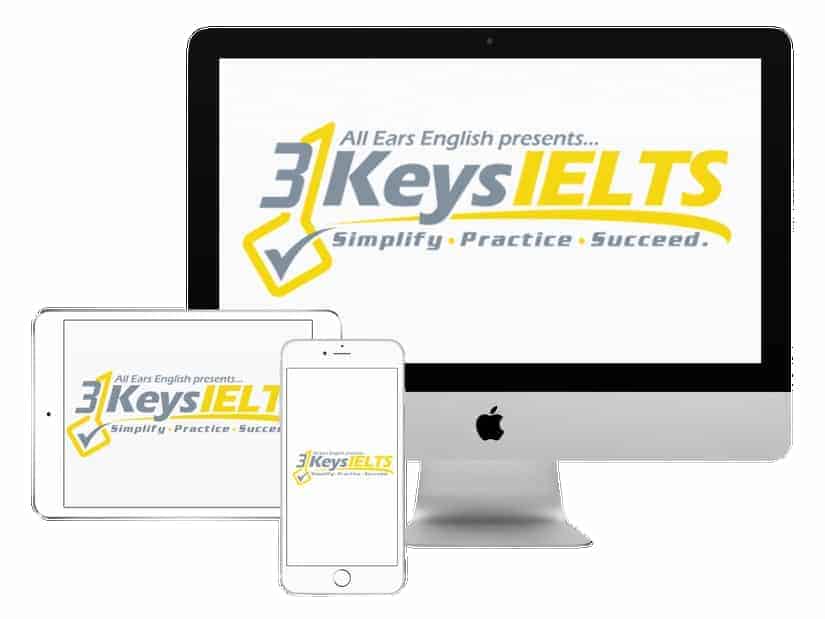 100% Score Increase Guarantee with our Insider Method

Are you ready to move past IELTS and move forward with your life vision?

Find out why our strategies are the most powerful in the IELTS world.

When you use our Insider Method you avoid the BIGGEST MISTAKES that most students make on IELTS.

Click here to get a score increase on IELTS. It's 100% guaranteed!
#1: Hasn't crossed my mind
Ideally, use idiomatic language in your fillers!
This way you can practice these in advance.
You'll say them at the beginning of difficult answers to give you time to think.
Wow. Honestly, this question has never crossed my mind. Let's see, what I CAN say is…
cross my mind: to think about
To say something hasn't crossed your mind means you've never thought about it.
#2: Stumped me
A great idiom to include in a filler phrase is 'stumped.'
Well, I knew Part 3 would be hard but you've really stumped me! What I do know is…
stumped: baffled; puzzled
If you're not sure how to answer or what you think, this is a perfect way to buy time!
Don't be afraid to admit that you're stumped!
#3: Out of left field
Many sports idioms are perfect for IELTS.
A great one for filler phrases is 'out of left field.'
out of left field: strange, odd
Oh, gosh, that question is sort of out of left field. I suppose…
This filler should be reserved for very strange questions.
If you're asked something that is pretty standard, it will seem odd if you say this.
Bonus filler phrase
The easiest way to use these will be to share that you haven't thought about something a lot but should.
For important topics such as kids using technology or environmental issues, we should be thinking about these things.
However, you may still need a moment to collect your thoughts.
Don't be afraid to admit that you should be thinking about the topic more often.
This should cross my mind more often!
You're not scored on your intellect or your ability to share statistics.
You're scored on your fluency!
You need to be able to say something.
Where to use these on IELTS
These will be especially useful on Speaking Part 3.
Questions are often about questions that affect society.
They may be about issues you're not as familiar with.
In the episode, Jessica and Aubrey provide sample answers to the following questions:
Why do women like to go shopping?
Why are people willing to spend so much money on haute couture?
What is an environmental problem in your country?
Listen to these samples and then practice providing your own answer.
Takeaway
You need filler phrases on the IELTS exam!
There's a good chance you'll be given a question or two that stump you.
Your Fluency score will go down if you pause or hesitate before answering.
Be ready with something to say while you think of your answer.
Today's filler phrases are perfect for odd or difficult questions.
For all the strategies you need, sign up for our online IELTS course!
What questions do you have from today's episode?
Please leave a comment below.