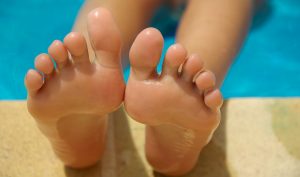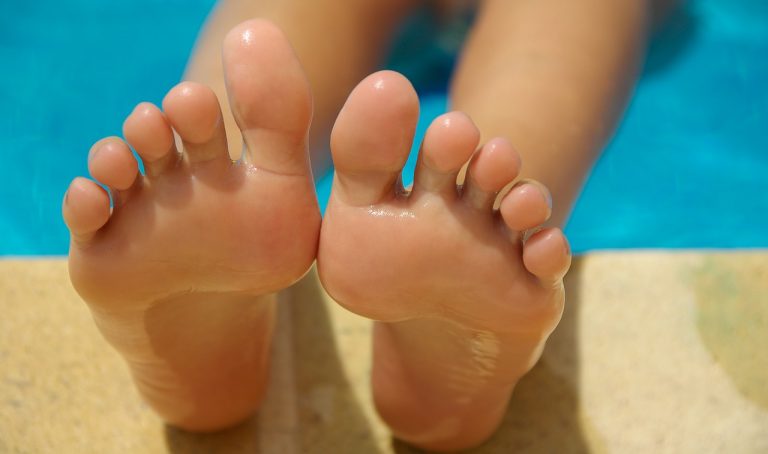 Do you sometimes stub your toe or hit your funny bone and you want to use a curse word in English?
Maybe you want to try a different word to sound more polite in these situations?
Today we'll show you some alternative phrases to use so that you have more words in your toolbox for these kinds of moments.
Here is a quick role play:
L: So hey Michelle how was your weekend? What did you do?

M: bang Ouch! Darn it I just banged my knee on the chair. Sorry didn't mean to interrupt.  go ahead.
In that little role play what happened?
What word did I use to express that I was mad at myself?
I used "darn it!" which is more polite than using a curse word.
Today we have a listener who asks us what words and expressions he can use to convey when something like that happens without using a swear word.
These are interjections.
We have done another episode on interjections, but those are more about how to use them to support the speaker which is a huge skill for connection.
Here is the question from our listener:
Hi guys!

My name is Eduardo and I'm from Monterrey, Mexico. I've been listening to your podcast  for 6 months and I just love it.I know you guys don't swear or use offensive language on your podcast but I have a question. As a not Native English speaker, using swear words might not be as taboo since I didn't grow up listening to them or even using them. So, sometimes (I have to confess)  I use them , for example, when I hit my foot with my desk, or when I pinch my finger with a staple.

Maybe because in my mind those words don't sound as bad as they actually are.  At least not as bad as if I was wearing in Spanish.

Does that make sense? Anyway, my questions is: what other words or expressions could I start forcing me to use  when one of those little painful or frustrating things happen to me. I mean expressions not as ugly as swearing but that don't make me sound old fashioned. Thank you very much!

-Eduardo
Great question!
Actually the reason we don't swear on our podcast is that we don't regularly swear in conversation so it's not natural to us and we want to show you our natural English, but if you get into our course, The Secrets of the Connected Communicator you will be able to learn swear words and how to use them.
In the course we do a whole lesson where we interview a tattoo artist in Portland and a huge part of his interview had swears from him so we break down the swears and show you how to use them.
So today we're looking for alternatives to swears for the time when we " stub our toe" or:
Bang your knee

Spill your drink

Burn your hand
What to say:
Dang it

Darnit it

Gosh darn it

Ouch

Sugar (instead of the sh-word)

Others??

Shoot

Crap- another level
Takeaway:
Sometimes these alternative words that we have taught today will work, but sometimes in those moments when you stub your toe and you are in pain it might be okay to swear.
It depends on who's around and how you want to present yourself.
What quesions do you have from today?
Let us know in the comments below.