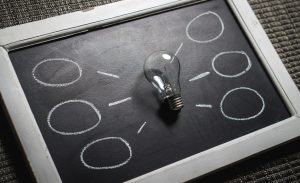 Do you ever listen to native English and think that you hear a pronunciation mistake?
This happened to one of our listeners. He listened to one of our episodes and thought that the way we pronounced a word sounded wrong.
Today we'll dig into it and see if we really made a mistake or if it was just an example of fast native pronunciation.
Here is the letter from the student:
"I'm in episode 142, but whenever I listen to Ms. Gabby's speech at first of each episode, I ask myself why in first episodes ( 1 to 77) she said (or I heard she said) "will you finally gets (s??) a real native conversation…?". After the episode 78 I've been hearing correctly "will you finally get a native conversation?…".

Yours sincerely- Alireza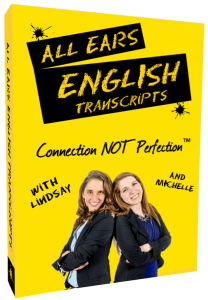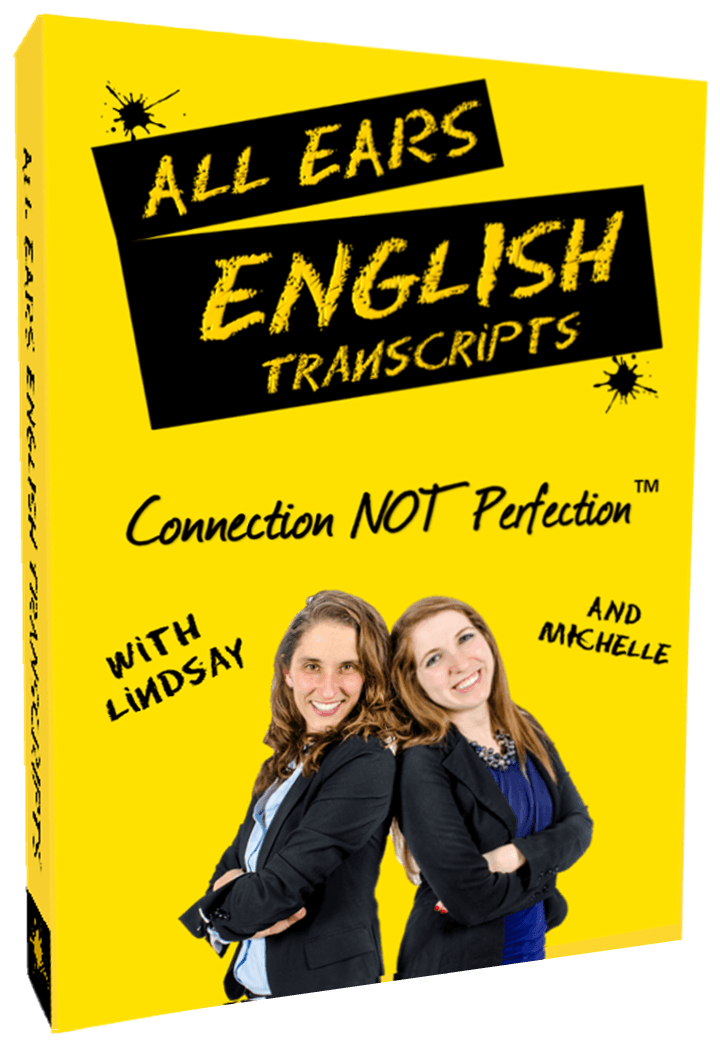 Make sure you understand every word you hear on All Ears English.
Bring your English to the advanced level with new vocabulary and natural expressions.
Get the transcripts from today's episode.
Learn to speak naturally with the American accent.
Click here to subscribe to the transcripts and save 50%
Breaking Down A Common Source of Confusion
In the example referenced, it does sound a bit confusing.
It was not a mistake. It sounded like a mistake because of fast talking and the way that she pronounced that particular word.
Listen to the episode for a more thorough breakdown of the word.
Catching a mistake like this shows that the listener is quite advanced and picking up on these little speaking issues.
These sort of issues can come up often because people have a tendency to talk fast, and that can make it hard to understand sometimes.
You want to go into conversations ready for fast talking and other issues that may come about when you are speaking with a native.
One Word Can Make A Huge Difference
These issues are common, but what we want to focus on today is the word "finally"
Finally means at the end, especially after a long time.
There are several instances where you might use the word "finally" and they all work well in conversation.
It could be used to indicate frequency or after a struggle or difficult time

"I tried to fall asleep for hours and couldn't, but I finally fell asleep around 2 am."

It can be used as an exclamation to indicate a larger expression. It is often used alone in this case as part of a conversation.

"I finished watching all of the episodes of Friends that I've been trying to get in. Finally!"

It can be used to indicate that something took a really long time

" I don't know what took you so long, but I'm glad you're finally here."

It can be used to indicate the last or end of points in a long conversation or presentation

"Turn right, then left, then finally right again. Then you'll be at my house."
Similar Words That Can Work Well
There are other words that can be substituted for finally, and they all work well.
These substitutions can be a nice way to mix it up in conversation and try different options.
Practice using these as they can help you in everyday conversations and can of course expand your vocabulary.
Eventually: This is like finally but with more of an impact because it can show something a bit more dramatic or more in depth

"I couldn't find my purse after looking everywhere. I eventually found it–I had left it in my car!"

In the end: Not used quite as often, it's a bit more formal sounding and therefore it's less common. It could be less about an ending after a while.

"We spoke for a while and went back and forth. In the end, we decided to end our relationship."

After awhile: It may not be the end, and so this can be used if there is uncertainty or if there isn't as much of a deadline is attached to the situation.

"After awhile we decided to take a break and get some pizza."

It took you long enough! This is a bit sarcastic and may border on rude, but it's quite common. It's used to indicate that there was a longer period of time associated than expected.

"I waited for you to get to the restaurant for what felt like forever–it took you long enough!"

That took forever! This is another common phrase that is a bit more sarcastic in nature. Just be careful about how you use it so that it doesn't come across as rude.

"I stood in line for what felt like hours. That took forever!"
It's important to connect with people using these phrases/words.
These can be great ways to express frustration or just make your stories more captivating.
Takeaway
These are more interesting than saying "then" or "the last thing" or something like that.
It helps the listener follow the story AND it expresses a feeling.
You want to try practicing saying these because they work well in everyday conversations.
This is how you expand your vocabulary, but also how you make great connections.
If you have any questions, please leave them below in the comments section.
We'll get back to you as soon as we can.
Are you taking the IELTS Exam this year? Learn more about our 3 Keys IELTS Course here.