Today you will learn vocabulary regarding government regulations.
These are perfect for Writing Task 2 and Speaking Part 3.
Practice using them to score a 7 or higher on test day.
When brainstorming solutions or reasons for Task 2, the easiest answer is often government intervention!
This is a good strategy for Task 2 brainstorms.
For other strategies for IELTS, sign up for the 3 Keys IELTS Success System!
Conversations & Coffee clip
In today's episode, we provide a clip from one of our group conversations.
These have 3-4 speakers from the All Ears English team.
They are great for practicing Listening skills.
You'll hear natural tone, pitch and vocabulary.
It's also a topic that can come up on IELTS, whether sugary drinks should be regulated.
You can subscribe to receive these weakly conversations at allearsenglish.com/fast.
#1: Jack / Jack up
Lindsay says, "Why not just jack the taxes?"
This is slang for something being increased.
jack up: phrasal verb for increasing
It has a negative connotation.
You wouldn't say, "My salary got jacked up."
This is used exclusively for things you don't want to be increased!
Strategies Created By a Former Examiner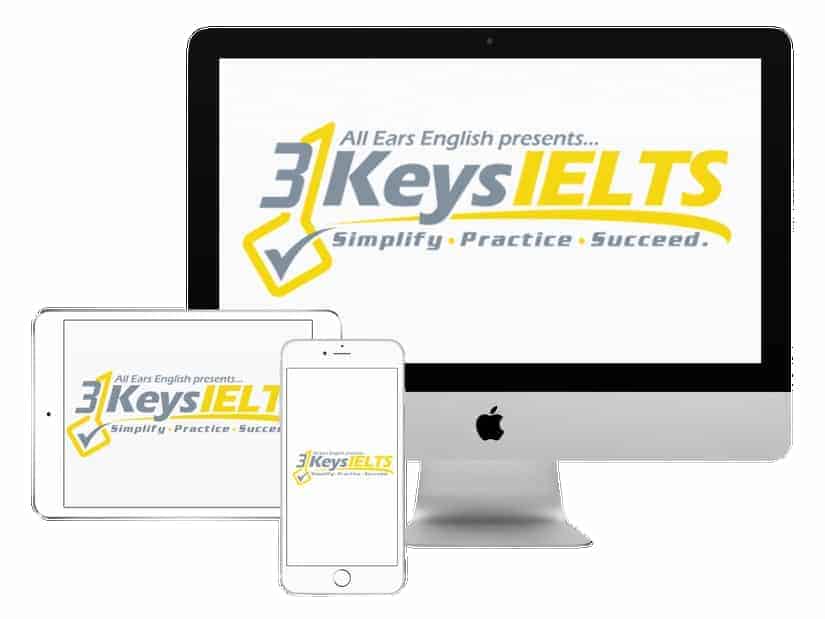 100% Score Increase Guarantee with our Insider Method

Are you ready to move past IELTS and move forward with your life vision?

Find out why our strategies are the most powerful in the IELTS world.

When you use our Insider Method you avoid the BIGGEST MISTAKES that most students make on IELTS.

Click here to get a score increase on IELTS. It's 100% guaranteed!
#2: Regulate
We do hear students use the noun form, regulation.
However, this is not commonly used as a verb so it's higher level.
"I think the governments should regulate this by prohibiting the amount a person can purchase."
With vocabulary like this, you need to practice using it!
In the Facebook group
In practice essays
Responding to Speaking questions
In personal coach classes
Don't take risks on exam day!
#3: PSA's
This acronym stands for Public Service Announcement.
PSA: A message that is in the public's interest
These are usually posted or shared by the government.
They can be commercials on television or billboards.
This is great for Problem/Solution essays.
#4: Glamorize
Glamorize (verb): make something look appealing when it's not
Use this on Task 2 to describe something harmful that shouldn't be encouraged.
This has a negative connotation.
Glamour (n.): attractive, exciting, appealing qualities
Glamorous (adj.): attractive, exciting, appealing
The noun and adjective both have a positive connotation.
Band 9 IELTS Education Vocabulary
You also need to know how to describe education.
For a 7+ on the IELTS Speaking Vocabulary score, you have to use high level, topic-specific vocabulary.
Today's vocab and idioms are perfect for any question about education.
Curriculum: The topics included in a course of study
Compulsory: required, mandated; something that must be done
Hit the books: study Pass with flying colors: succeed
These idioms and high level words can help provide the high level vocabulary you need for 7+!
Watch the video now!
Takeaway
There is a good chance you will discuss government regulations on Writing Task 2 and Speaking Part 3.
You need to be ready with high level vocabulary!
Practice using today's phrases so you are ready on test day.
Be sure to use them in the correct context.
Always learn new Vocabulary with context!
For more IELTS strategies, sign up for 3 Keys IELTS!
What questions do you have from today's episode?
Please leave a comment below.