How can you stay motivated while you study for IELTS?
This is especially difficult if you have taken the exam multiple times.
Sometimes staying motivated is the biggest battle!
It's vital to enjoy your study so you stick to it.
Today we answer 2 listener questions.
We share strategies for how you can stay motivated!
For all the strategies you need on IELTS, sign up for 3 Keys IELTS!
Seek out entertainment you enjoy in English
Whatever you're watching or listening, do it in English!
Podcasts
Television
Movies
Books
Aubrey shares that her favorite Broadway show is coming to theaters!
It's called In The Heights and is a story of immigrant families in New York City.
If you enjoy what you're watching or listening to, you will stay motivated because you enjoy it!
Question #1: Essay timing
Our first question comes from Layla.
Hi! I still can't finish my essays in the allocated time. Any tips? I am so slow!
This depends on how soon you are taking the exam.
You have to learn to write a high-scoring essay before you start timing yourself.
Otherwise, you'll panic and won't do well anyway.
How to time your essays
When you start timing yourself, do it step-by-step.
Start by focusing on perfecting the brainstorm.
Get 5 Tasks 2 topics and brainstorm each one in 8 minutes.
If you can't do it in 8 minutes, practice until you can get the time down.
You need to get to the point where you can brainstorm in 5 minutes.
Make sure you are brainstorming only enough for a paragraph, with connected ideas.
Ideas must connect to each other and to the question.
Strategies Created By a Former Examiner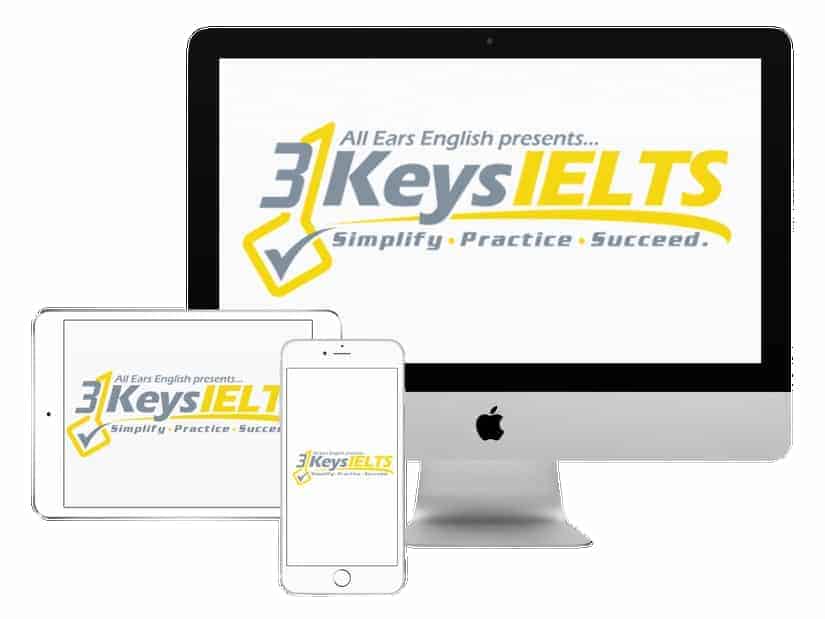 100% Score Increase Guarantee with our Insider Method

Are you ready to move past IELTS and move forward with your life vision?

Find out why our strategies are the most powerful in the IELTS world.

When you use our Insider Method you avoid the BIGGEST MISTAKES that most students make on IELTS.

Click here to get a score increase on IELTS. It's 100% guaranteed!
What if you're unsure about your examples or details?
Make sure they are logical.
They must be tied to the topic directly and support your reasons.
If you're unsure, you can ask us in the 3 Keys Facebook group.
You may write an essay and have no idea what score it would get!
You need to understand the IELTS scoring system.
You may also need feedback from IELTS experts like us!
#2: Motivation
This next question is from Jeffrey.
How can I stay motivated when studying?

IELTS is really super duper depressing for those who have taken the test several times.
This is so true, as it is so frustrating to not get the scores you need!
Make sure you are reading and listening to things that engage you!
Your study should be fun and you should look forward to it!
Timing and motivation
Also, follow this same strategy regarding timing yourself!
Don't time yourself at first so that you don't get frustrated before you're ready.
First, write essays without timing.
Then, get feedback so you can improve!
Once you start timing yourself, always include 5 minutes to check your essay.
Every step will raise your score.
Takeaway
There are specific strategies that can help you get the score you need on IELTS.
Two of these discussed today can help you be ready for IELTS!
First, use timing strategies and take it one step at a time.
Second, make sure your study is engaging and interesting.
This way you will stay motivated with your IELTS study.
Don't walk before you can run, as this is demotivating.
If you want to know the score you'd get if you took IELTS today, take our free 2-minute quiz!
What questions do you have from today's episode?
Please leave a comment below.