You might be perturbed if you read the dictionary definitions of the word "upset."
It is vital that you understand and can use vocab for describing being upset.
There is a good chance you'll be sharing a time you were upset on IELTS.
You might be asked to describe an upsetting situation on Speaking Part 2.
Part 1 might also include questions where you can share something that made you feel upset.
Today we'll share higher level synonyms for this useful adjective.
"Upset" is a common, band 6 word that means upset or sad.
Many parallels can be used instead to boost your Vocabulary score!
#1: Problematic runaround
Aubrey shares frustrations she's experiencing with government agencies.
She found it problematic.
Problematic: Difficult; causing problems
This is a high level, impressive adjective.
You all know the noun "problem."
A high level parallel is "troublesome."
Runaround: difficult treatment where someone is evasive or avoids helping
No one is helping you and you're wasting your time.
You are trying to solve a problem and it isn't getting solved.
#2: Bothered
We use this adjective when we are irritated or annoyed.
It has a more specific meaning than the general "upset."
Bothered: something is bothering you or irritating you
If you're asked about your house, you could describe being bothered by neighbors.
I'm always bothered by my upstairs neighbors; it's so aggravating!
Bothersome: adjective for something that annoys you; synonym for aggravating
Strategies Created by a Former IELTS Examiner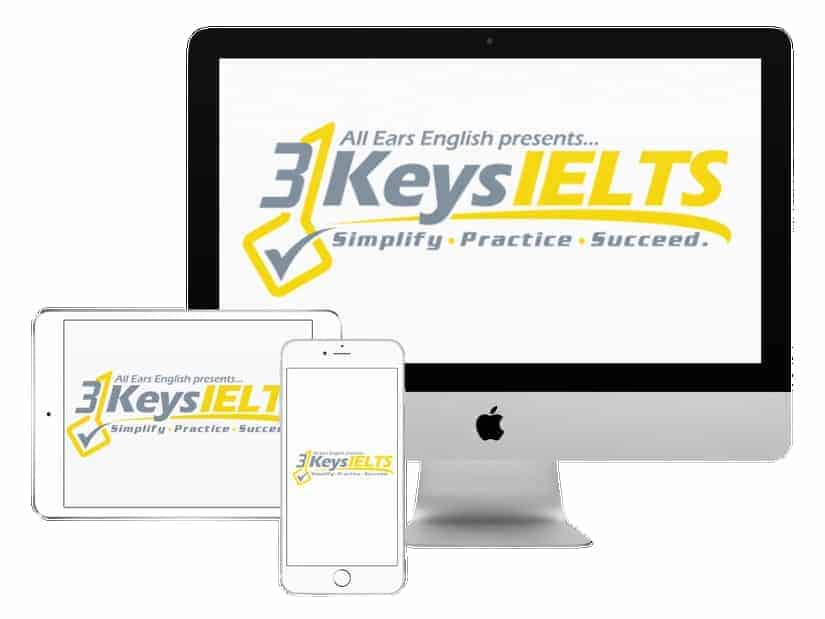 100% Score Increase Guarantee with our Insider Method

Are you ready to move past IELTS and move forward with your life vision?

Find out why our strategies are the most powerful in the IELTS world.

When you use our Insider Method you avoid the BIGGEST MISTAKES that most students make on IELTS.

Click here to get a score increase on IELTS. It's 100% guaranteed.
#3: Perturbed
This is more extreme to the point where you're getting angry.
Use it for something more serious, where you're really frustrated.
A common Part 1 question is:
How did you get to the testing center today.
The bus driver was rude and traffic was crazy.

I was sure I was going to be late, and I started feeling really perturbed.
#4: Rattled
Things are out of sorts!
Think of a baby rattle, which is a toy they shake.
We use this when something unforeseen happens.
It surprises you in a negative way and you feel shaken.
Problems with studies
Problems at work
I'm a bit rattled today, because the bus was late picking me up!
It is interesting and uncommon, so it fills that requirement of higher level vocab.
#5: Devastated
This is a very extreme form of being upset.
Something is ruined for you if you feel devastated.
Very bad news leaves you feeling devastated.
If you got fired
A natural disaster
It is a perfect vocab word for Speaking Part 3 when describing environmental issues.
The planet is being devastated by pollution and global warming.
Devastation: noun form for something ruined or destroyed
Houston experienced horrid devastation after the recent hurricane.
Though this is a useful word for describing personal tragedy, you want to avoid this on IELTS.
You don't want to become emotional and be unable to control your voice.
#6: Dismayed
This means you are disappointed.
We use the less informal, slang parallel "bummed."
I was really bummed about that.
A higher level, more formal way to say that is:
I was dismayed by the clothes I bought online.
Pain in the neck: Idiom for something bothersome
I had to return them and pay shipping. It was a pain in the neck!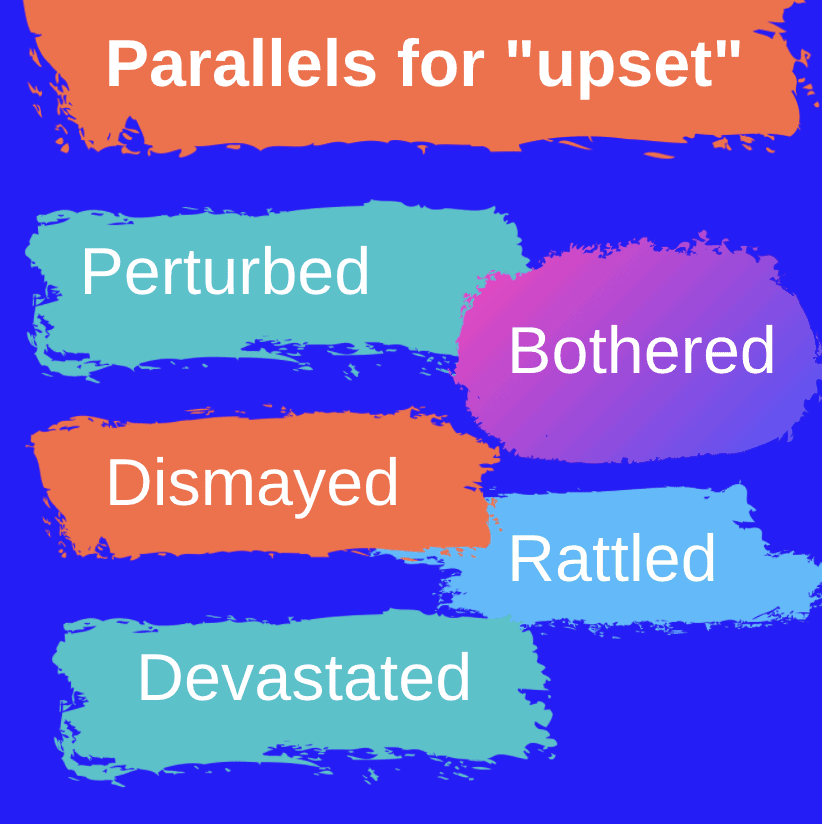 Sample answers describing traffic
One difficult situation you may need to describe is heavy traffic!
In today's video, Aubrey answers two IELTS Speaking Part 3 questions:
What is traffic like in your city?

How can cities decrease traffic problems?
She uses vocabulary from her previous video to answer these questions.
Practice using this high-level vocabulary in your own sample answers!
Watch the video now!
Takeaway
Don't shy away from talking about negative experiences on IELTS.
This is a native, natural thing to do.
You need high level vocabulary to describe being upset, frustrated and angry.
Today's parallels each have meaning, so learn them in context.
Add them to your Vocabulary notebook with an example sentence.
Practice using them when answering IELTS Speaking practice questions.
This way you'll be confident and ready on test day!
For every strategy you need for the IELTS exam, sign up for 3 Keys IELTS!
What questions do you have from today's episode?
Please leave a comment below.