IELTS Listening audio contains a variety of accents in English.
You need to be familiar with all of them!
You will likely hear accents from countries such as England, Australia, and New Zealand!
Today we share recommendations for TV shows and movies.
These will help you understand the New Zealand accent while having a good laugh.
Amazing student scores!
Congratulations to 3 Keys student Clara!
She rocked IELTS with amazing scores!
If you want the course that helped her get these scores, sign up for 3 Keys IELTS!
The Kiwi accent
English speakers from New Zealand have one of the heavier accents.
You can also call the people and accent Kiwi.
This comes from the kiwi, a native flightless bird, and the state symbol of New Zealand.
If you aren't familiar with this accent, you may have trouble understanding it.
This will be problematic on test day, as IELTS Listening audio often contains the Kiwi accent.
It is vital that you listen to it and get used to hearing and understanding this accent.
Today we'll provide resources that will help with this!
#1: Flight of the Conchords
This is an HBO show about a band in New Zealand.
They're a comedy folk band.
They built a show around their songs.
The three main actors all have New Zealand accents:
You can find their music videos and scenes from the show on YouTube as well.
Both their music and the show are so funny!
Strategies Created By a Former Examiner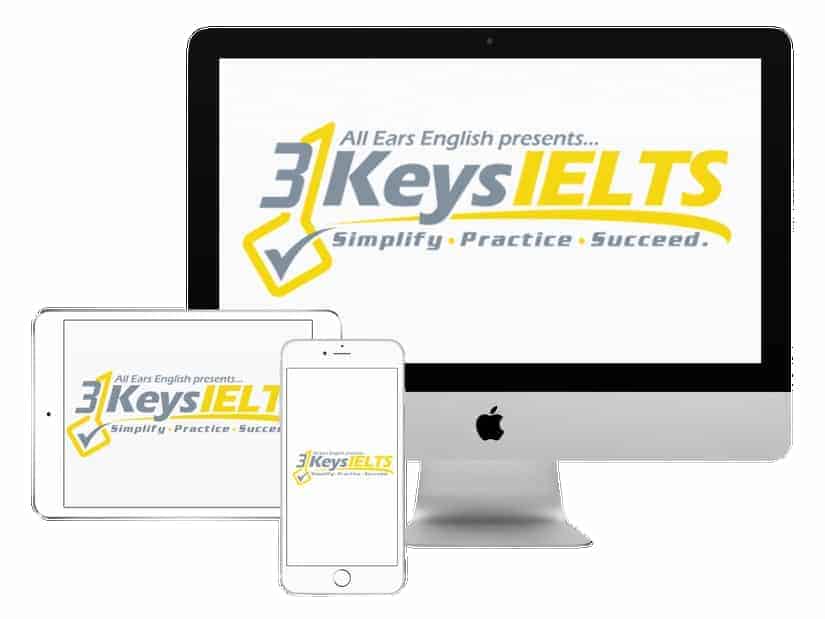 100% Score Increase Guarantee with our Insider Method

Are you ready to move past IELTS and move forward with your life vision?

Find out why our strategies are the most powerful in the IELTS world.

When you use our Insider Method you avoid the BIGGEST MISTAKES that most students make on IELTS.

Click here to get a score increase on IELTS. It's 100% guaranteed!
#2: Jemaine Clement voice work
His voice is featured in many animated films.
Mr. Universe in Steven Universe
Tamatoa (crab) in Moana
Nigel (white cockatoo) in Rio and Rio 2
He has been in several other films, including Gentlemen Broncos.
He also directed and starred in the hilarious film What We Do in the Shadows.
#3: What We Do in the Shadows
This is a mockumentary about vampires in New Zealand.
mockumentary: satire in the form of a documentary
Jemaine plays one of the main characters, Vladislav the Poker.
It is also directed by and stars another New Zealand actor, Taika Waititi.
Rhys Darby also stars as a werewolf.
The writing is incredibly clever and witty.
It was then reimagined as a series on Hulu by the same name.
#4: Taika Waititi
In addition to What We Do in the Shadows, this New Zealand actor has directed and starred in many popular films.
He directed Thor Ragnarok and was the voice of Korg.
He is also directing the upcoming Thor: Love and Thunder.
With Chris Hemsworth as Thor, you also get to hear the Australian accent!
Free Guy is a film that is currently in theaters and stars Ryan Reynolds.
It also stars Taika Waititi as the villainous Antoine.
It's a very funny and entertaining movie.
Most the accents are American, but Taika Waititi uses his Kiwi accent.
#5: Rhys Darby
This Kiwi actor wasn't just in all these movies and TV shows with Jemaine Clement.
He is also a comedian who has amazing stand-up specials.
They are all available to stream on Amazon.
You can also find a lot of his standup on YouTube.
Just search his name to find the clips.
He is a very physical comedian, which gives you context.
This makes it easier to understand for language learners.
#5: Wellington Paranormal
This is also a mockumentary.
It's about two police officers in Wellington, New Zealand.
They investigate supernatural crimes.
It is hilarious!
Whereas many of the shows we recommended have a few Kiwi actors, this is filmed in New Zealand so everyone uses this accent.
#6: The Breaker Upperers
This comedy also features Kiwi accents!
It is about two friends who were cheated on by the same man.
They start a business to break up couples.
Jessica highly recommends it as a very funny show!
Takeaway
It is vital that you understand all the different English accents.
You could hear any of them on IELTS Listening!
There are so many great comedies that feature the Kiwi accent!
Today's recommendations have two benefits.
Not only will they help you understand the New Zealand accent, but they are guaranteed to make you laugh!
For more strategies for IELTS Listening and every part of the exam, sign up for 3 Keys IELTS!
What questions do you have from today's episode?
Please leave a comment below.