Today you'll learn how David boosts his IELTS scores by whole bands!
David needed to get high IELTS scores to study his Masters Degree in Business.
At first, he tried to pass the TOEFL Exam. After trying 4 times and still missing the needed score, he decided to go for IELTS.
David noted that TOEFL Reading is way more difficult than IELTS, in which you just need our 3 Keys strategies to get the answers in a straightforward manner.
Also, on TOEFL, you have to talk to a computer, which is very odd, as compared to IELTS where you talk to a real person, face-to-face.
The first time he took IELTS, he didn't quite reach the needed marks, either, so he decided to get into 3 Keys IELTS and followed the 60 day plan.
Strategies Created by a Former IELTS Examiner!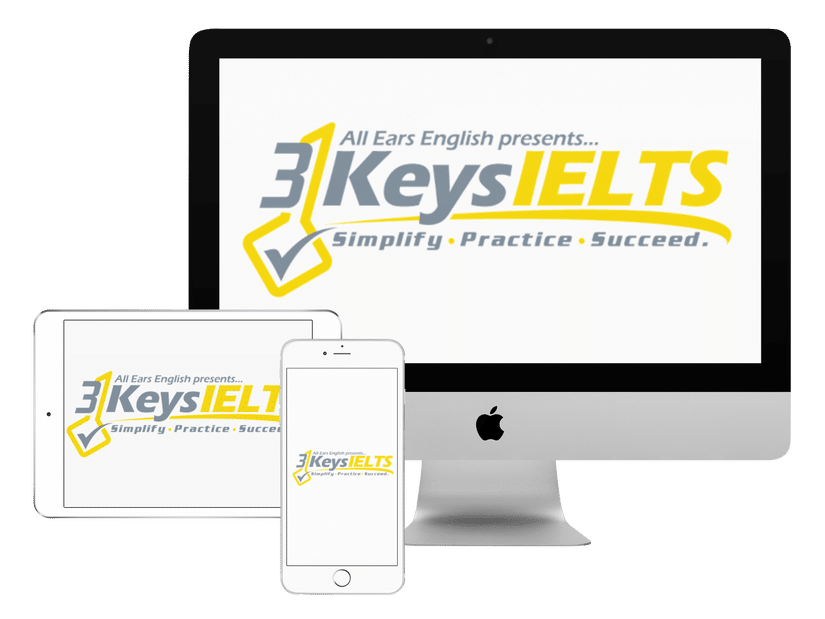 100% Score Increase Guarantee with our Insider Method

Are you ready to move past IELTS and move forward with your life vision?

Find out why our strategies are the most powerful in the IELTS world.

When you use our Insider Method you avoid the BIGGEST MISTAKES that most students make on IELTS.

Click here to get a score increase on IELTS. It's 100% guaranteed.
He raised his overall score to a 7. His Speaking went from 6.5 to 7.5, and Writing went from 5.5 to 6.5.
Now, before taking our course, David had studied in English and was already pretty fluent. However, he still only got a 6.5 on Speaking.
To increase Speaking by a whole band, he needed a much wider range of vocabulary. He recommends an app called AnkiApp. Daily English is not enough!
David developed his vocabulary by learning the words Jessica teaches in the course, as well as reading and listening to a wide range of topics.
Also, while you're watching videos and films, you can always turn on the subtitles if there's a new word you want to learn.
Now, how did he increase his Writing score by a whole band?
He worked very hard! He studied all Jessica's models, sentences and vocabulary in the course, and took a lot of notes.
Additionally, he thought a lot about structures and word order while he was reading.
Want more natural English?
Click here to follow us on Instagram, all_ears_english.