Today you'll learn three difference between IELTS Speaking and Writing, plus some academic vocabulary.
Don't forget to sign up for our webclass– how to become a magnetic English speaker! Click here to grab your spot for this amazing September class!
Contractions
One of our amazing students in our 3 Keys Facebook group recently asked if it was OK to use contractions in Speaking Part 3.
This part of the test has to be formal. It's not like we talk in real life!
To be formal, but still natural, we recommend using a mixture.
Try to begin your Speaking Part 3 answers with no contractions, and speaking with emphasis, such as, 'I canNOT agree with that,' and then you can use contracted forms as you continue to answer.
Don't use contractions in writing, though.
Strategies Created by an EX-IELTS Examiner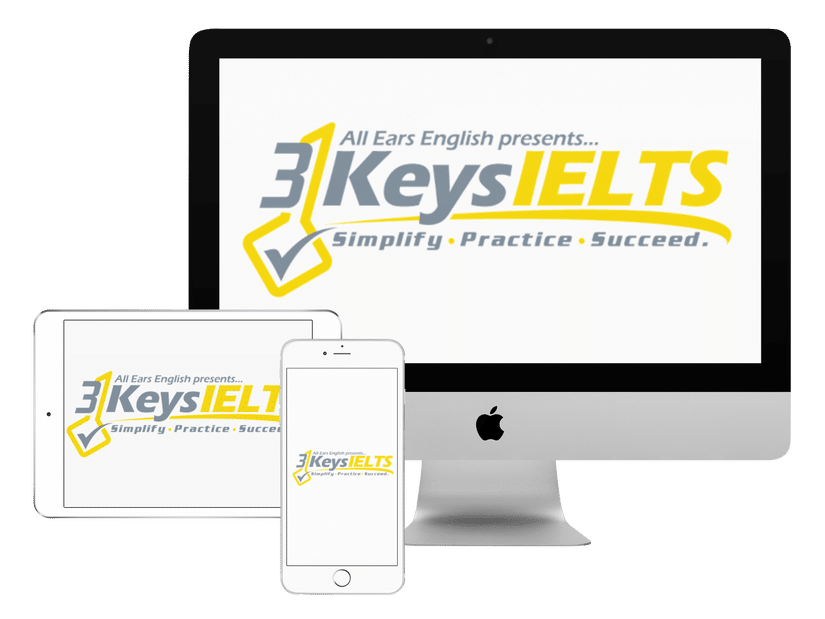 100% Score Increase Guarantee with our Insider Method

Are you ready to move past IELTS and move forward with your life vision?

Find out why our strategies are the most powerful in the IELTS world.

When you use our Insider Method you avoid the BIGGEST MISTAKES that most students make on IELTS.

Click here to get a score increase on IELTS. It's 100% guaranteed.
Examples
In IELTS Writing, you have time to think and plan, so your support will be more impressive.
You can use one personal example, but use something more formal for the other paragraph, like from the news or societal observations.
In Speaking Part 3, however, it's spontaneous. Personal examples are fine– say the first thing that comes to mind.
Vocabulary
For both Speaking Part 3 and Writing Task 2, you need to exhibit impressive, high-level vocabulary.
For instance:
egregious

– too much in a negative way There is an egregious number of people without health insurance.

proliferation

– rapidly becoming common The proliferation of social media cannot be denied.

tangential

– lightly related; very slightly connected, but not the main point The romance is tangential to the main plot.
You could use this last word in Speaking Part 2 to go off-topic, like, 'I know this is slightly tangential to the topic, but...'.
Want more natural vocabulary and culture lessons? Follow us on Instagram: all_ears_english
What do you think of today's advice?
Let us know in the comments section below!